How to create a 24/7 LoFi radio?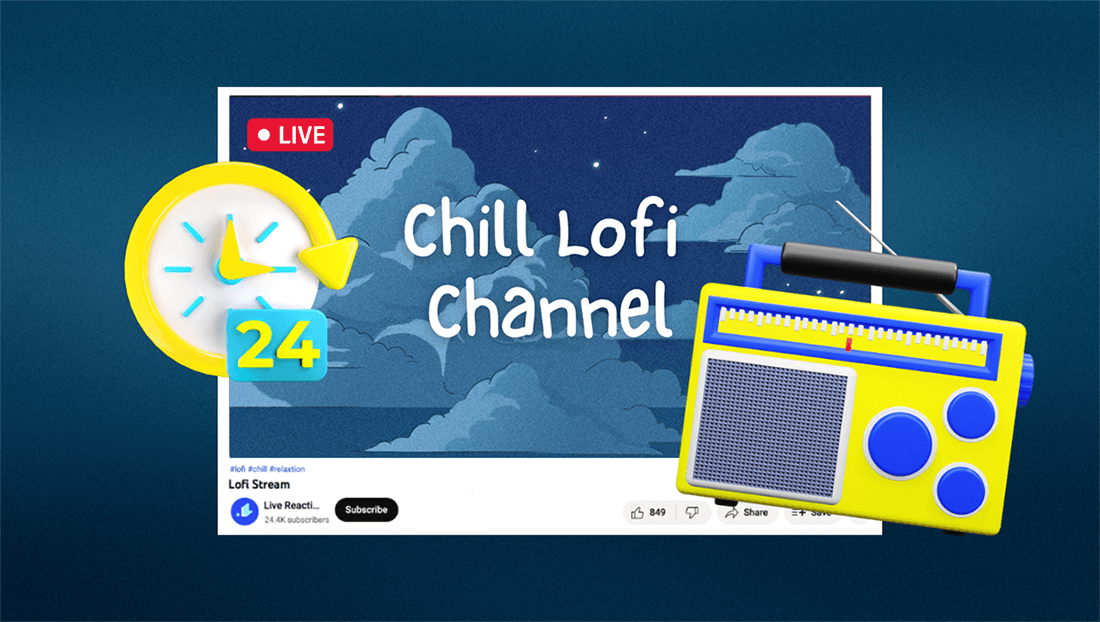 Looking how to create a Lofi Youtube channel? Or, how to stream Lofi beats to Twitch, or a custom RTMP destination? In this tutorial you'll find out the easiest way to make the Lofi radio 24/7, available anytime, any day, that offers chill lofi music to study, code, or relax. Is it hard to set up a 24/7 Youtube channel like this? What software do you need? And what can you expect from the channel? Let's dive into it.
What software do you need?
LiveReacting offers a solution that doesn't require you to deal with complex settings or keep your device open 24/7 and constantly adjust the setup. All you need to set up a Lofi stream within 15-20 mins is a LiveReacting account and a single file with merged Lofi music beats. The cheapest plan you can pick for this purpose is Small, allowing you to stream Lofi for 24 hours non-stop. If you wish to stream for longer than 24 hours, check more available plans or contact customer support for assistance.
What to expect?
When streaming via LiveReacting, you can keep your device closed without needing to control the stream. You can set up a picture, GIF, or video as a background for your Lofi radio and repeat your lofi beats to Youtube. You can also play lofi on Twitch or select a custom RTMP destination.
Tutorial: Creating a 24/7 Lofi Channel
Step-by-step guide on how to make a 24/7 music live stream (5 websites) with Lofi on loop. Please note this is just an example. You can customise your channel in any way you want.
Step 1: Sign up, log into LiveReacting and create a New Project.
Step 2: Click New Layer and select Audio to upload your Lofi beats. You should merge your tracks in advance in the proper order so you can upload them as a single file. The software I recommend for joining your songs is AudioJoiner.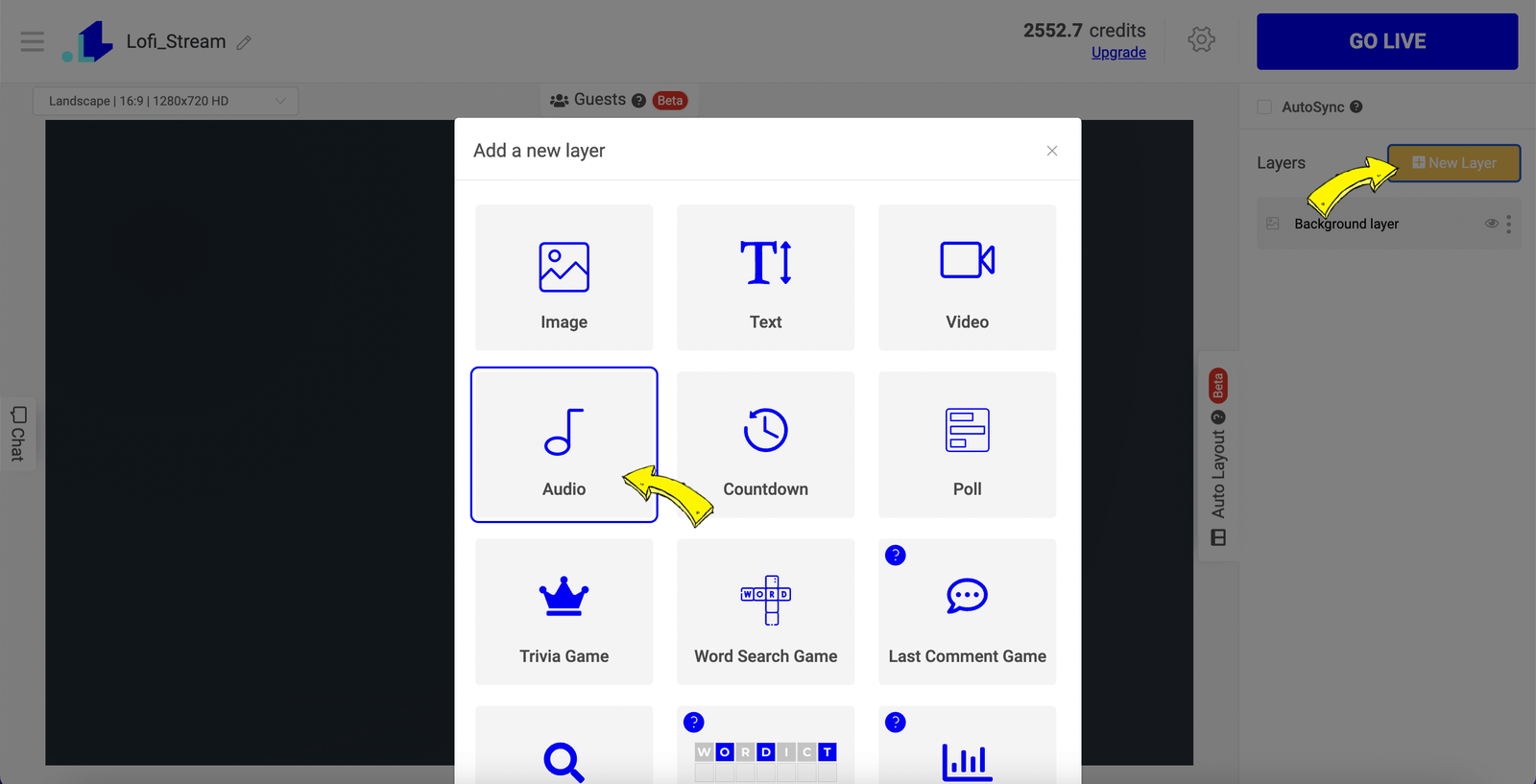 Step 3: Click to upload your Lofi beats. If you don't have a file, you can upload the beats directly from Youtube, Google Drive, or Dropbox.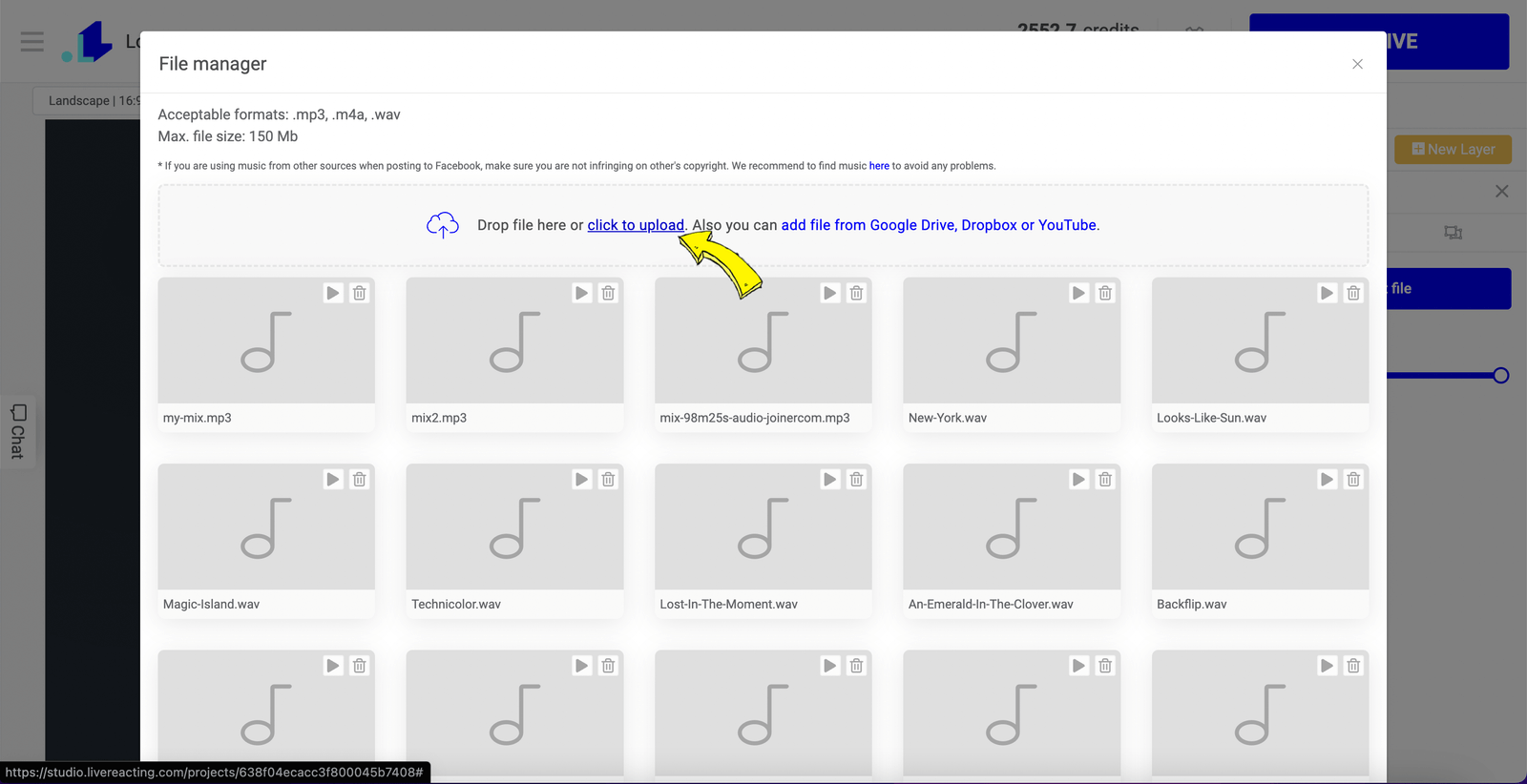 Step 4: Now, let's set up a banner for Lofi radio. Click New Layer and select Image. You can also select a video instead, that'll be playing on the loop. Upload an image you want to use or choose one from LiveReacting's media library.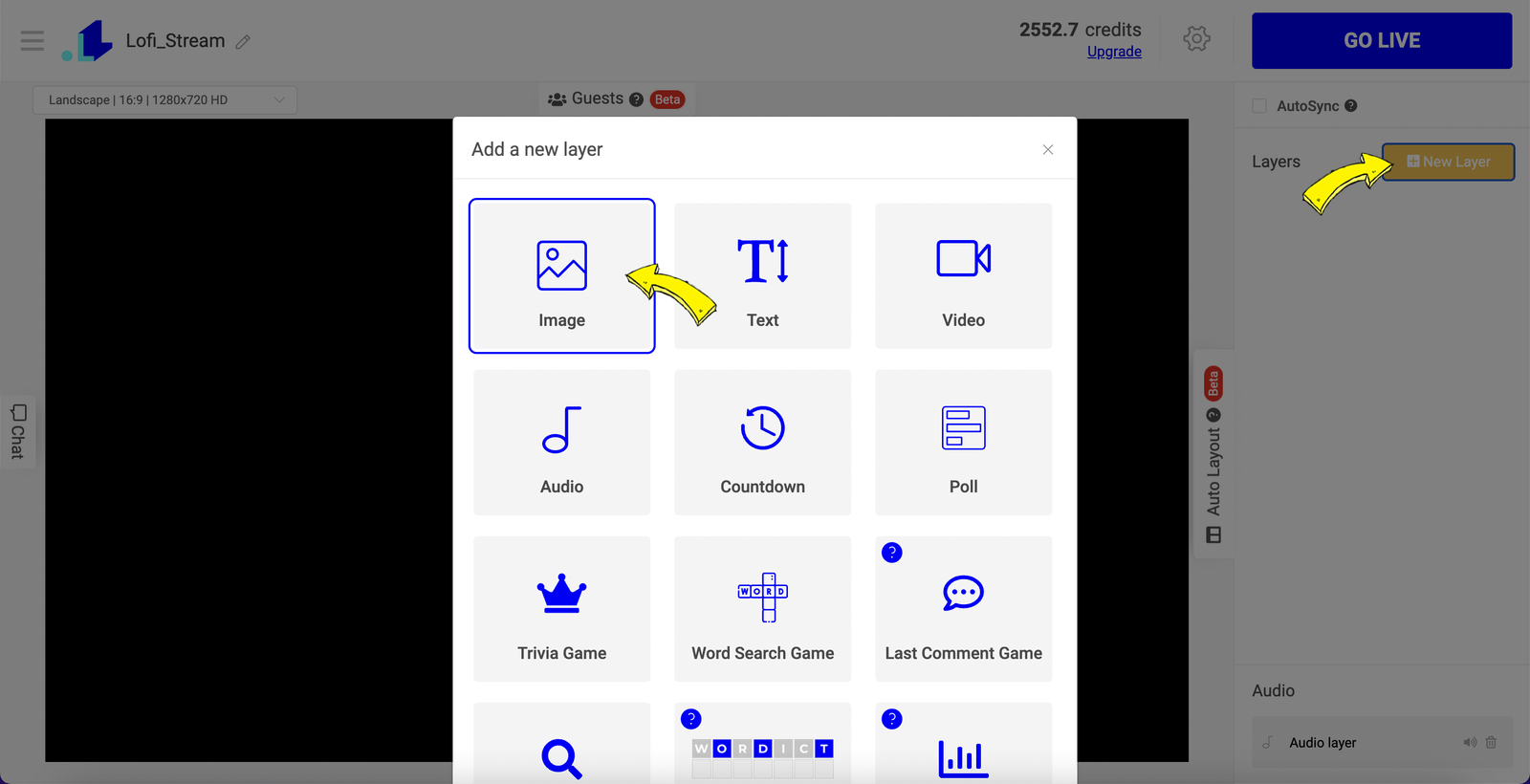 Step 5: When you've picked a background for lofi stream, click Settings (Gear Icon) to schedule or launch your stream immediately.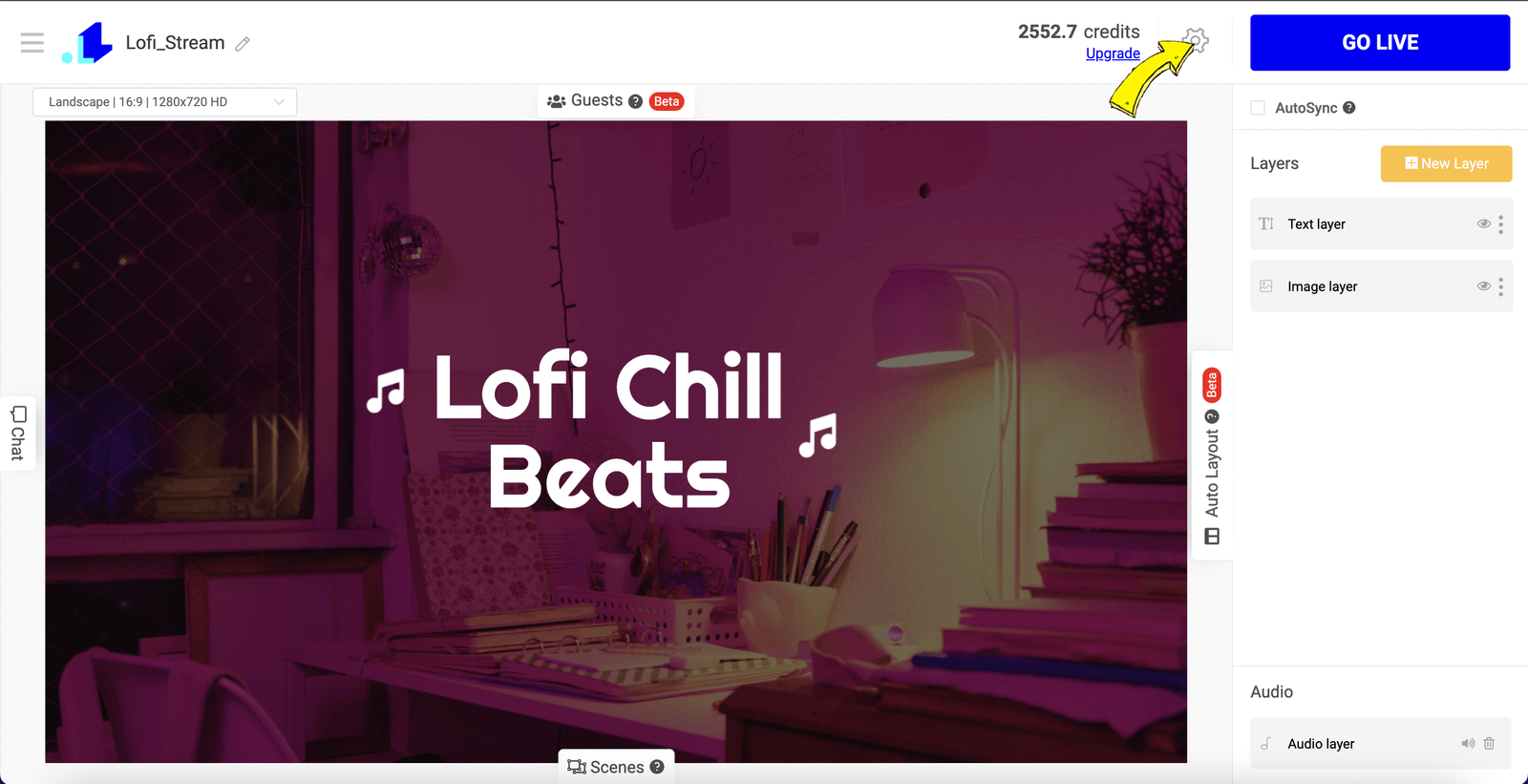 Step 6: Select your Youtube, Twitch, or other streaming destination.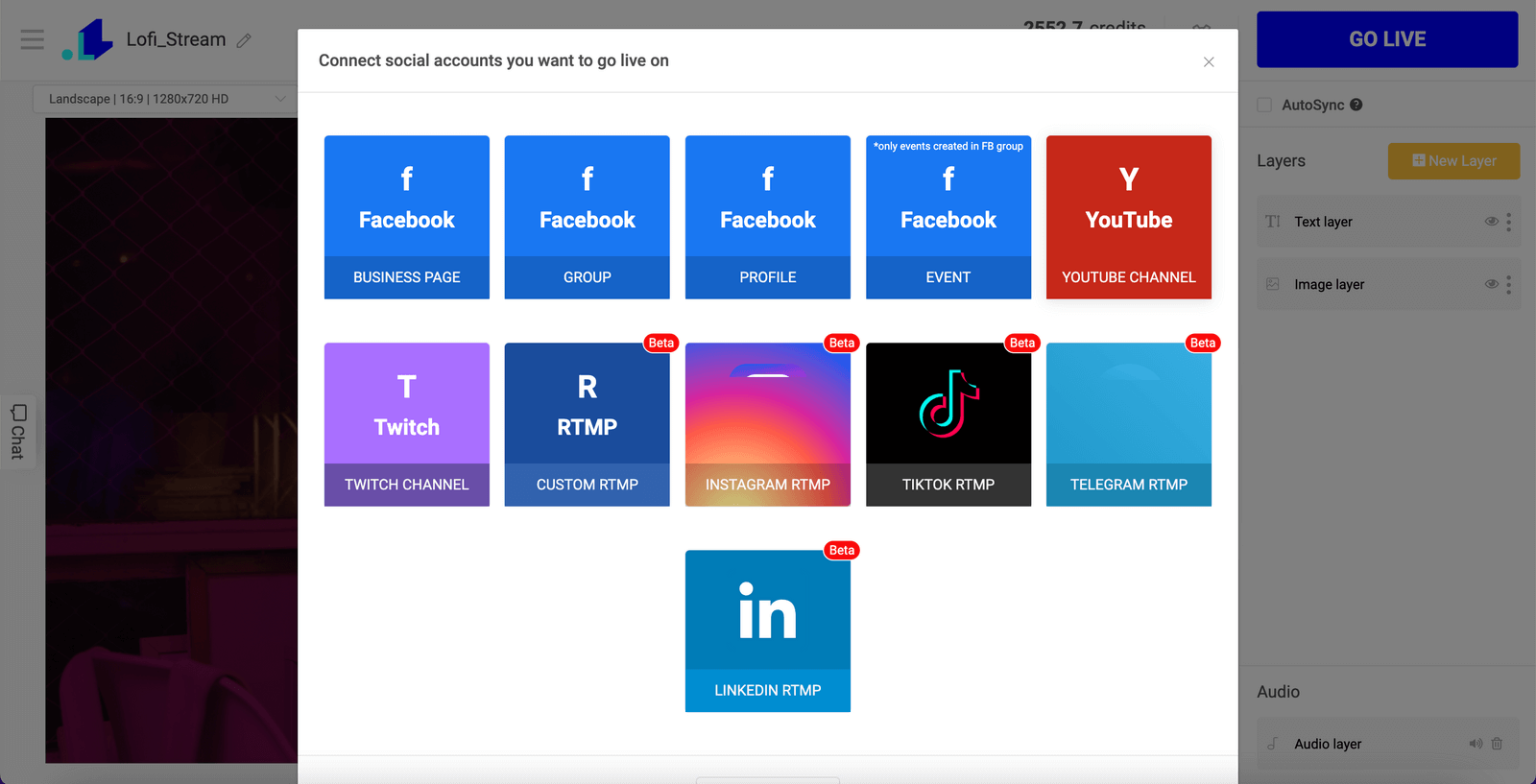 Step 7: Click on the connected account, and enter your stream's title, description, and duration. Since I have enough credits for as long as I want, I select to stop my live stream manually.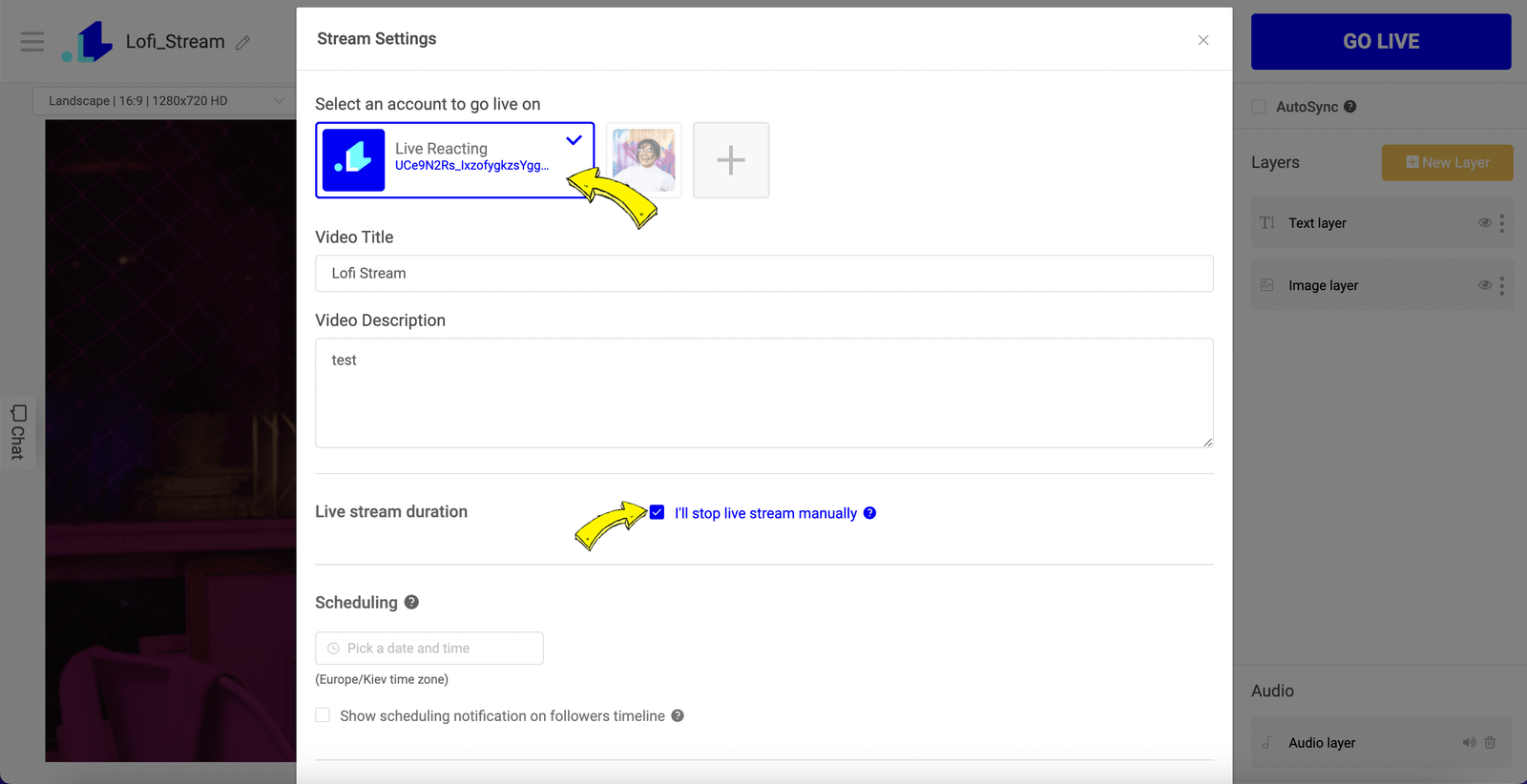 Step 8: Press GO LIVE, and your stream will appear on Youtube (or the social network you chose). If you select the duration, your stream will stop automatically on its own, but you can also stop it anytime manually from the Studio or directly on Youtube.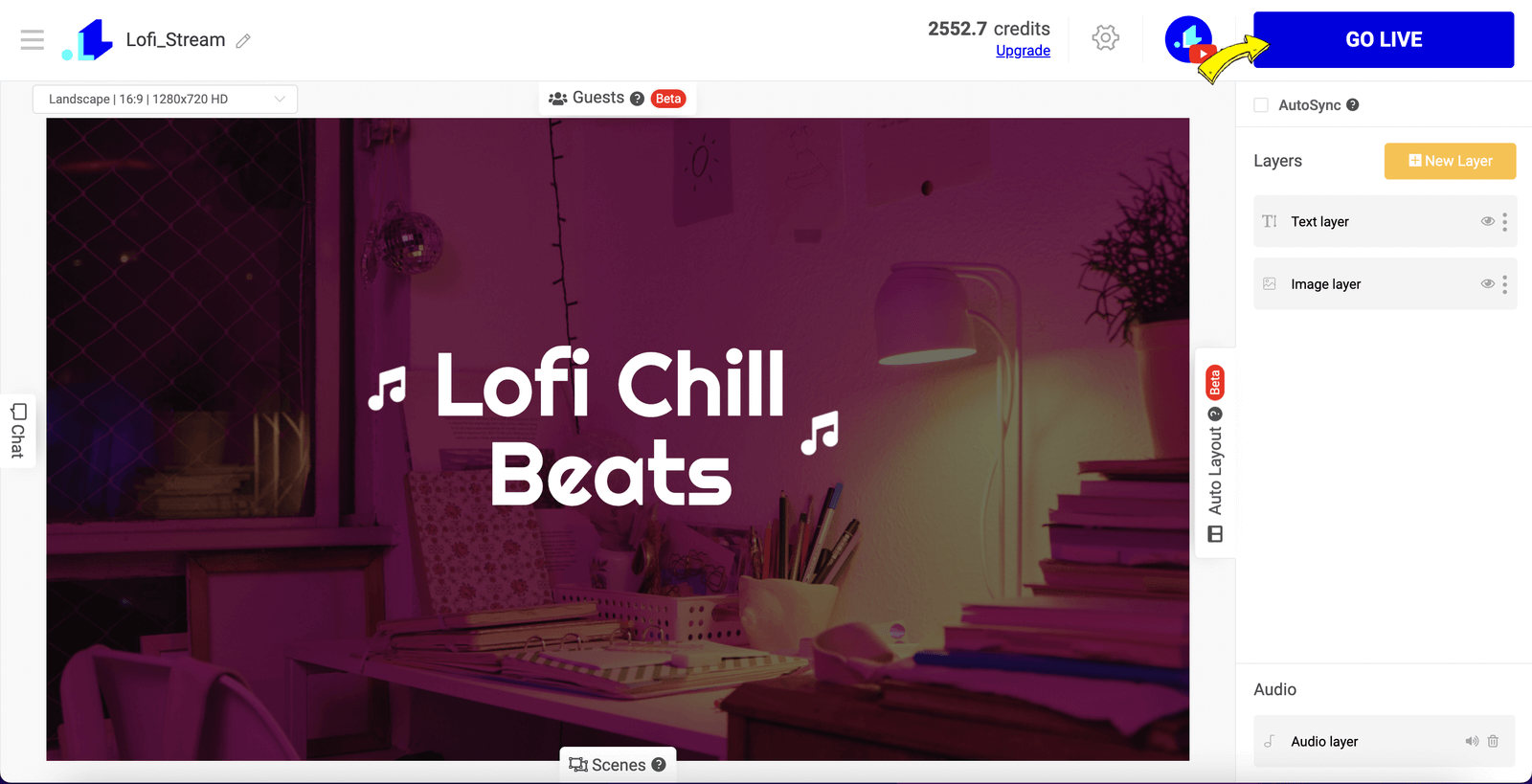 This is how the stream looks on Youtube: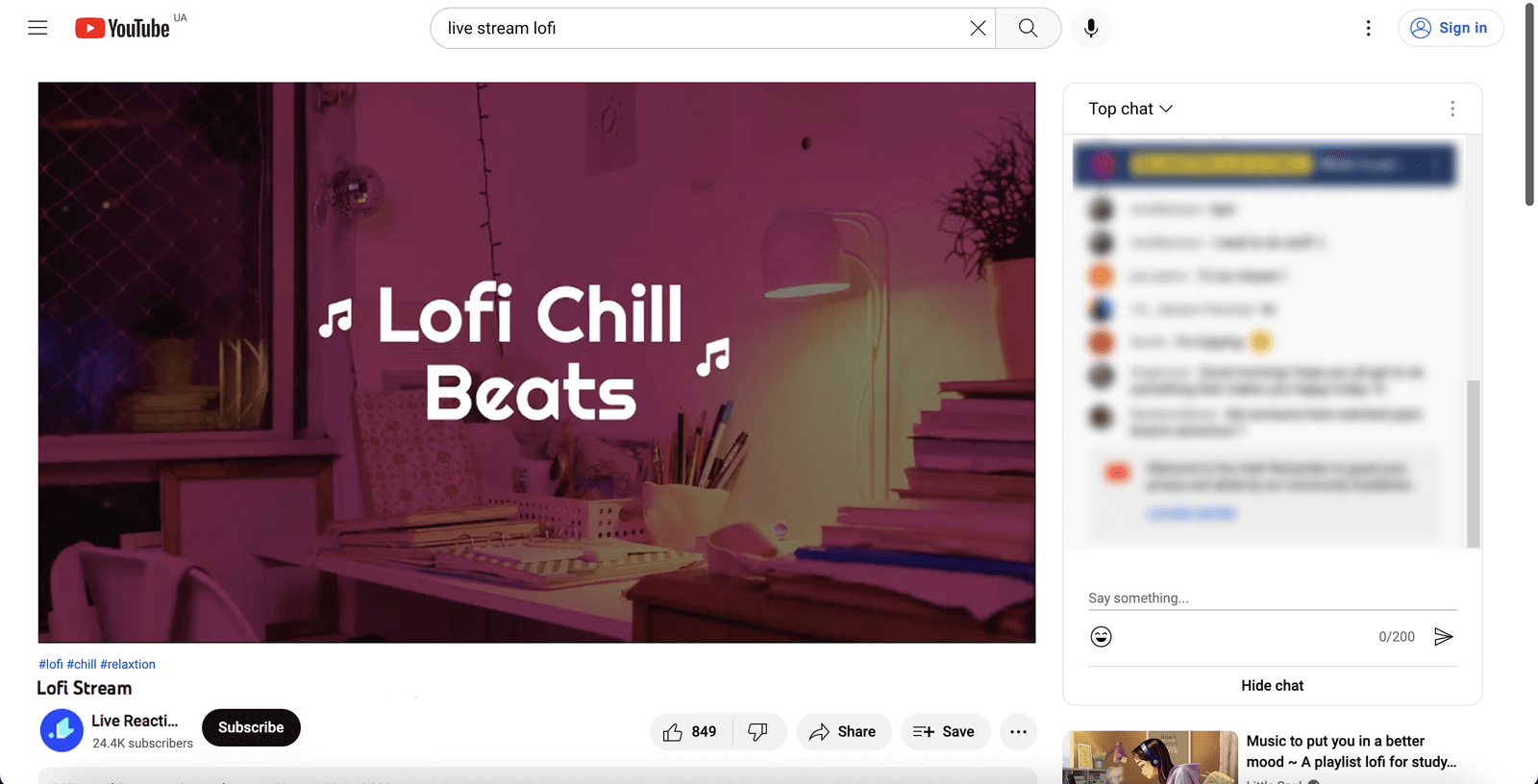 This is how you make a a Lofi radio play 24/7 on Youtube, Twitch, or other destinations. If you need help & assistance in setting up your Lofi 24/7 channel, send us a message in the live chat on our website, and we'll be glad to assist you.
LiveReacting is a streaming platform for Social Media Managers, Digital agencies, brands and influencers that helps to enrich any live video with interactive elements and graphics in order to get more engagement and views.
For queries and feedback, send our team a message in a Live Chat on our website or write to us at

[email protected]