How to Make Your Stream Viral By Adding a Contest?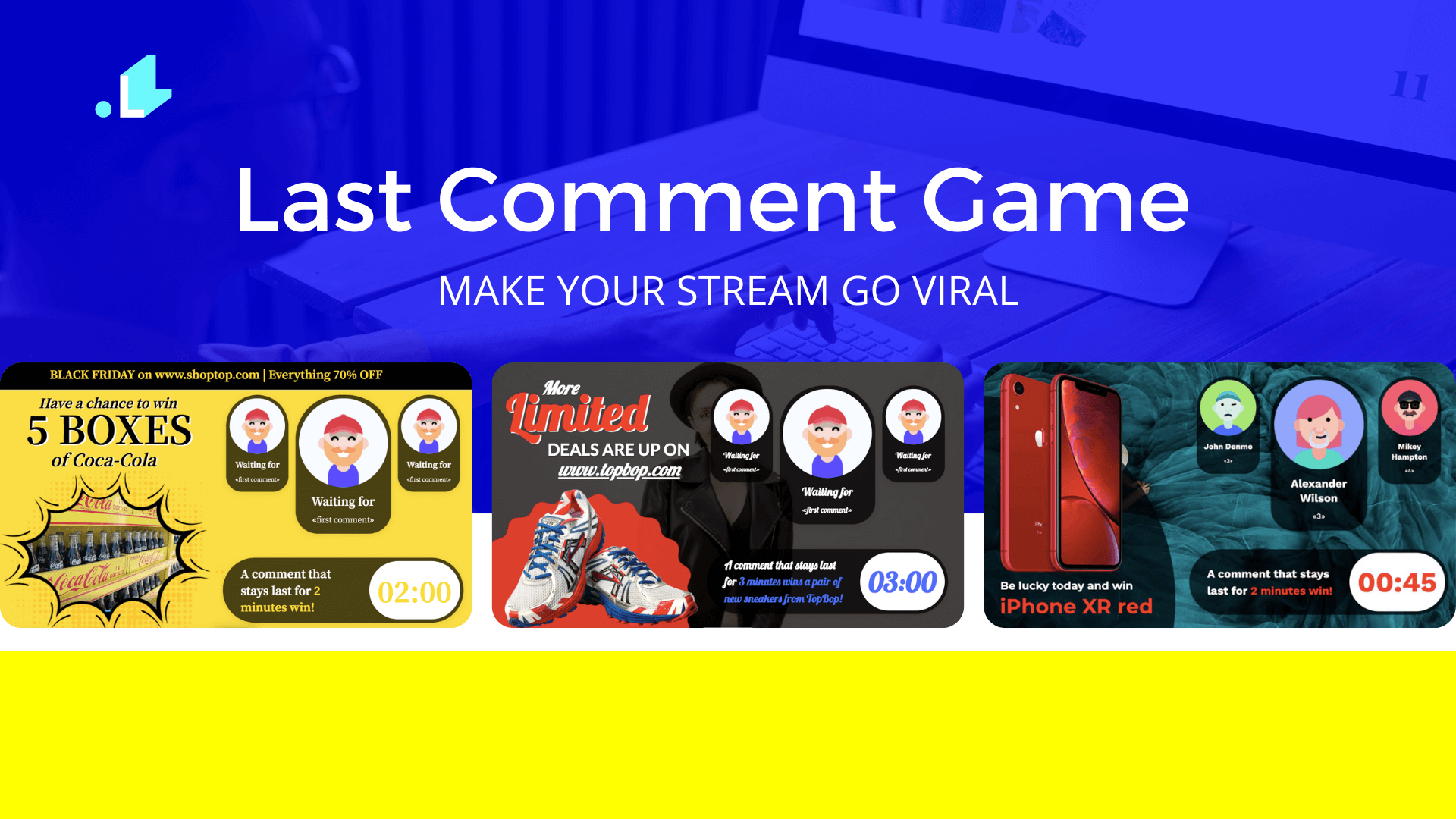 Viral Game for Live Streaming on Facebook, Youtube or Twitch
You can get ahead of the competition by merely adding Last Comment Game into your broadcast, with a high potential to make it viral and increase your sales even more!
How does a live contest work?
You have a timer (for example, 120 seconds), counting down and resetting after every new comment, while we show the FB name and photo of 3 last commenters. If no one comments over the last 120 seconds, the last comment wins, the game stops, and we show the winner.
You can motivate your audience to comment by setting up a nice prize! You can put a photo/video of the prize right inside of the stream, or drop a few lines about it in the description of your broadcast.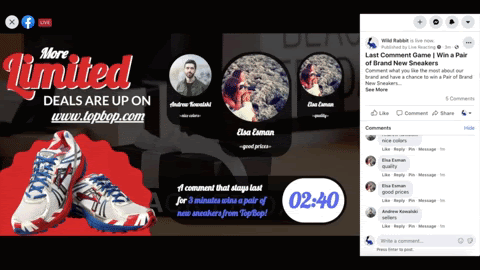 How does it get viral?
You receive a bunch of comments since people will often comment to stay the last and win.
People see their names and photos inside the live stream, which is quite compelling and exciting.
Once a user leaves a comment, his friends see it on their newsfeed and most likely join the live game. It produces a viral effect on your live video, and you can get way more views than followers on your page.
Click here to see an example from Betclic Survivor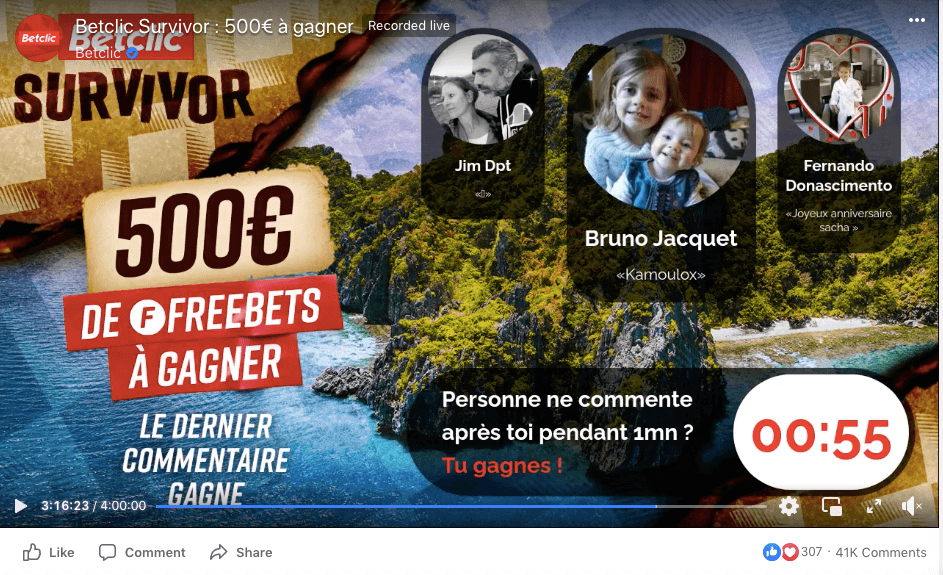 How difficult is it to create such a game?
Even if you haven't used LiveReacting before, it may take around 10-15 mins to set up the Last Comment Game in your live stream. Because we have a couple of customizable pre-made templates, it may take even less time for you to launch it – you'll just set a time, replace visuals and music, and you're ready to go.
*You don't necessarily need to stream actual content; you can add a pre-recorded video or an image on the game's background.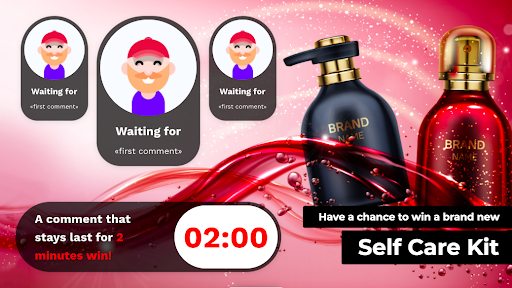 Real-life examples
Here's an example of our client who ran the   Last Comment Game on Facebook on Black Friday 2019. They gave away leggins to the last commenter and managed to get 14K comments, which is 700x times more than on their average video or a stream.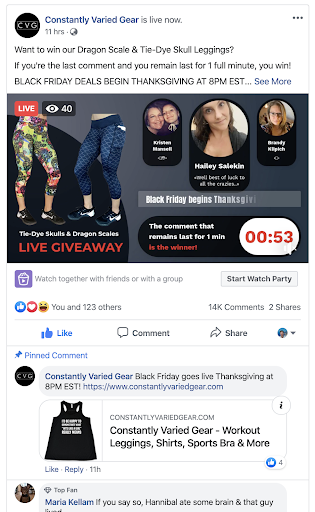 Our  pre-made templates
Just replace images, video, text and music with yours, and you're ready to launch the game. The templates are available in the LiveReacting Studio.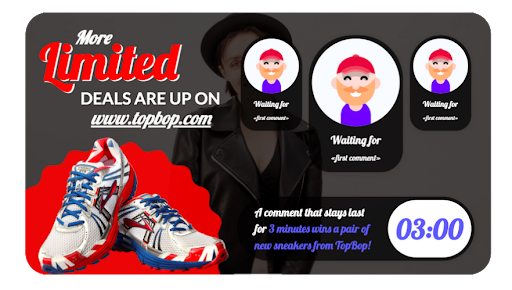 LiveReacting is a steraming platform for Social Media Managers, Digital agencies, brands and influencers that helps to enrich any live video with interactive elements and graphics in order to get more engagement and views.
For queries and feedback, send our team a message in a Live Chat on our website or write to us at

[email protected]