How to stream a pre-recorded video on YouTube Live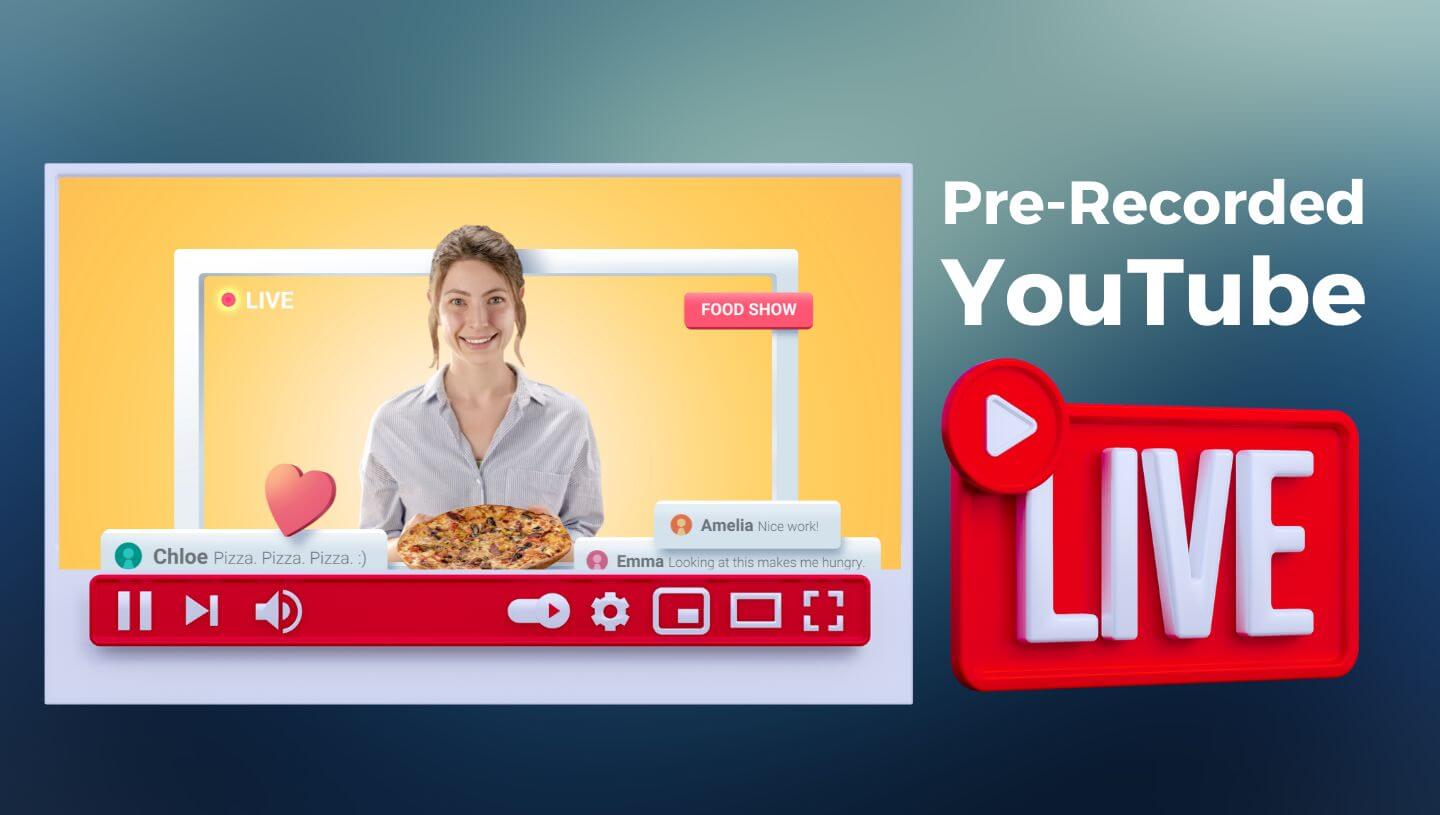 Live streaming is a popular strategy for content creators to engage with audiences in real time. However, there are instances where streaming live may not be possible due to differences in a time zone, busy schedule, or other reasons. In such cases, streaming a pre-recorded video on YouTube live can be a great alternative. This article will delve into the quickest and easiest method to stream pre-recorded videos on YouTube.
Why Stream Pre-Recorded Videos on YouTube?
Before we dive into the tutorial of streaming a pre-recorded video on YouTube, let's first understand why this can be a valuable option for content creators.
1. Announcements
If you have an important announcement to make and want to ensure that your viewers see it, streaming a pre-recorded video can effectively deliver your message. This allows you to present your anounncement in a well-produced manner while still being available in the chat to answer any questions.
2. Compilation Videos
Creating compilation videos of your stream highlights is a fantastic way to celebrate milestones with your community. Streaming a pre-recorded video lets you watch the compilation with your viewers and engage with them in real time.
3. Creating Content for Holidays
When you're going to be away for a holiday, streaming pre-recorded content for your viewers shows that you care about them. You can add overlays or a countdown to inform your viewers that you won't be present during the stream, ensuring transparency and continued engagement.
How to stream a pre-recorded video on Youtube?
LiveReacting is a platform that offers streamers various features, including streaming pre-recorded content on YouTube. Follow these steps to stream your pre-recorded video using LiveReacting:
1. Log in to LiveReacting: If you don't have an account, create one and log in to LiveReacting. Streaming pre-recorded video on Youtube is included in a Free Trial.

2. Choose a template: Choose a Simple pre-recorded video template.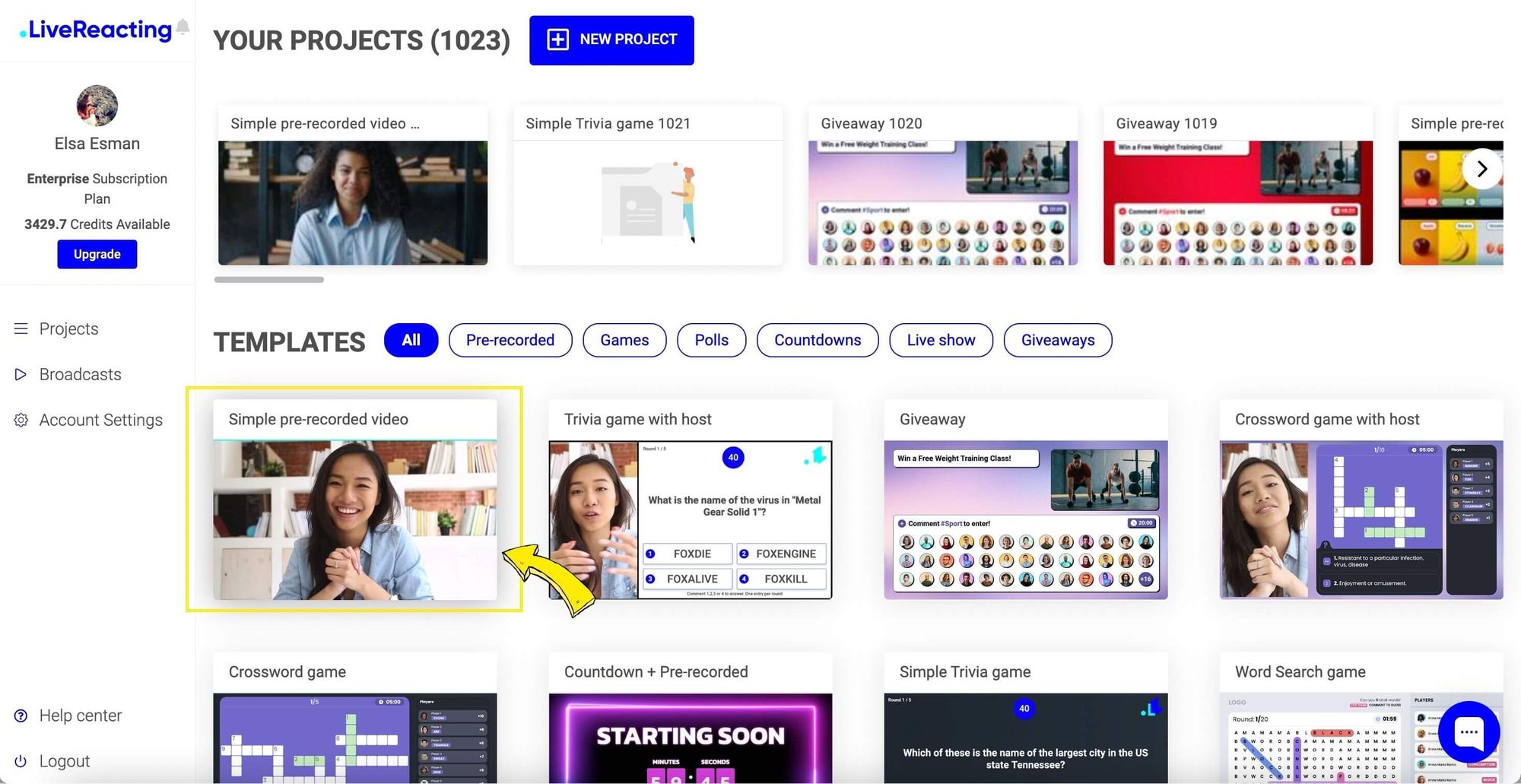 3. Upload your Video: Open your video storage and click the "Click to upload" button. Select the pre-recorded video from your device and wait for it to upload fully.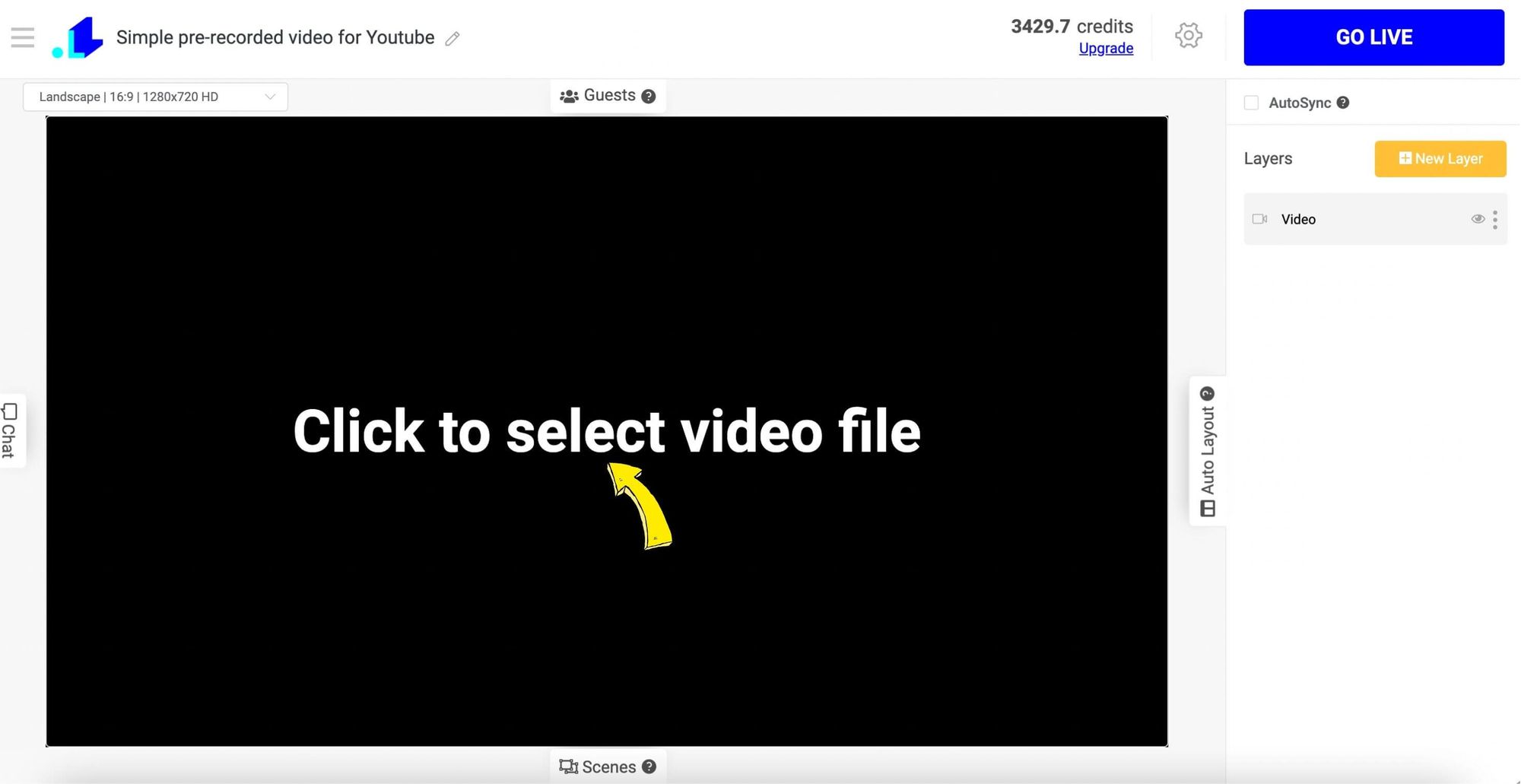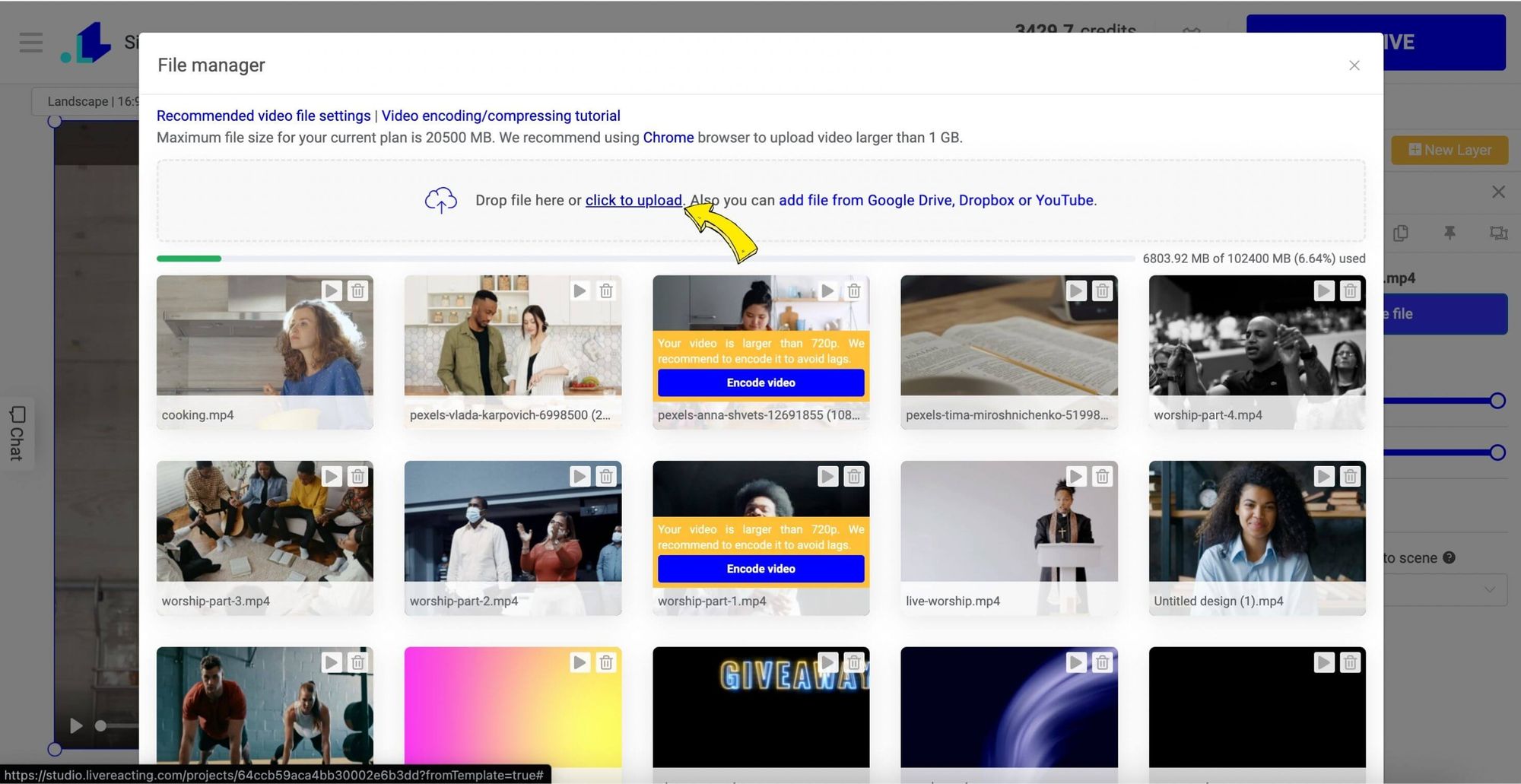 4. Schedule the Stream: Go to the Stream Settings (Gear Icon) and click + Icon to add a social account.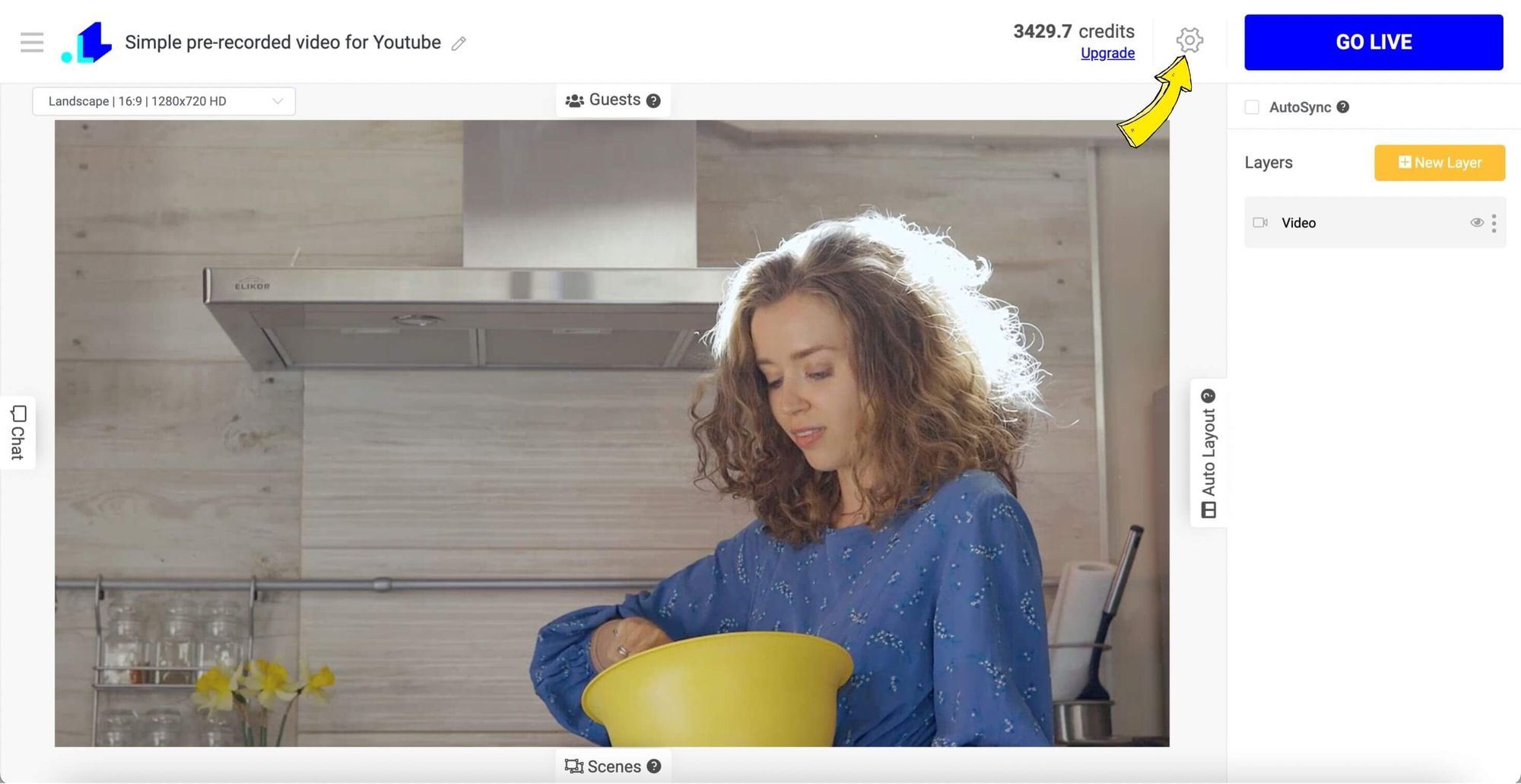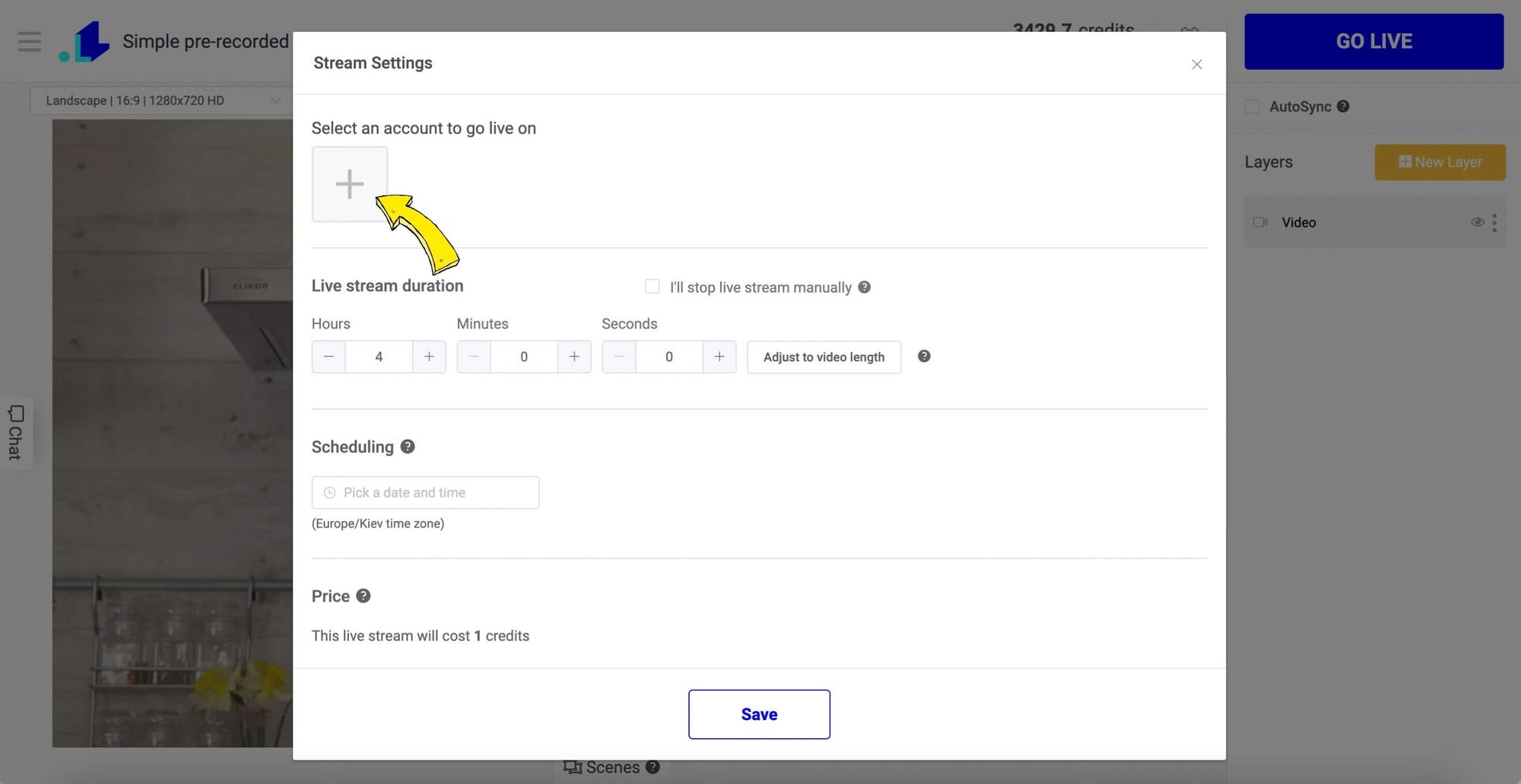 5. Select the Platform: Choose YouTube as the platform where you want to stream your video. You can choose multiple accounts, so your stream is broadcasted to several channels at the same time.
6. Provide Stream Details: Fill in the required details for your stream, including the title, description, date, time, stream duration, and thumbnail cover. Also, decide whether you want to start streaming immediately or schedule it for a later time. You can schedule videos up to 14 days in advance. Scroll down to the bottom of the page, and press the "Save" button to finish creating the broadcast. Use the generated shareable link to promote your stream.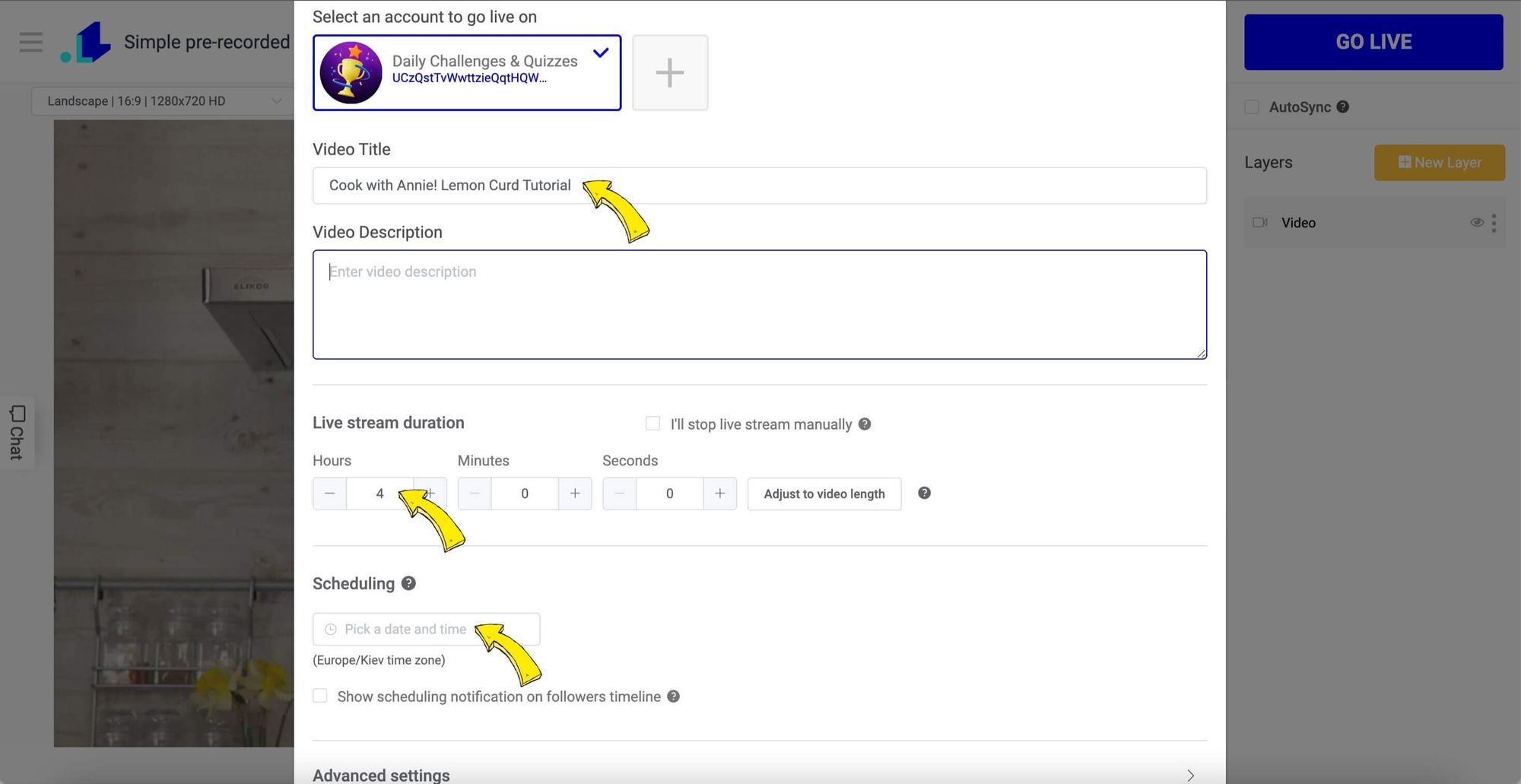 7. Go Live: Press the Go Live button. If you schedule your stream, you'll have a Schedule button instead. In this case, you can use the generated shareable link to promote your stream in advance.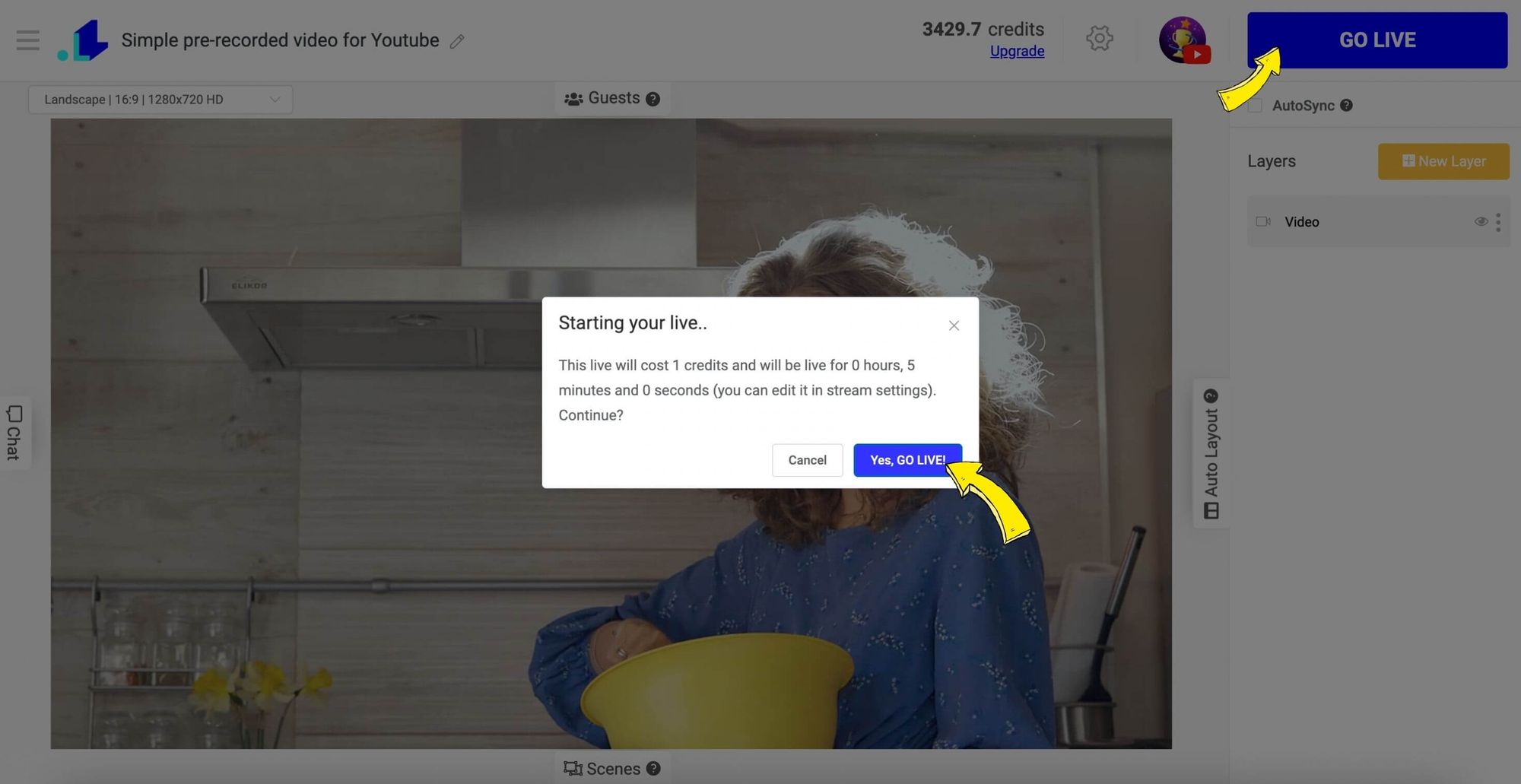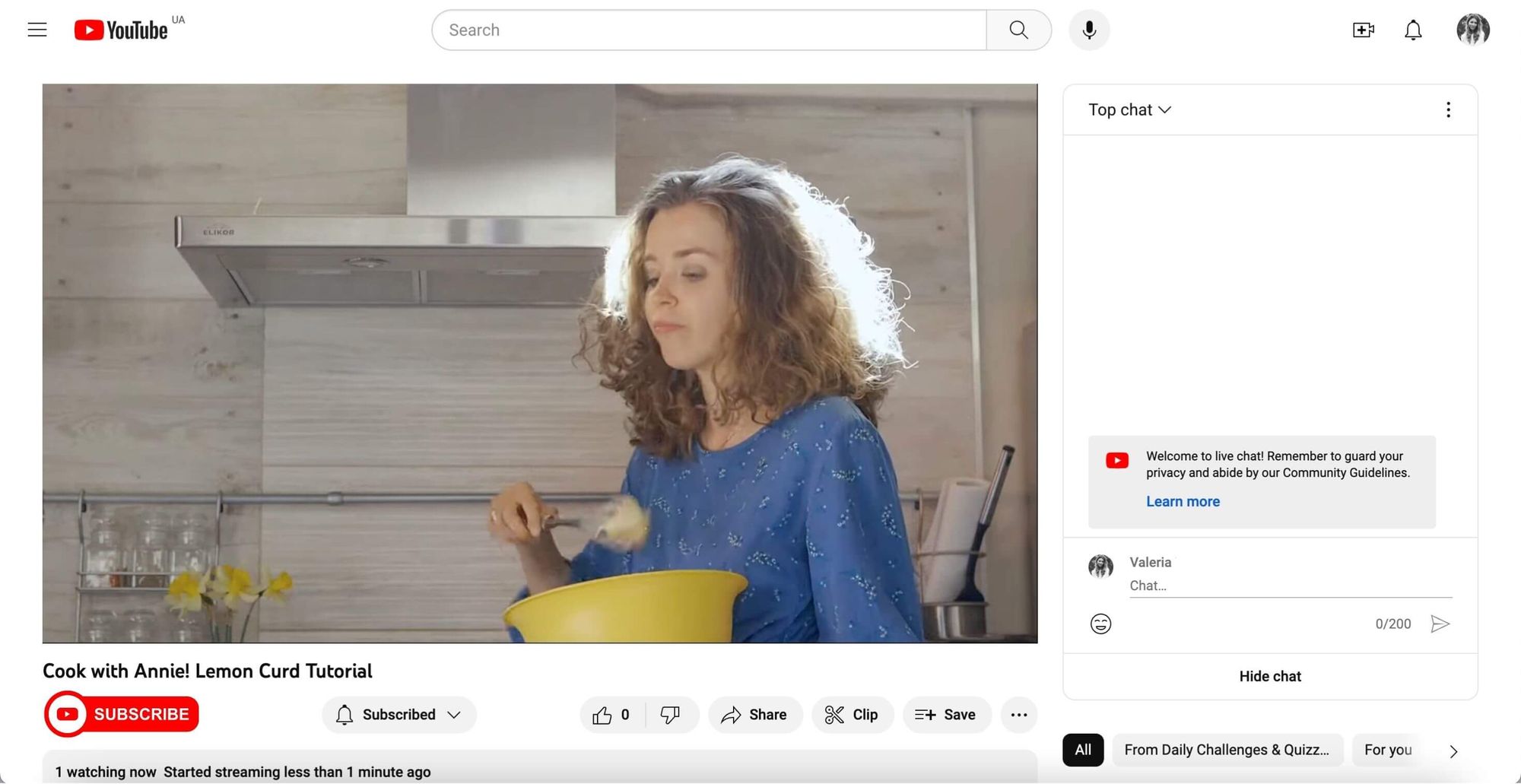 Conclusion
Streaming pre-recorded videos on YouTube live can be a valuable feature for content creators. Whether you want to make announcements, create compilation videos, or provide content during holidays, this is how to achieve this. Following the above steps, you can successfully stream pre-recorded videos on YouTube and engage with your audience authentically and interactively. Start experimenting with different methods and unleash your creativity in delivering compelling content to your viewers.
If you have any questions or need help, don't hesitate to drop a message in the live chat on our website, and we'll assist you ASAP.
LiveReacting is a streaming platform for Content Creators, Digital agencies, brands, and influencers that helps to make any live stream interactive and get more engagement and views.
[email protected]