Stream Pre-Recorded Video on Facebook Live: A Step-by-Step Guide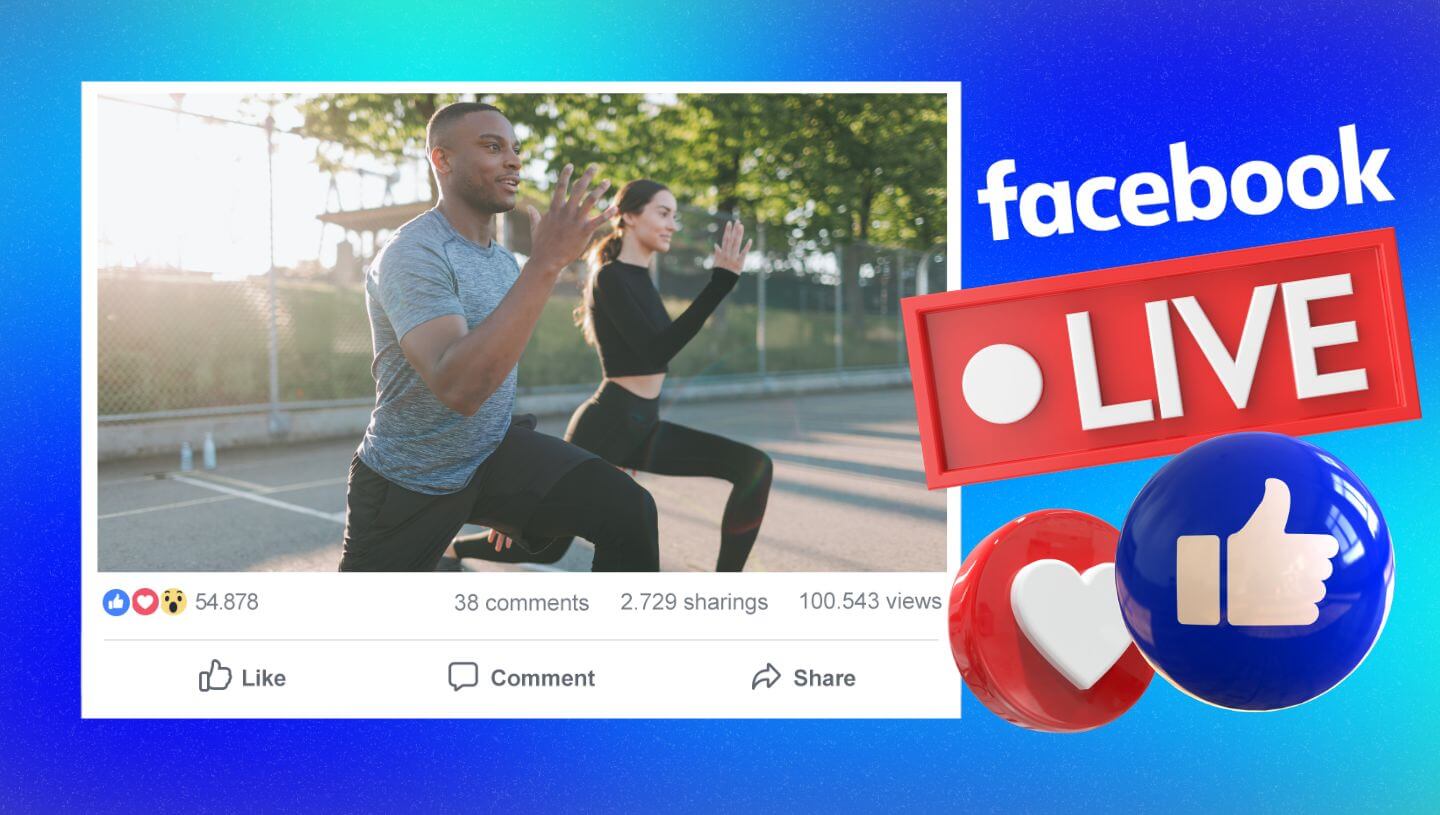 Have a killer video you shot some time ago that you can't wait to share with your Facebook fans? While Facebook Live is meant for streaming live video, you can also use it to broadcast pre-recorded video and make it look like you're going live. You've invested the time in creating amazing video content, so why not repurpose it and maximize your reach? Streaming a pre-recorded video on Facebook Live is actually pretty easy. In just a few simple steps, you can make your previously recorded video go "live" and boost views and engagement. Get ready to become a Facebook Live guru as we show you how to pull back the curtain and make your video magic happen.
Choose and Prepare Your Pre-Recorded Video
So you've got an awesome video you want to share live on Facebook, but it's already been recorded. No problem, you can easily stream a pre-recorded video on Facebook Live. Here's how:
Choose your video
Pick a video from your camera roll or upload one from your computer. Keep in mind, for the best streaming quality and experience for your viewers, choose a video that is:
Under 4 hours in length
Has a 16:9 aspect ratio (horizontal video)
Is MP4, MOV, or AVI format
Has a resolution of at least 720p (1280 x 720 pixels)
Prepare your video
Double-check that your video looks and sounds the way you want before streaming. Consider:
Trimming the start and end to get right into the content
Increasing the volume so viewers can hear clearly
Adding captions for accessibility (you can turn them on/off during the stream)
Schedule your stream (optional but recommended for more views)
While you can go live instantly, scheduling a stream in advance allows viewers to get notified so they can tune in. When you schedule, be sure to:
Choose an attention-grabbing thumbnail image or video preview frame
Write an interesting video description with some context about what you'll be streaming
Promote your scheduled stream on other social platforms to maximize viewers
How to Schedule Your Pre-Recorded Facebook Live Broadcast
Scheduling your Facebook pre-recorded live broadcast in advance allows you to promote your video to build an audience, make any last-minute changes, and ensure you have everything set up properly before going live.
To schedule a Facebook Live broadcast or Go Live with a pre-recorded video on Facebook immediately:
1. Log in to LiveReacting and select a Simple pre-recorded video template.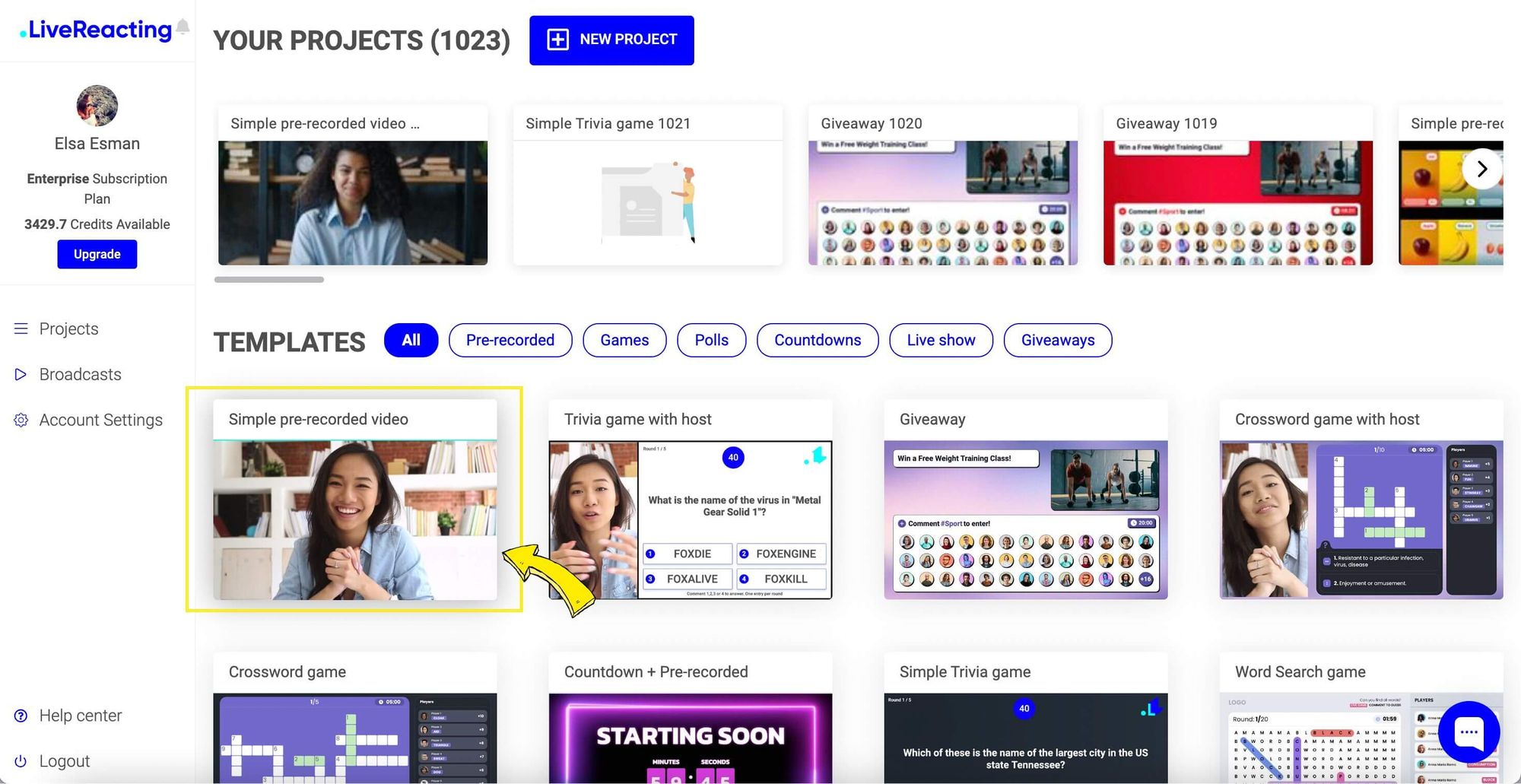 2. Press the "Click to upload" button and upload your pre-recorded video that later will be streamed as live.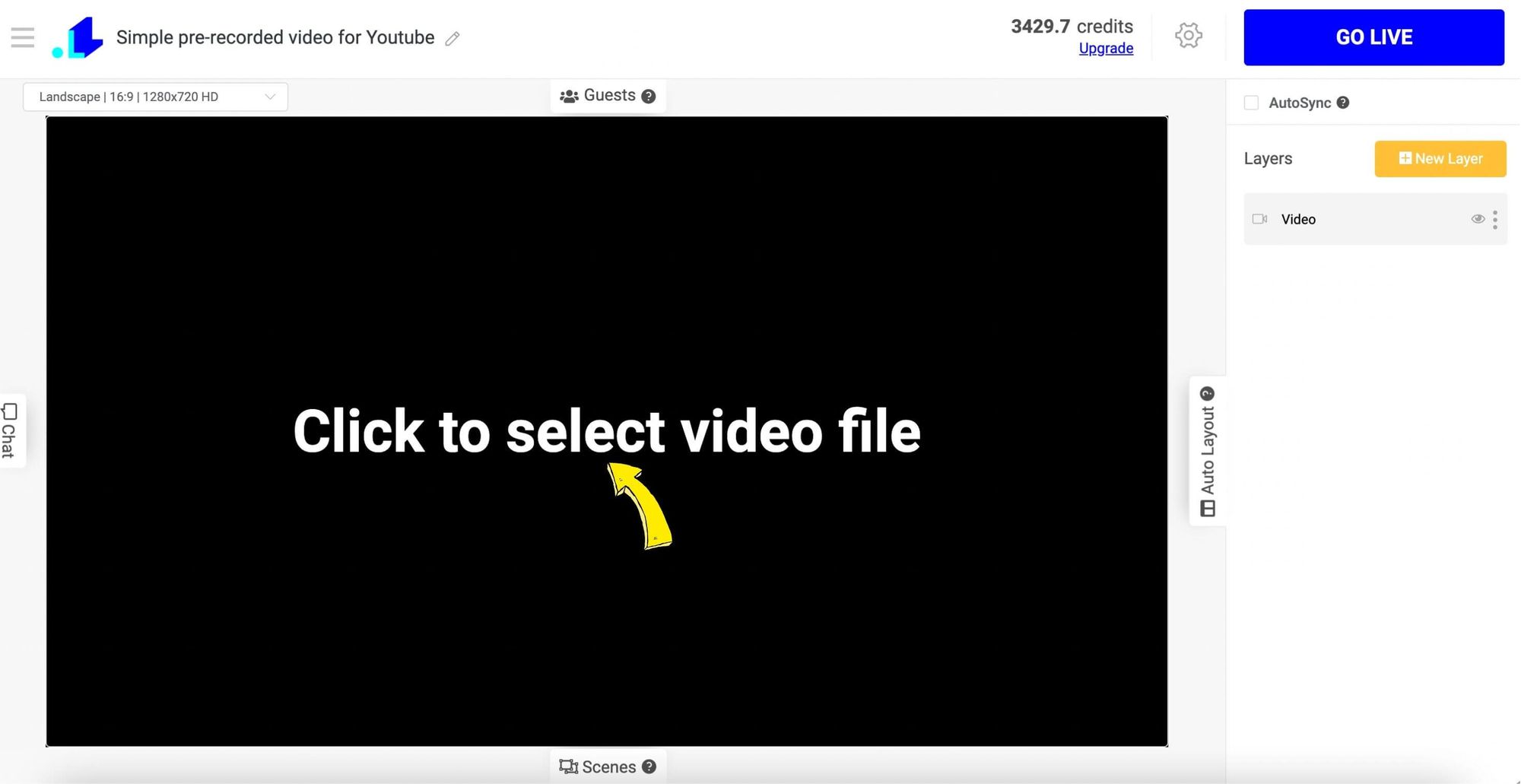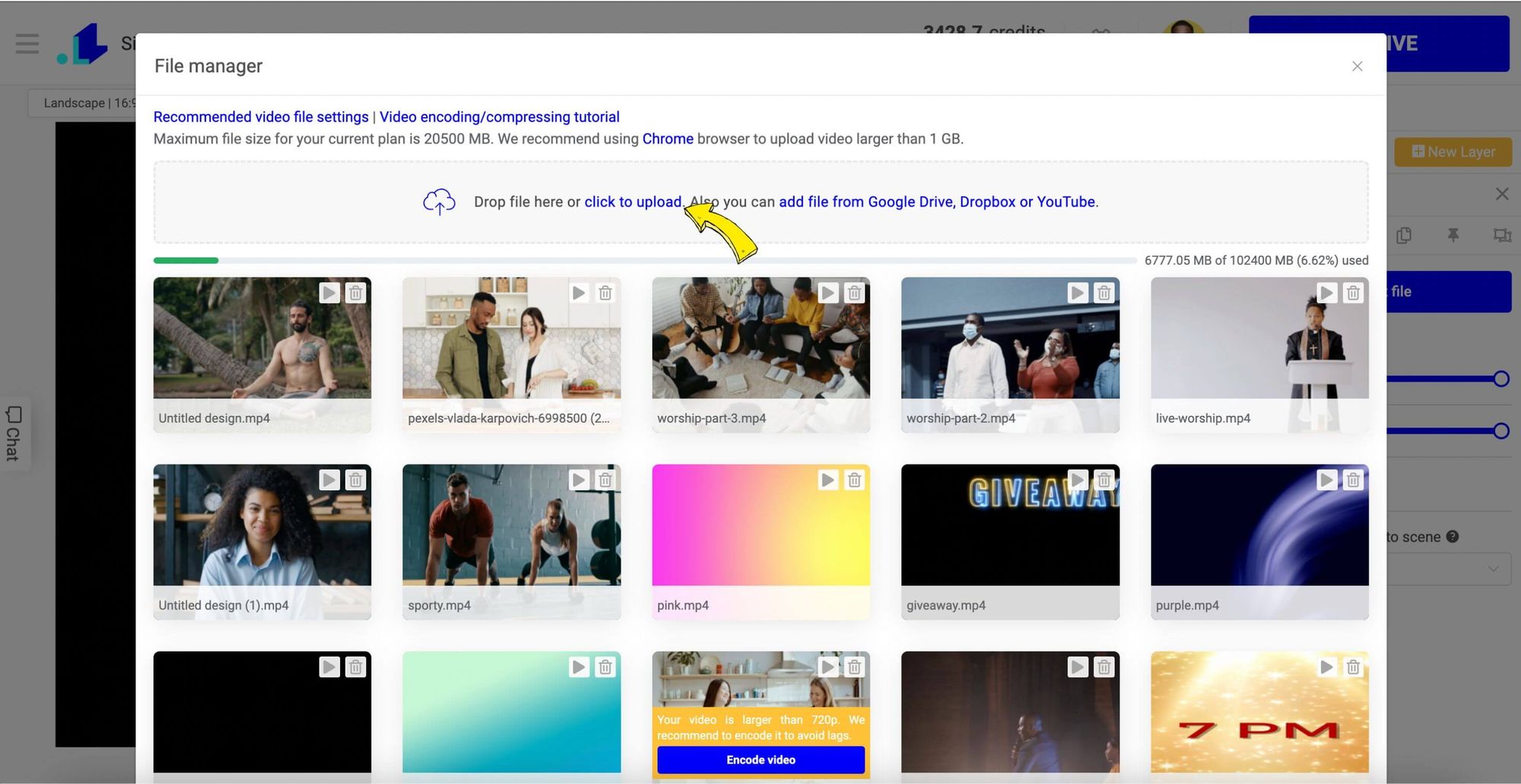 3. Go to the Stream Settings (Gear Icon) and press + Icon to add your Facebook Page.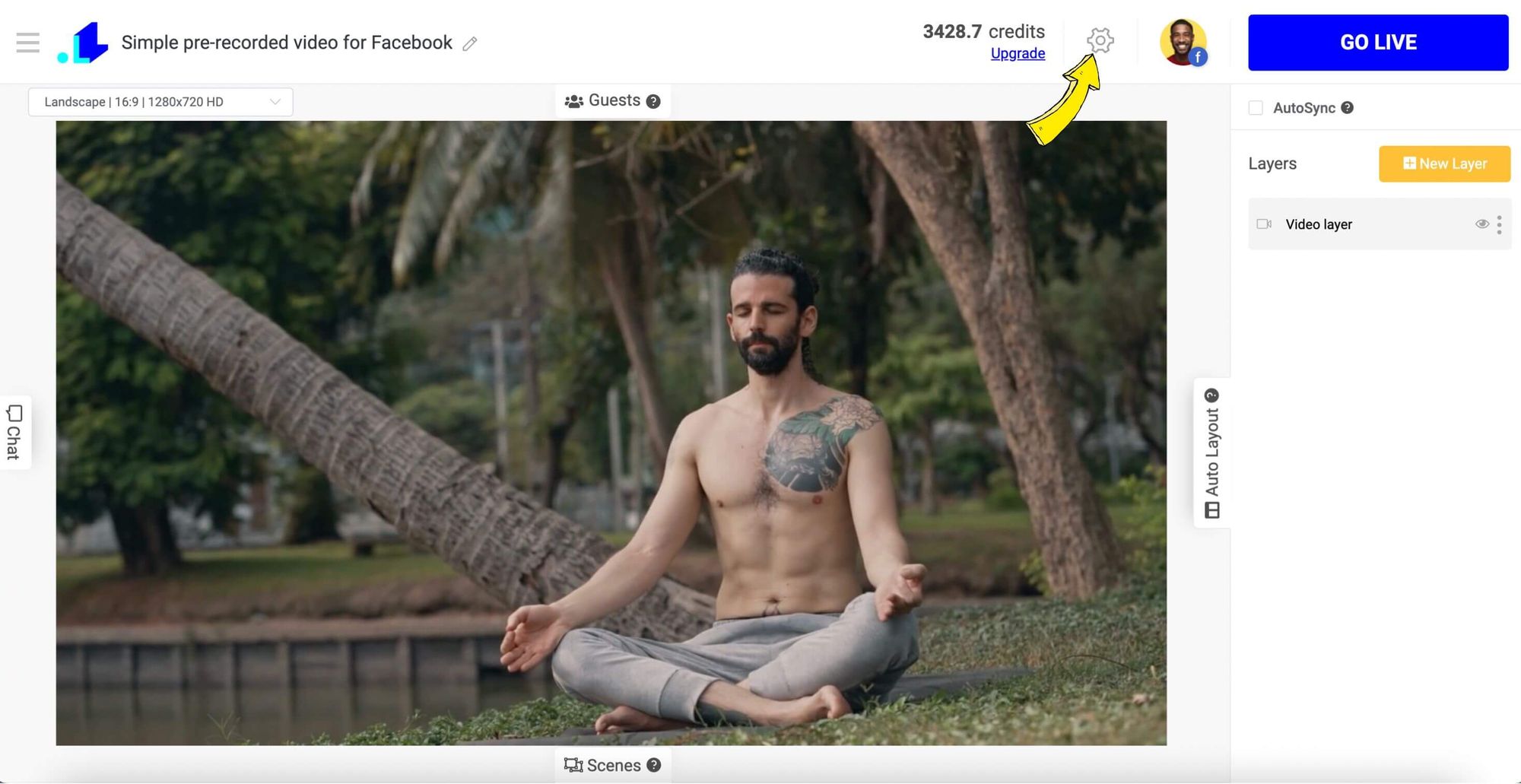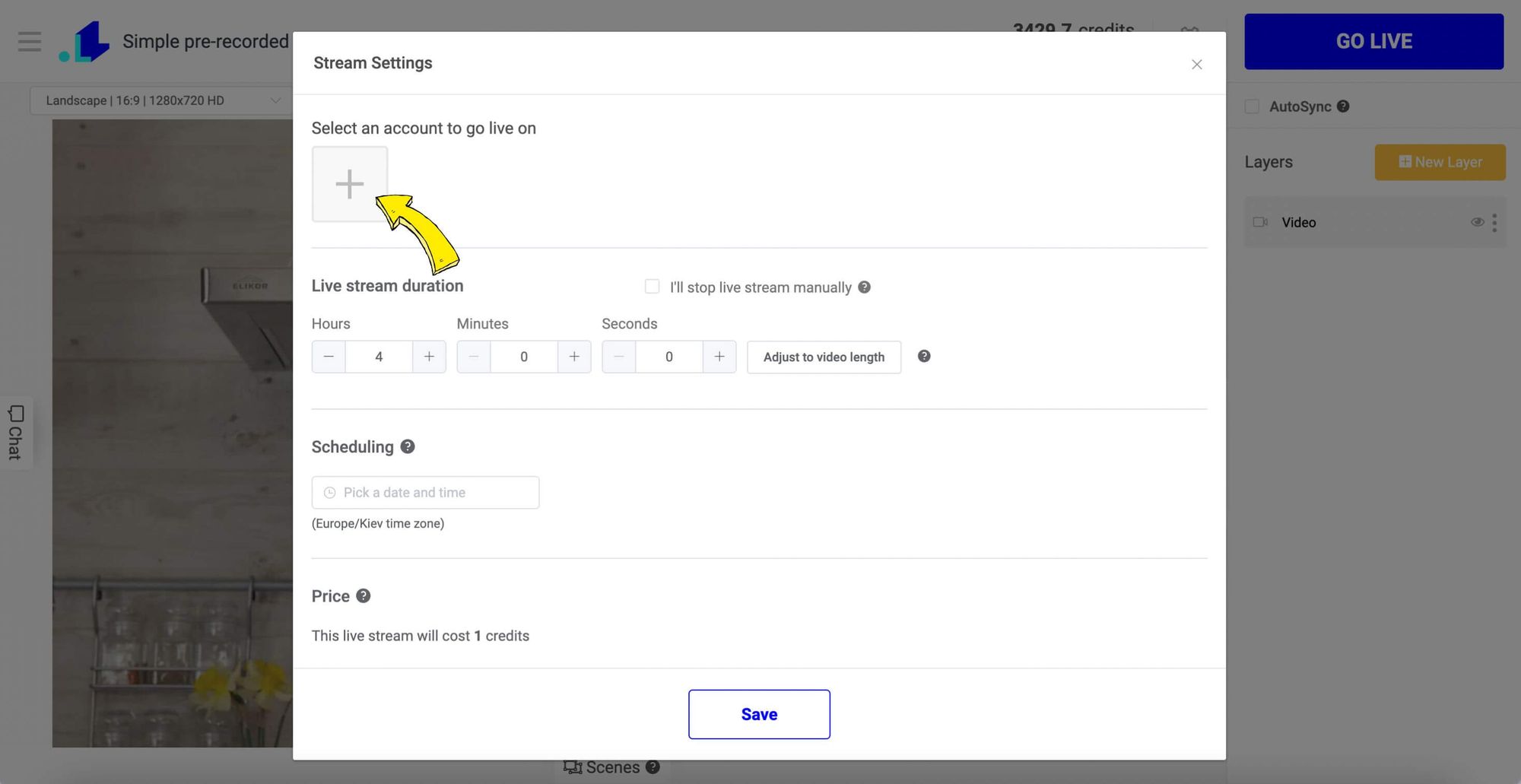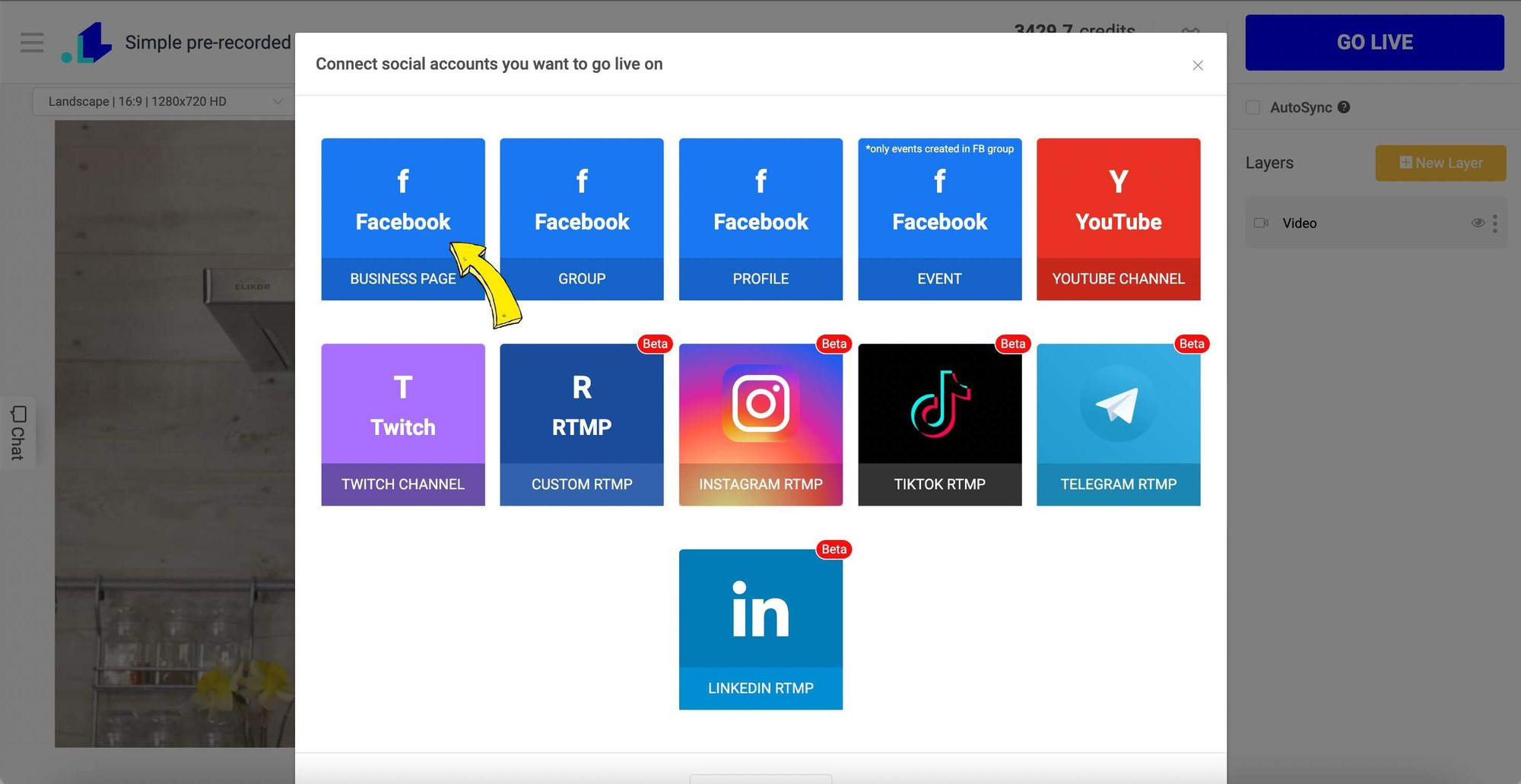 4. Fill out all the important details: title, description, stream duration, thumbnail and decide wether you'd like to schedule the stream or go live right away. You can schedule your pre-recorded stream up to 14 days in advance. If you go for this option, you can have time to promote your stream in advance, since you'll have a link to your stream created and ready for distribution.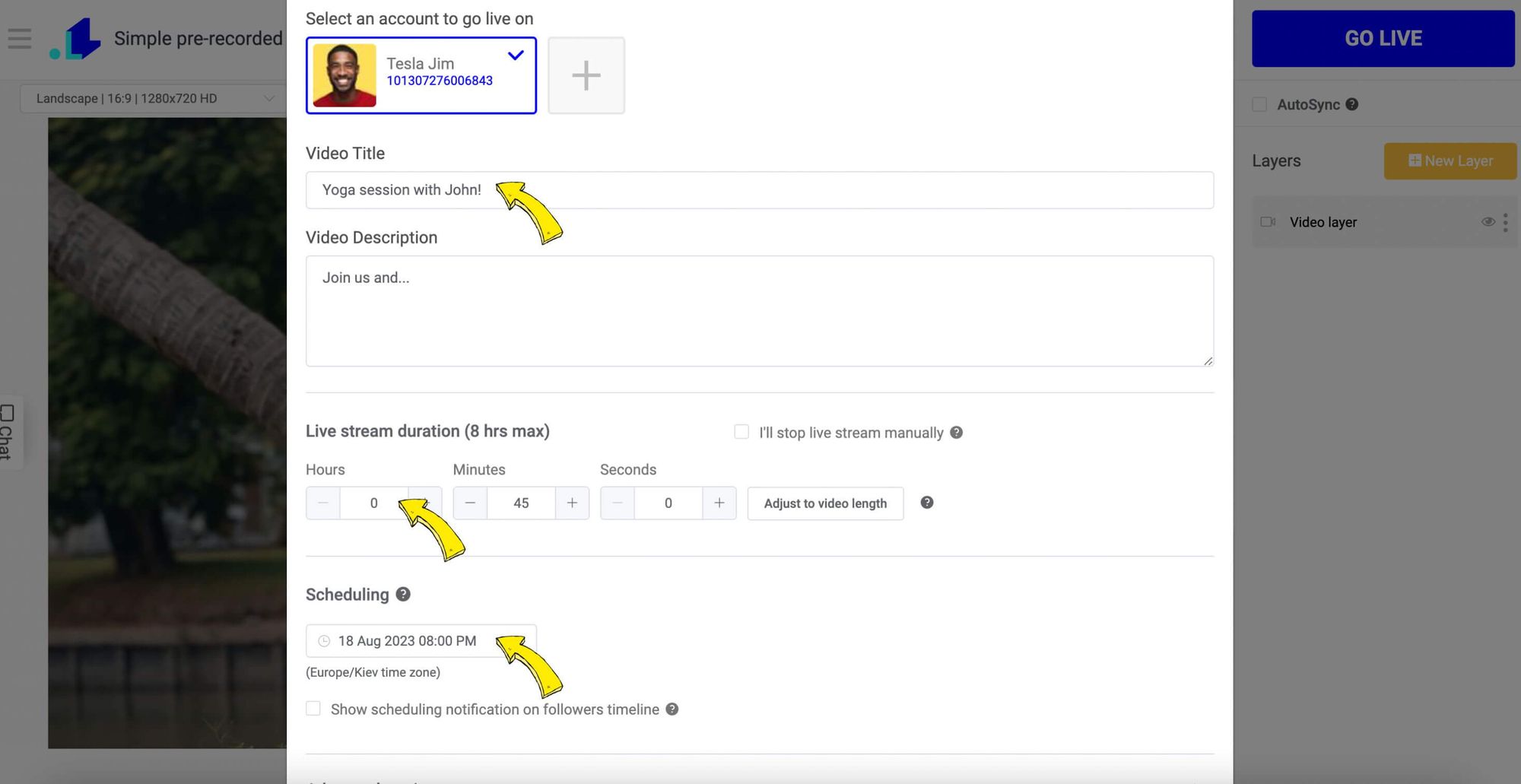 5. Schedule or Go Live right away: Press the Schedule button. If you want to go live with a pre-recorded video right away, you'll have a Go Live button instead.
Following these steps carefully will ensure your pre-recorded video is streamed smoothly on Facebook Live. Be active in the comments, promote well, and your viewers will feel like they're watching authentic live content! Let me know if you have any other questions.
Engage With Your Viewers During the Broadcast
Once your pre-recorded video is playing during your Facebook Live broadcast, it's time to engage with your viewers. Interacting with the people tuning in will keep them watching and build your audience.
Respond to Comments and Questions
As viewers start commenting and asking questions, be sure to respond. Reply to as many people as possible by typing in the comments section below your video. Thank people for watching and be friendly and polite. Answer any questions thoroughly and provide helpful information. Responding to viewers in real-time makes the experience more engaging and interactive.
Share Additional Details
While your pre-recorded video is playing, you can provide extra context or insights by typing in the comments. Explain parts that may be confusing or share behind-the-scenes details about how you created the video. Give people an inside look at your process to foster a personal connection. You can also link to relevant resources, social media profiles or websites for people who want to dive deeper into the topic.
Keep the Conversation Going
The key to an engaging Facebook Live broadcast is to keep the conversation continuous. Ask viewers questions to prompt more comments and discussion. Pose open-ended questions about the video topic or ask for feedback on the content. Run polls or surveys to involve your audience and get them tapping on their screens. Make it a two-way dialog instead of just a one-way broadcast. The more you engage, the longer people will stick around and the faster your viewership numbers will climb.
Promote Your Page
While streaming your pre-recorded video on Facebook Live, be sure to promote your Facebook Page to gain more followers. Mention your page by name and encourage viewers to like and follow it for access to more content. You can also post your page link in the comments. The more followers you have, the bigger your potential audience will be for future broadcasts. Promoting your page during the live broadcast is an easy way to increase your reach and build your community.
Conclusion
So there you have it, a quick and easy way to stream your pre-recorded video on Facebook Live. You've now joined the ranks of people broadcasting on the world's largest social media platform. Once you go live, engage with your viewers by liking and responding to their comments in real time. Build that connection and give them a reason to come back for your next live broadcast. The more you do it, the more comfortable and natural it will feel. Now get out there and spread your message, share your story, entertain your fans, or teach them something new.
If you have any questions or need help to set up a pre-recorded Facebook Live, don't hesitate to drop a message in the live chat on our website, and we'll assist you as soon as possible!
LiveReacting is a streaming platform for Content Creators, Digital agencies, brands, and influencers that helps to make any live stream interactive and get more engagement and views.
[email protected]