6 Best OBS Plugins for 2023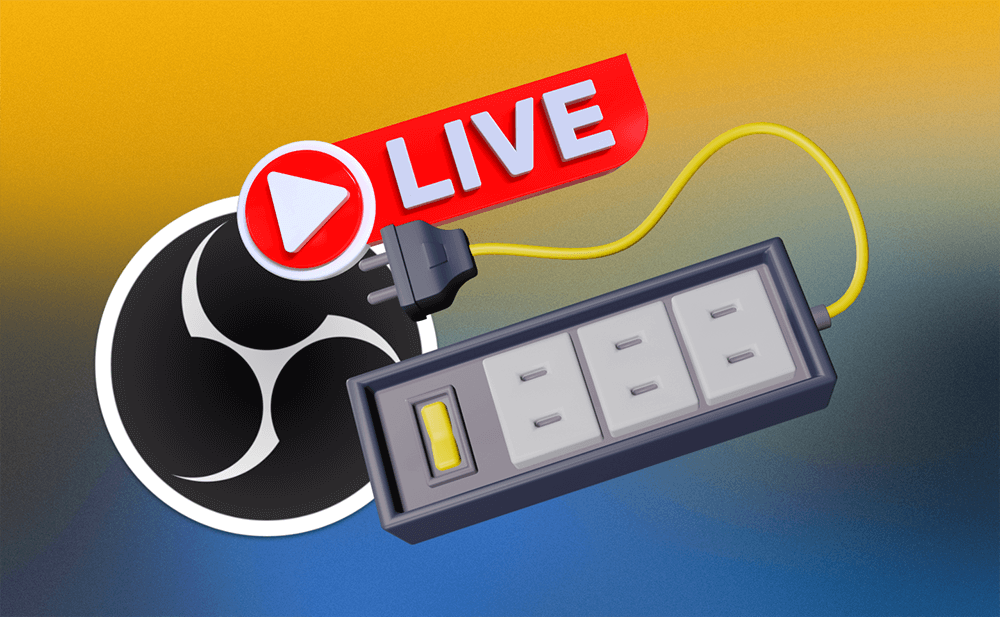 There are various OBS plugins by which you can improve the streaming experience for yourself and make for your audience by making your live streams more engaging and professional. With many blogs, forums, and a large OBS community, finding both paid and free OBS plugins is not a big deal.

There are plugins that everyone knows, loves, and uses. But... what are those plugins that aren't talked about so much but can draw a good differentiation between you and other streamers? For this reason, we're sharing four must-have OBS plugins and two that can help your live stream stand out from the crowd. Let's look at all the options and how to start using plugins with your live streams.
💊
OBS plugin is a 'supplement' that can make your stream more professional, engaging and encourage your viewers to participate (by watching it longer, more attentively, commenting, like, etc.)
5 Best Plugins for OBS Studio
Finding the most useful OBS Studio plugins for your live shows doesn't have to be hard. Here are five of the best OBS plugins out there for streamers.
Motion OBS Plugin for Text and Images
This plugin allows animating different elements of your stream, including text, logos, gifs, images, and even videos. The plugin enables these items to appear, disappear, move and transit from one to another. You can also adjust the curve, position, and scale of the move.
Installation Manual 👇
Download and install the plugin in the OBS folder, for example:
C:\Program Files\obs-studio\ or C:\Program Files (x86)\obs-studio
Install latest visual c++ redistributable for visual studio 2019
Start OBS Studio 64 bit
Add a Move transition using the plus icon on the "Scene Transitions" dock.
Set the properties of the transition using the cogwheel button on the "Scene Transitions" dock.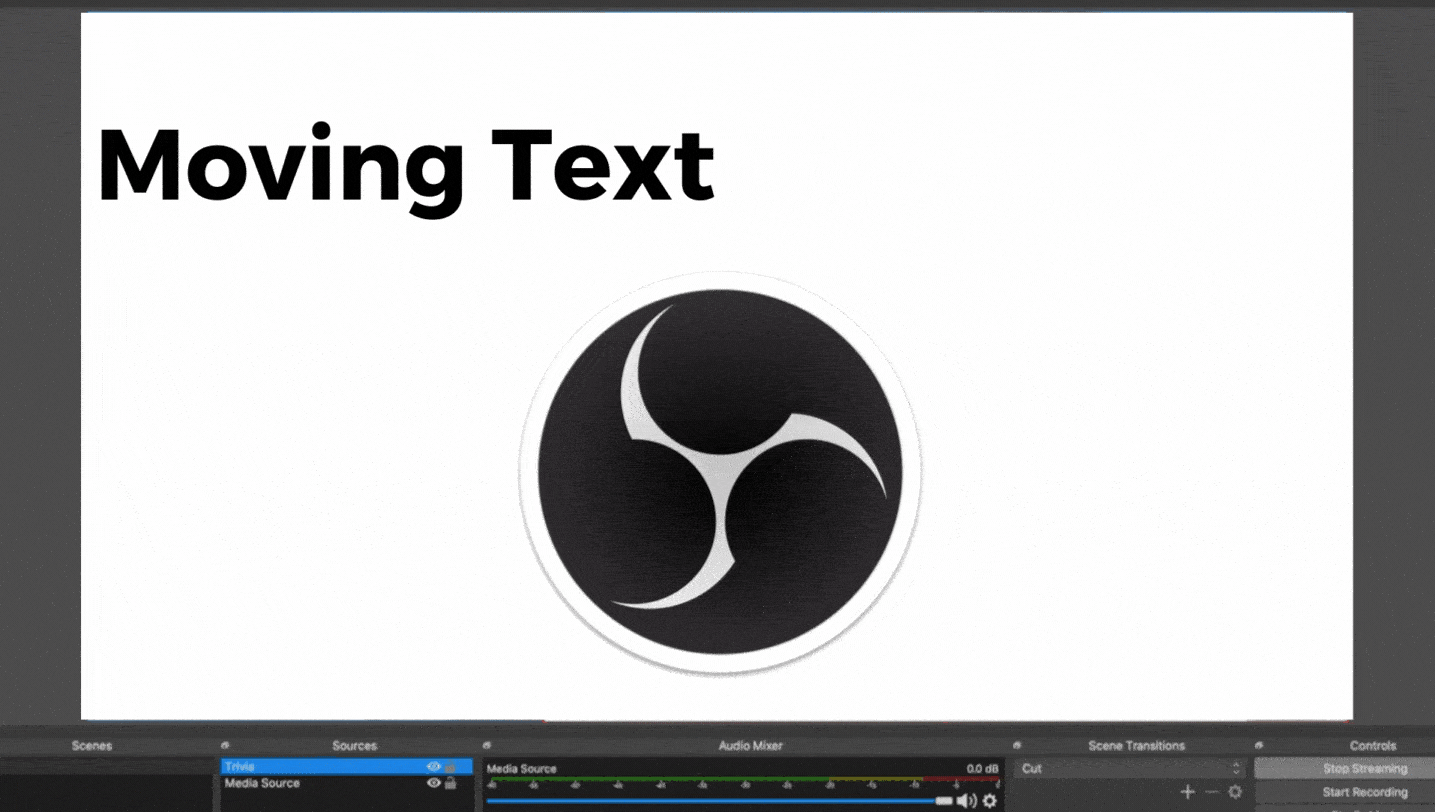 Live Poll Plugin for OBS
Live poll for OBS works in the following way: users use comments or reactions to vote, their votes are calculated in real-time, and the results are displayed in the stream with their profile photo in the live stream. There are 3 types of polls for live streaming:

1) Comment Poll - viewers see the poll with answer options inside the stream and use comments to vote.
2) Images Poll - viewers see the poll with answer options and images inside the stream and use comments to vote.
3) Reactions Poll (only for Facebook) - viewers see the poll with answer options inside the stream. Each reaction stands for a different answer. Users use Facebook reactions to vote.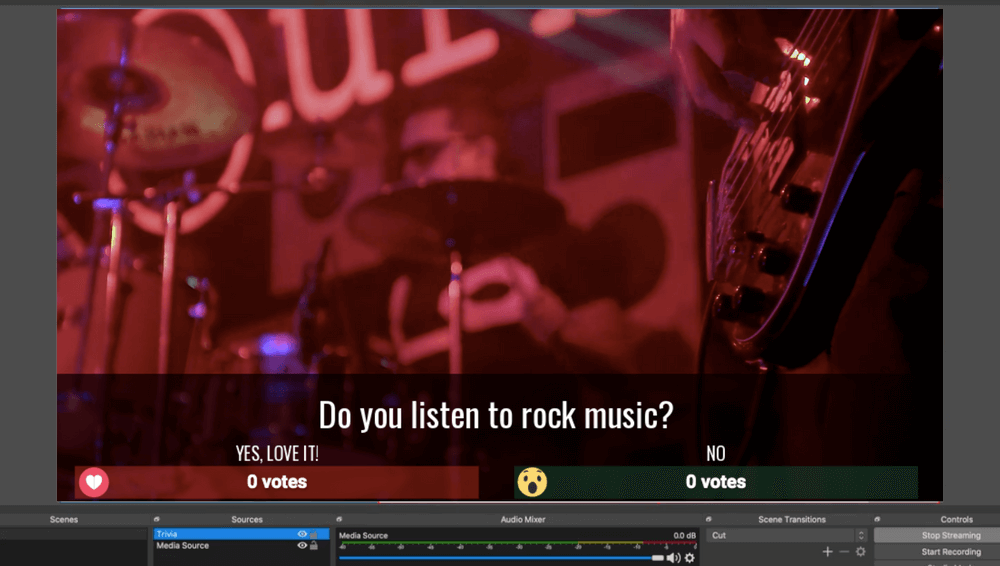 See more details about the Live Poll.
Scene Switcher Plugin
This plugin allows automating different tasks using "Macros." These Macros consist of a list of conditions under which a list of actions will be performed. For example, you have a 15-minute ad that plays over a wide shot before the actual show begins. With this plugin, you can easily set it up if you want to trigger a scene switch according to the time.
Condition types 👇
Audio
Cursor position
Date and time
File
Filter
Hotkey
Idle detection
Macro
Media
OBS statistics
OpenVR
Plugin state
Process
Recording
Replay buffer
Scene
Scene item order
Scene item transform
Scene item visibility
Source
Streaming
Studio mode
Timer
Virtual camera
Websocket
Window title
Action types 👇
Audio
File
Filter
Hotkey
Http
Macro
Media
Plugin state
Profile
Random
Recording
Replay buffer
Scene collection
Scene item order
Scene item transform
Scene item visibility
Screenshot
Sequence
Source
Streaming
Swap scene in Studio mode
Switch preview scene in Studio mode
Switch scene
System tray notification
Timer
Transition
Virtual camera
Wait
Websocket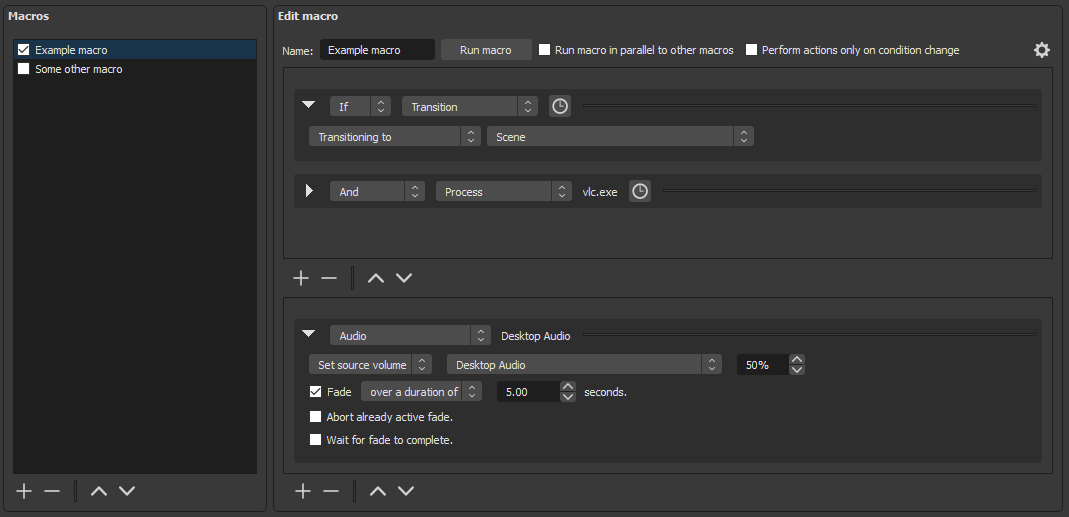 Closest Guess Game Plugin for OBS
A fully customizable and automated game where you ask your audience questions that can be answered with a NUMBER. The game works in the following way:

➡️ Live stream viewers see a question and type their suggestions in a comment section. Their answers, name, and profile photo are displayed inside the game.
➡️ As closer the viewer's comments to the correct answer, the more they score. If multiple viewers answer correctly, the one who was faster scores more.
➡️ Answers are being calculated automatically, and results are displayed after each round. Final leaderboard with a winner is displayed at the end of the game.
See more about the Closest Guess Game.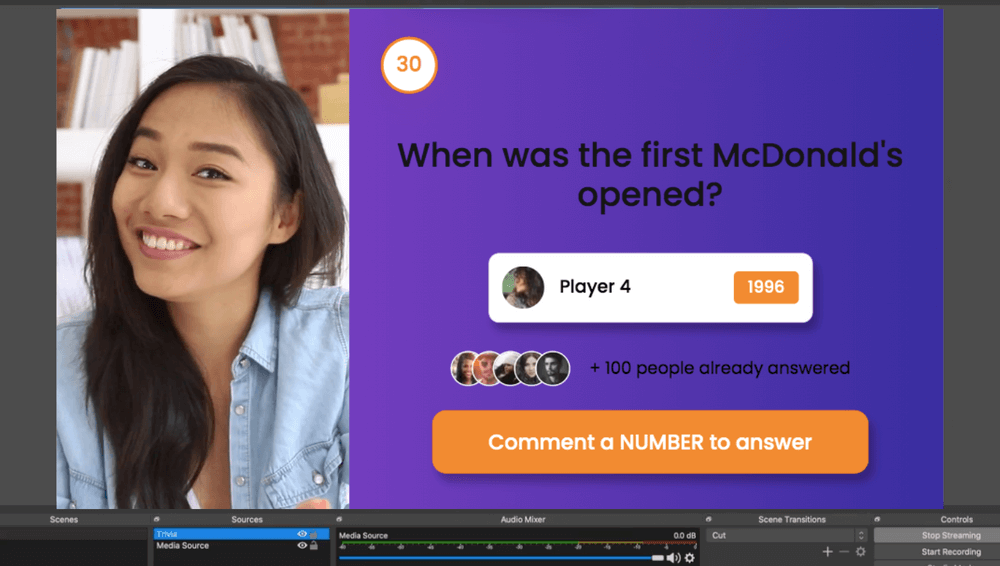 Closed Captioning Plugin for OBS Studio
This plugin generates closed captioning via Google Cloud Speech Recognition API. It holds a critical mission, as it makes your live stream more accessible to your viewers. It helps to focus on and understand the information more quickly and lets people watch it in loud environments (airports, offices, etc.) Also, this plugin is helpful for transcript generation.
Scroll down the manual to view how to install it on Windows, macOS, and Linux.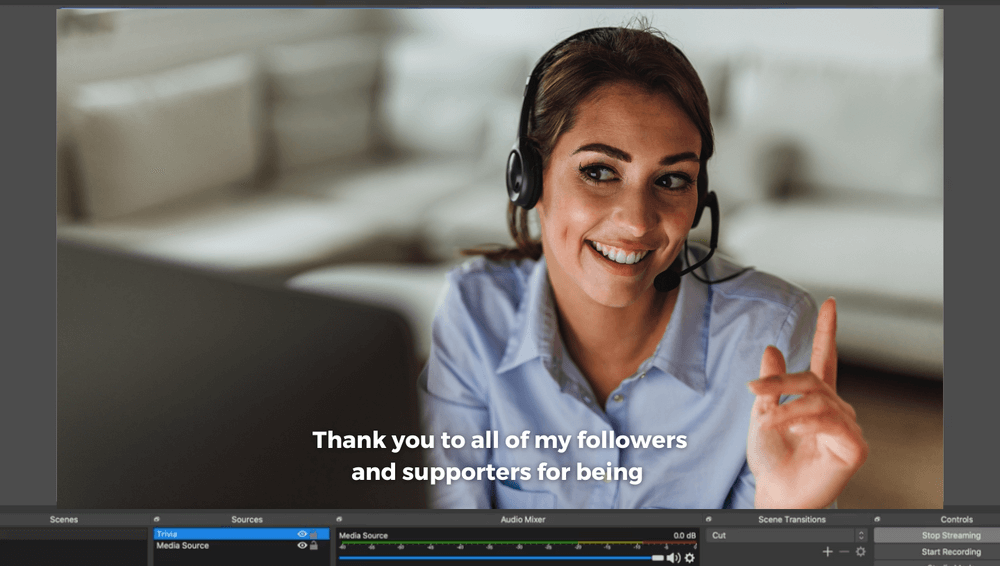 DroidCam OBS plugin
Have you got an iPhone, Samsung, or another phone with decent camera quality?
The DroidCam app for OBS and its plugin allows connecting your phone and streaming from it just like a regular webcam. The great news is that you can link as many phones as you want using WiFi or USB. Super simple to use and loved by many OBS users.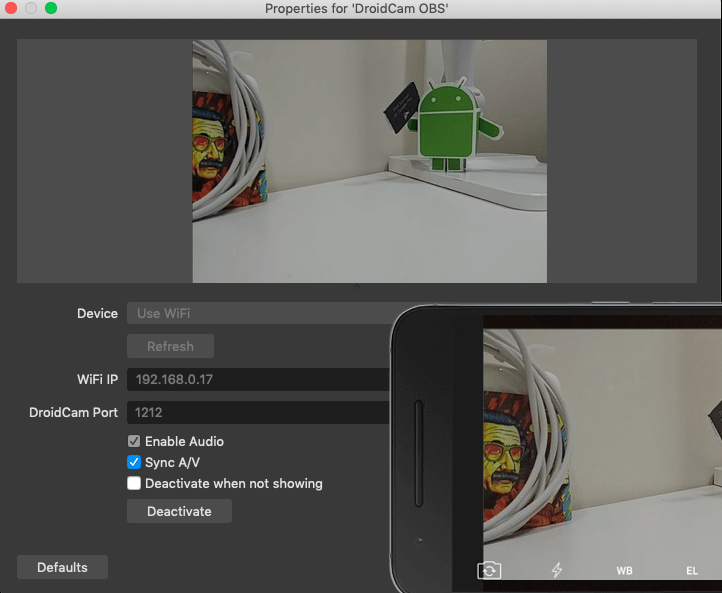 ---
Send us a message in the live chat on our website, and we'll be glad to assist you & recommend more plugins that you can add to your live streams to generate more views.
LiveReacting is a streaming platform for Social Media Managers, Digital agencies, brands and influencers that helps to enrich any live video with interactive elements and graphics in order to get more engagement and views. LiveReacting streaming software has a quiz, polls, and other games that can make your stream more interactive.
[email protected]