How to add a Circle Camera to your Live Presentation?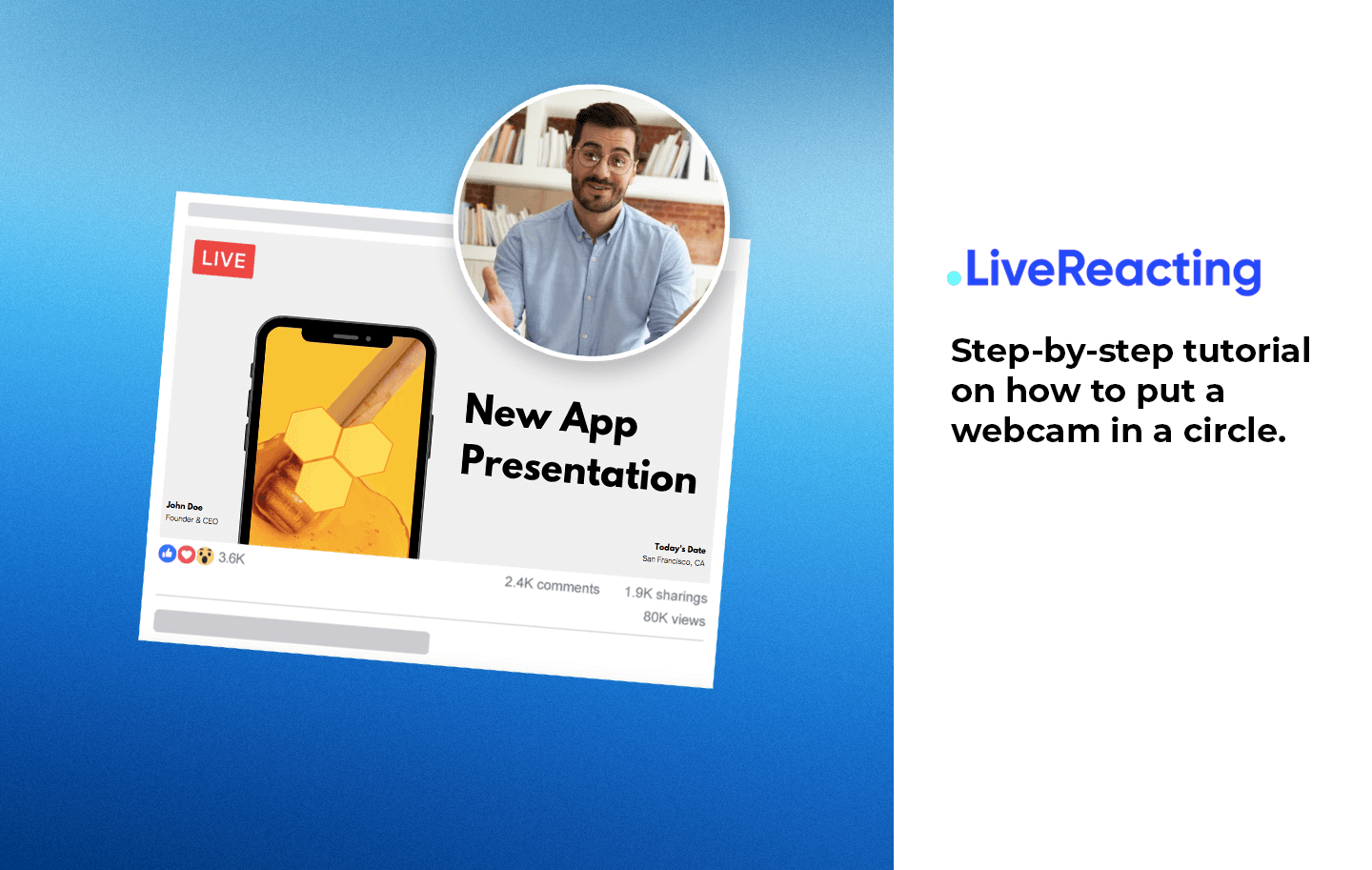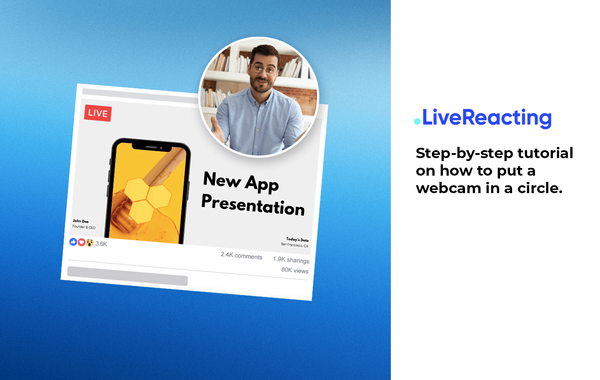 Looking for a way to change your webcam shape? In LiveReacting software, you can adjust the webcam shape with one click and easily customize other elements of your show.
Circle webcam overlay is already integrated into LiveReacting, so the only thing you'll have left is to connect your webcam to the software.
If you don't wish to use this software for streaming, you can easily integrate the stream with the circle view camera into OBS, StreamYard, vMix, etc.
Here's an example of how to add a circular webcam to your live stream:
Log in to LiveReacting.
LiveReacting offers a free streaming trial: you can stream for up to 1 hour, three times a month. You can always upgrade to stream longer & more often.
In the Studio, click New Project. In your Project, click New Layer ➡️ Video ➡️ Screen Sharing and select a tab, which you'd like to share in your stream. We selected a Power Point Presentation.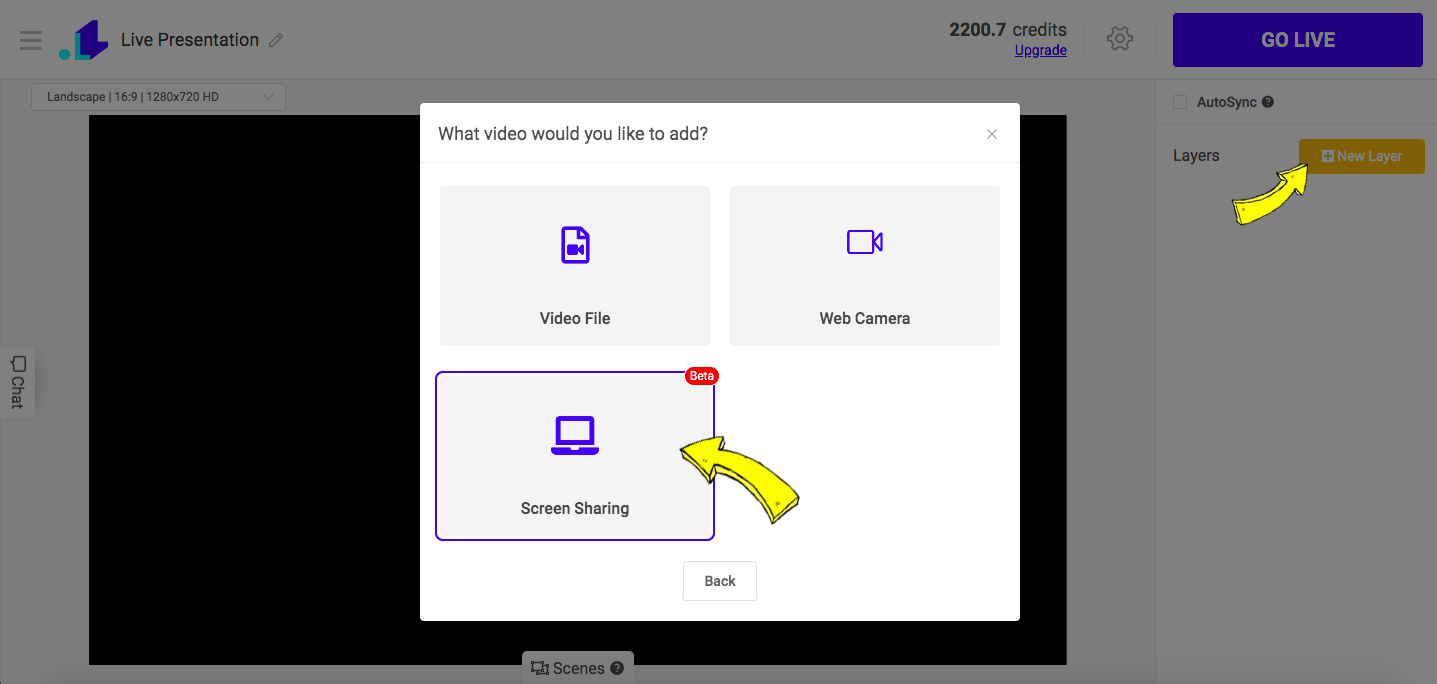 Now when your presentation is shared, and in order to connect a camera, create another New Layer ➡️ Video ➡️ WebCamera.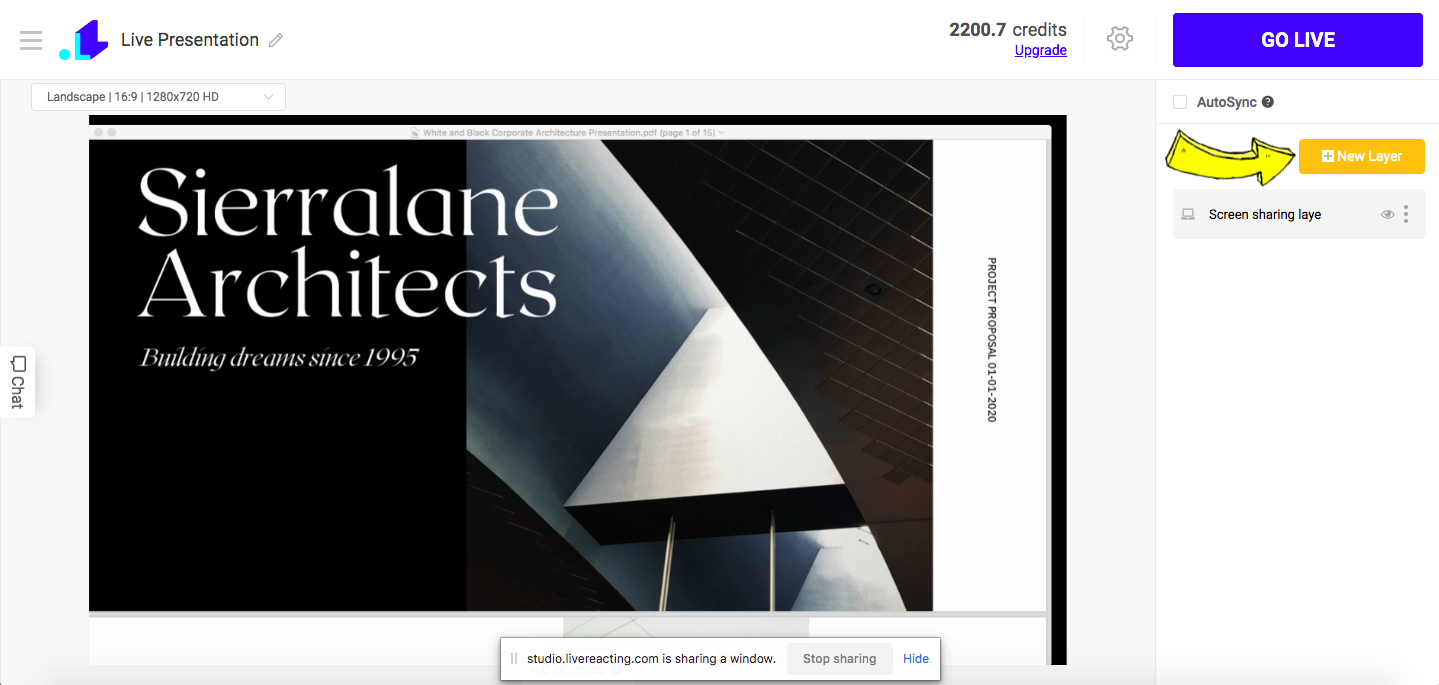 Once the camera is added, you can edit its style and put a webcam in a circle.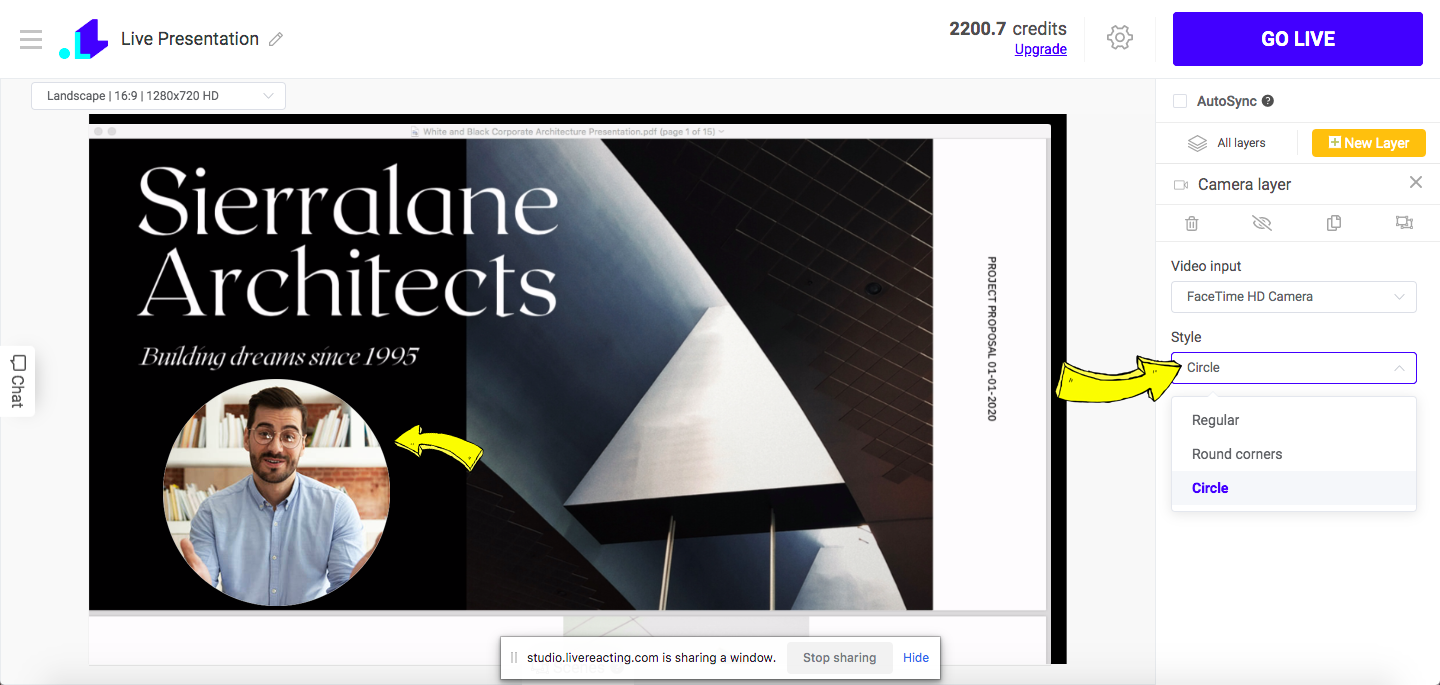 Connect your Facebook, Youtube or Twitch page ➡️ enter Title & Description & Duration of the stream ➡️ Save.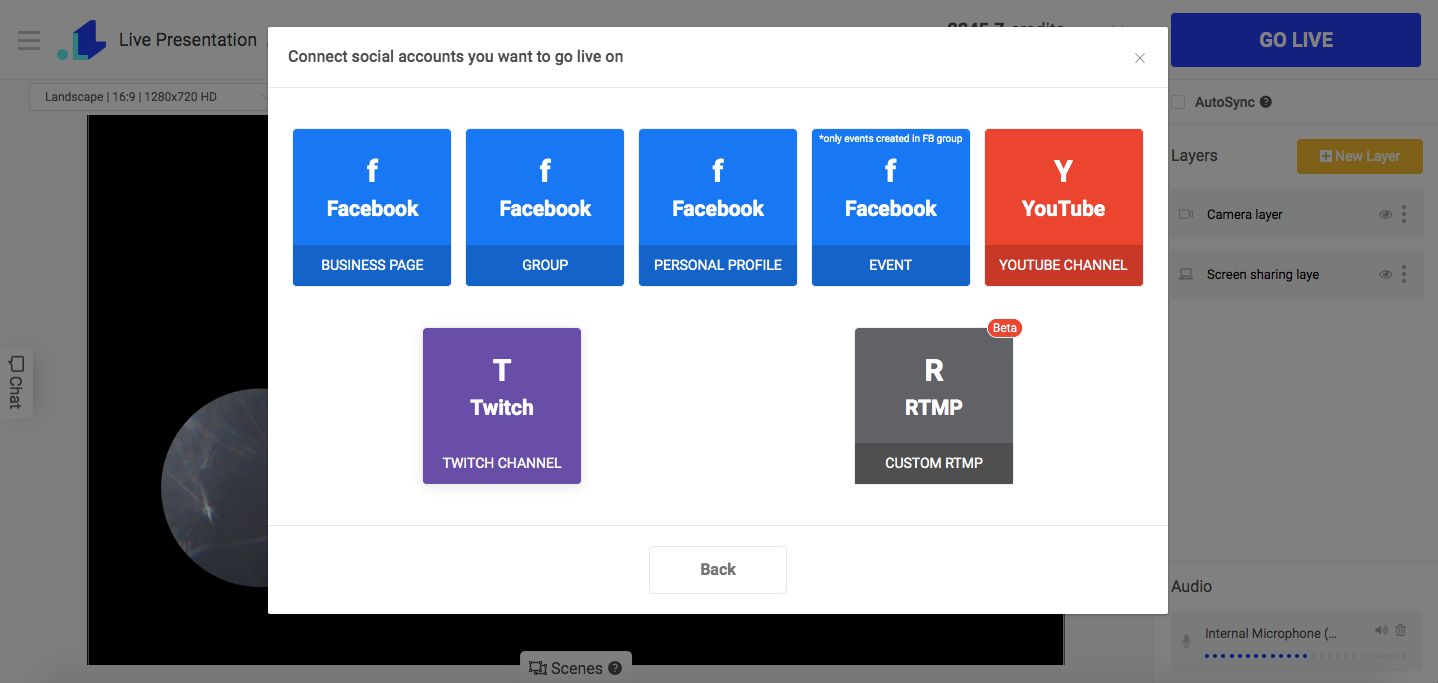 Click the Go Live button to start streaming.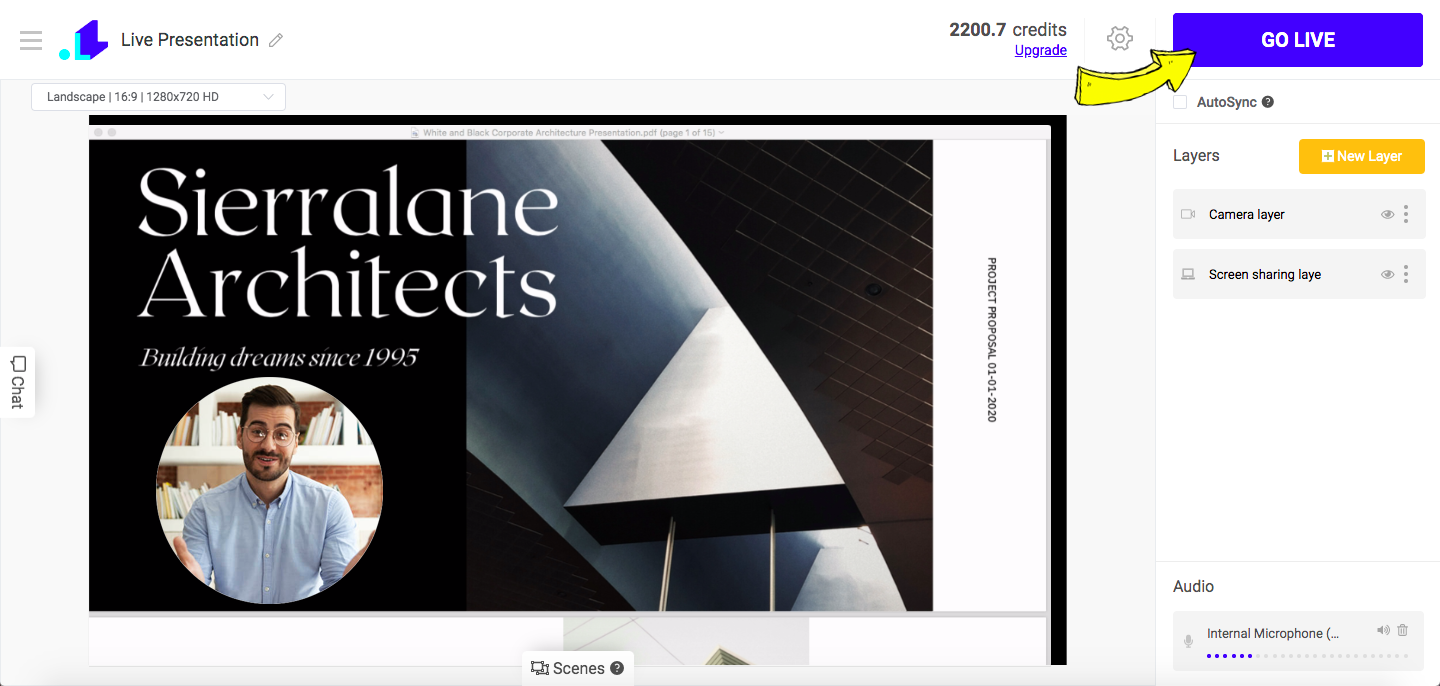 So as you can see, you don't need to spend time on creating a stream webcam overlay, as circle webcam can be activated directly in LiveReacting.
Send us a message in the live chat on our website and we'll be glad to share about other interactive elements, which you can add into your live streams to generate more views.
LiveReacting is a streaming platform for Social Media Managers, Digital agencies, brands and influencers that helps to enrich any live video with interactive elements and graphics in order to get more engagement and views.
For queries and feedback, send our team a message in a Live Chat on our website or write to us at

[email protected]