4 reasons you should start using Facebook live interactive games right now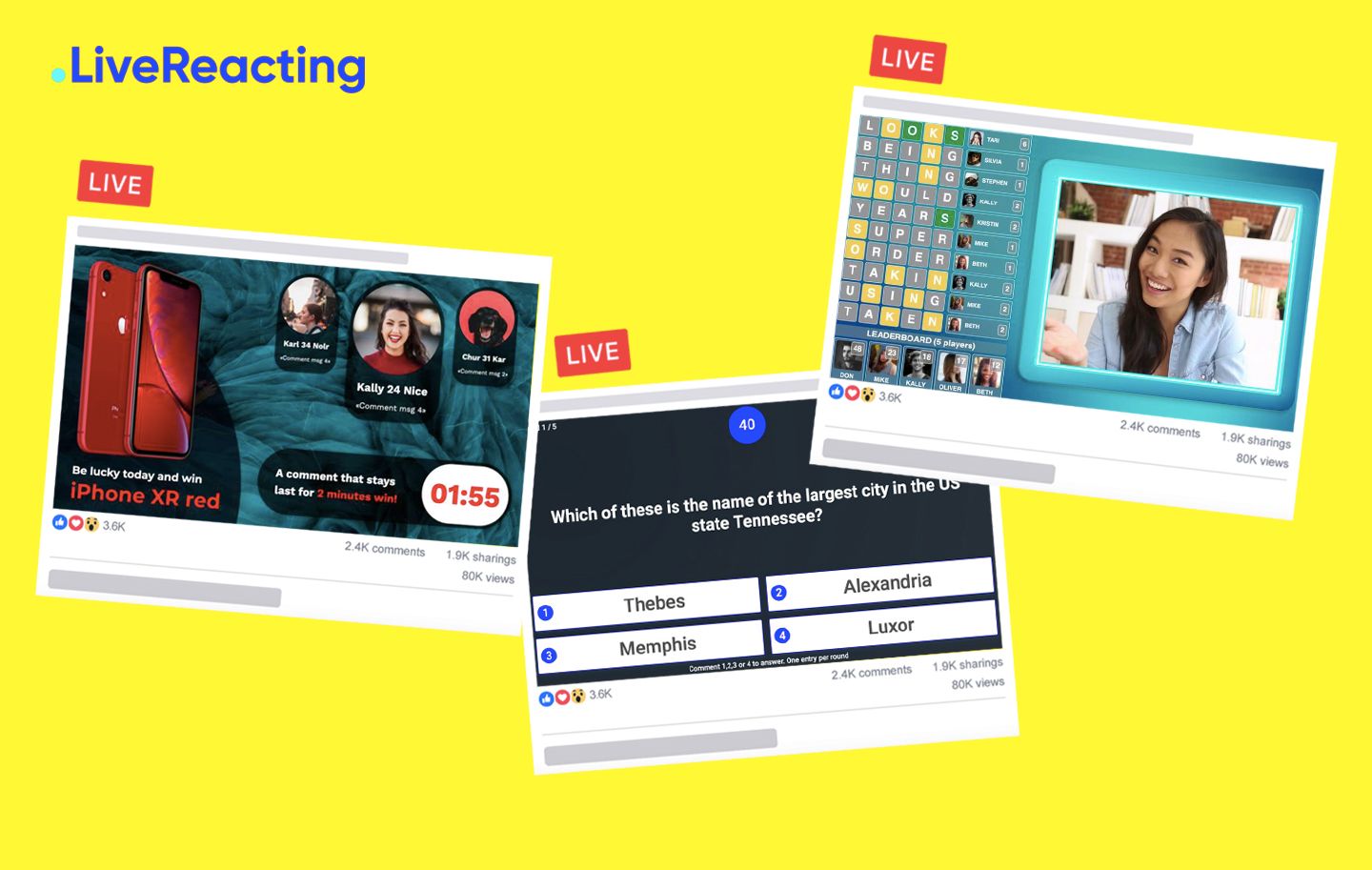 Well, let's consider you've already tested all possible ways to make live reactions polls and just ran out of your creativity to find what else to propose your followers to vote for. Whether your answer was yes or no, LiveReacting comes with an extremely simple solution.
Facebook live interactive games, exclusively on LiveReacting!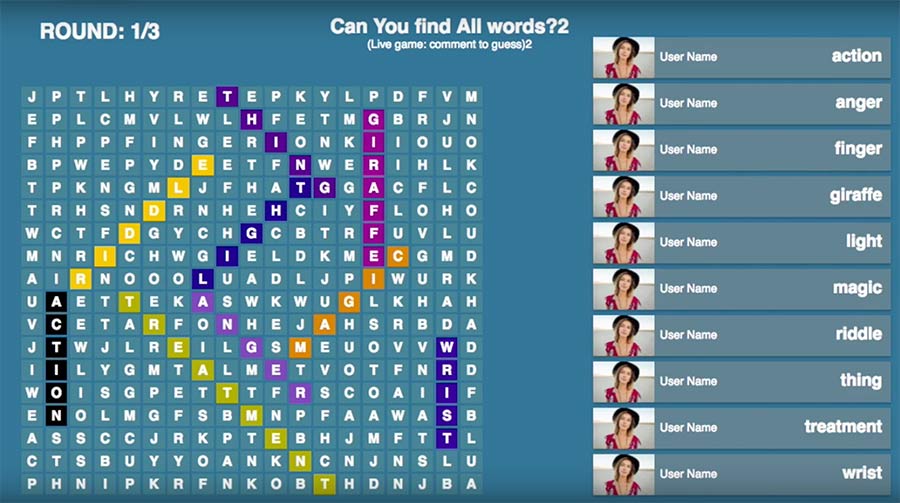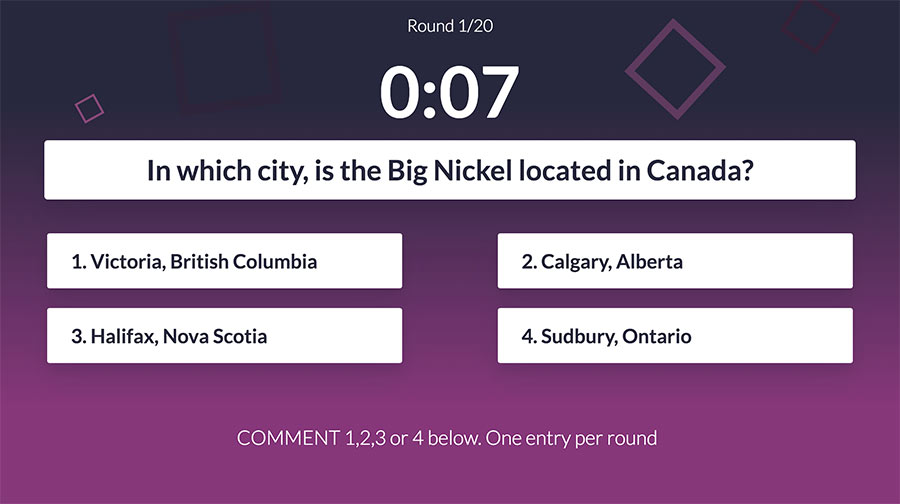 For whatever reason you've been scrolling by these templates on the dashboard, simply stop doing it. Don't underestimate the engaging power of live games.
Here are 4 reasons to prove you should start using Facebook live interactive games:
1. It's catchy!
Due to the fact that this tool is not frequently used by Social Media specialists and Facebook page admins, this kind of live can be something new to your followers. And as you know, new is always attractive. Live game would definitely be almost impossible to pass by in your Facebook newsfeed.
2. Human beings are competitive.
Have you ever thought about why various kind of competitive activities (sports, for example) have never been losing their popularity? People definitely love to prove each other who are better. So why not to use this phenomenon in your digital strategy? After commenting a right answer for Facebook live game, the name of commenter displays on the live stream. More correct answers - more chances to be considered as a winner and probably share results with your friends. As a result we have a pretty good coverage, don't we?
3. It's easy to create!
While creation of Facebook live poll takes some little time to prepare pictures and put them to the template, live streaming game can be created with one click. Check it out!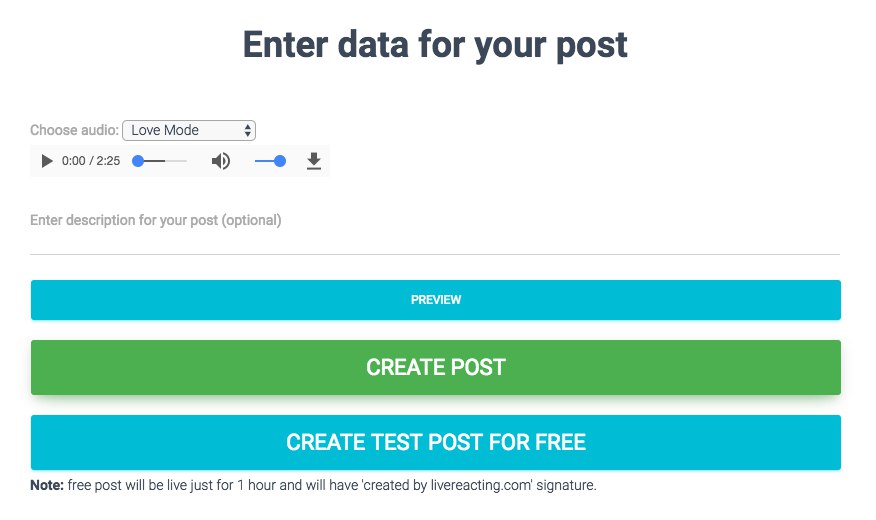 4. It's engaging!
No words needed. Check how our customers created Facebook live interactive game posts recently and what incredible results they've got.
This live streams got much more comments and shares (which means real engagement) comparing to other pages' posts. And all this - with minimum efforts, time and money investments!
Want to try? Just do it! Don't forget to share your results in comments.