How to Stream a Crossword?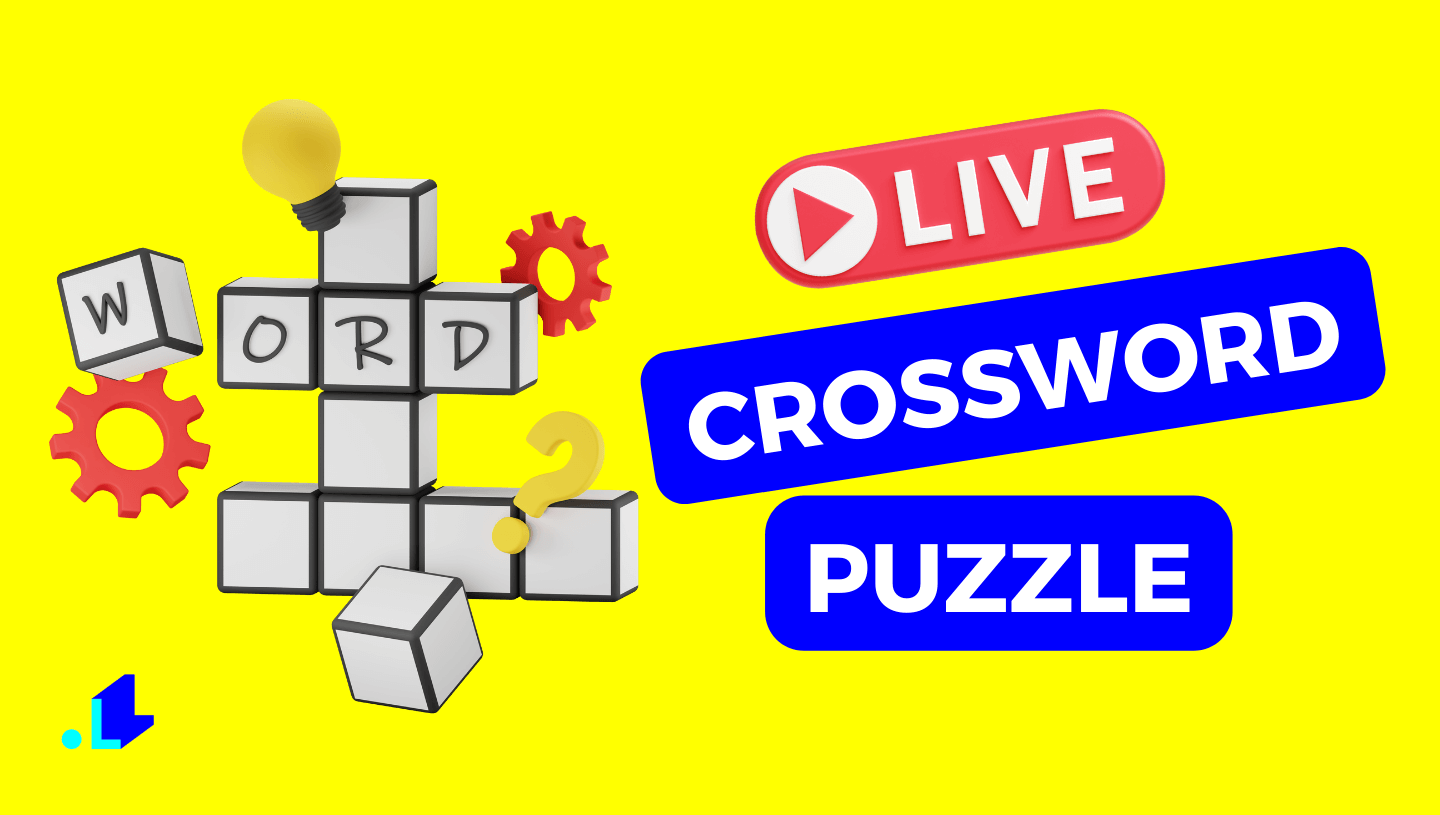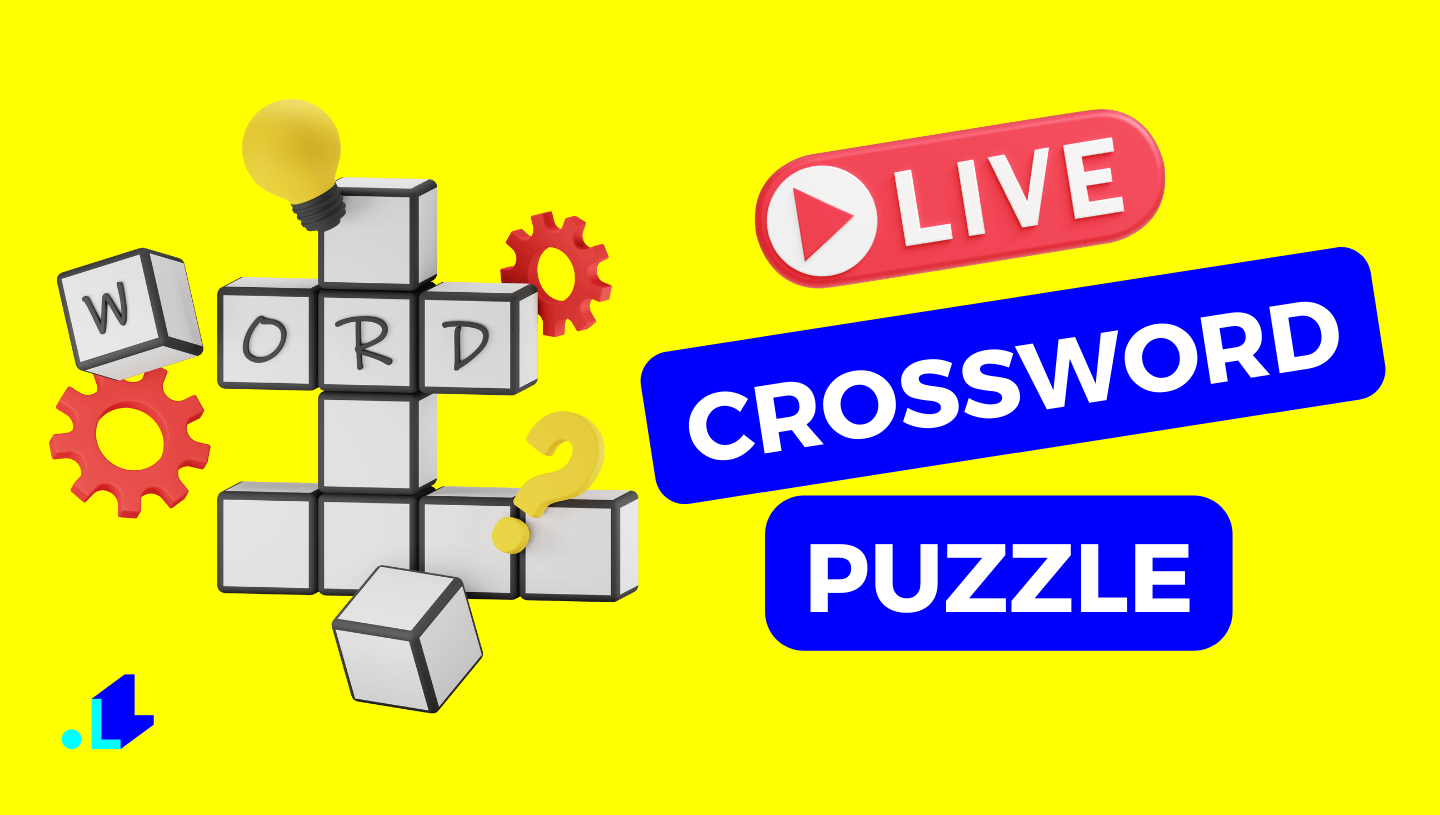 This is not a crossword that you need to build from scratch, install complicated software and manually fill out the results. Nope. This is a fully automated game for live streamers that is easy to set up and pull up during your live show on Youtube, Facebook, or Twitch. The significant part is that creating an interactive live Crossword is as easy as "drag-and-drop." No technical computer skills are required.
Crossword allows you to mix up your live show while staying on topic. You can use a crossword for good fun or test your audience's knowledge while promoting your product or service. You can stream a crossword in one single stream before, during, or after your show.
💡
Even if you use streaming software like OBS, and vMix, you can use the LiveReacting plugin to infuse a Crossword in your next live stream for optimal viewer engagement and conversion.
*Live Crossword is available on a no-strings-attached FREE Trial.
How to play? Game dynamics.
Your audience tries to hit the words using the stream chat.
They will score for correct answers, which are displayed inside the stream.
When a player guesses the word from green squares, another set of squares turns green and appropriate clues are displayed below. At the end of the game, the viewers will see a final leaderboard with all names of the players and their scores.
How to set up the stream with a Crossword?
1. Choose a pre-made template in the LiveReacting Studio or create a New project. Then click a New Layer and choose Crossword.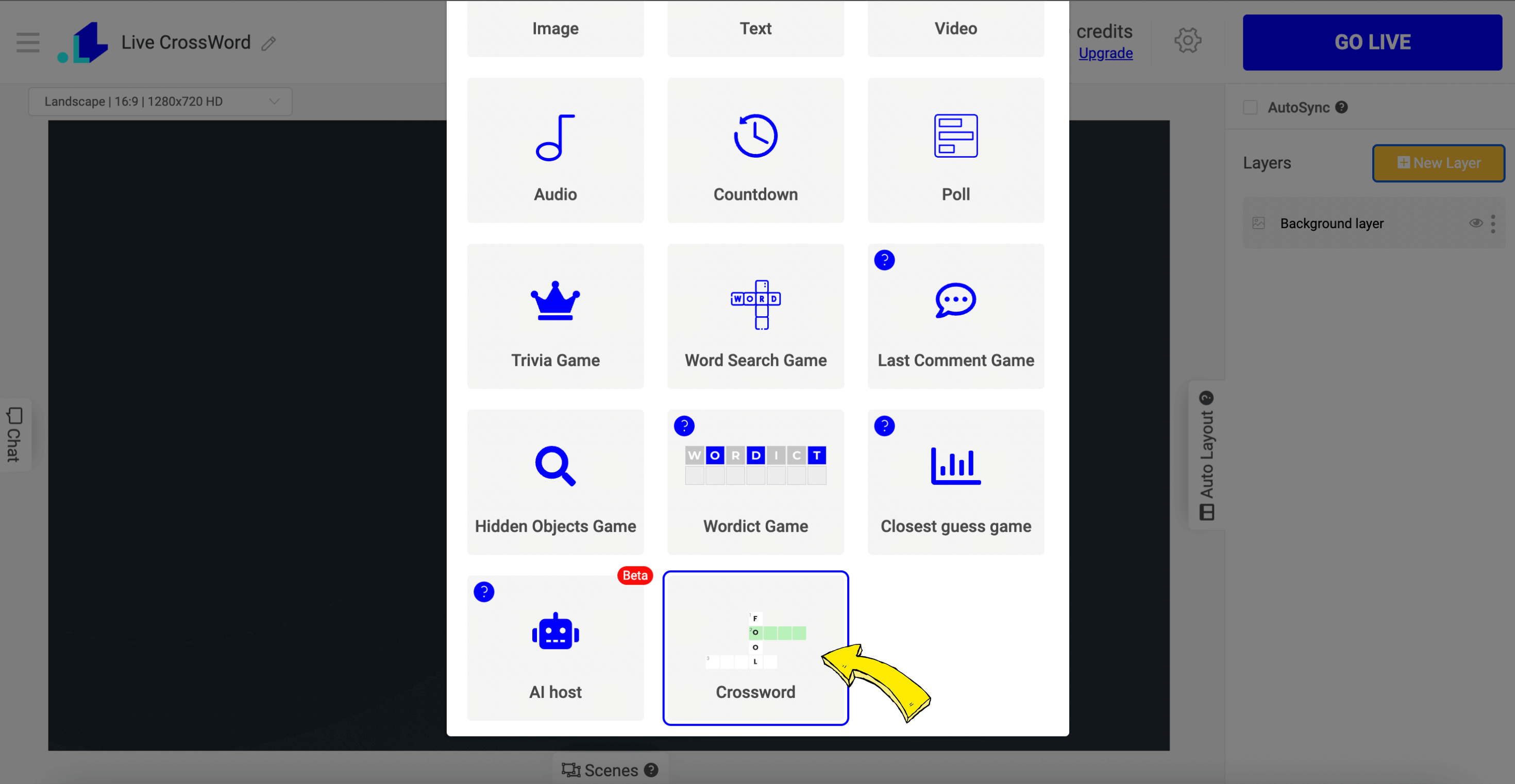 2. To set up crossword questions, click on Questions Configurations in the right sidebar. Select rounds count, questions theme, or enter yours manually.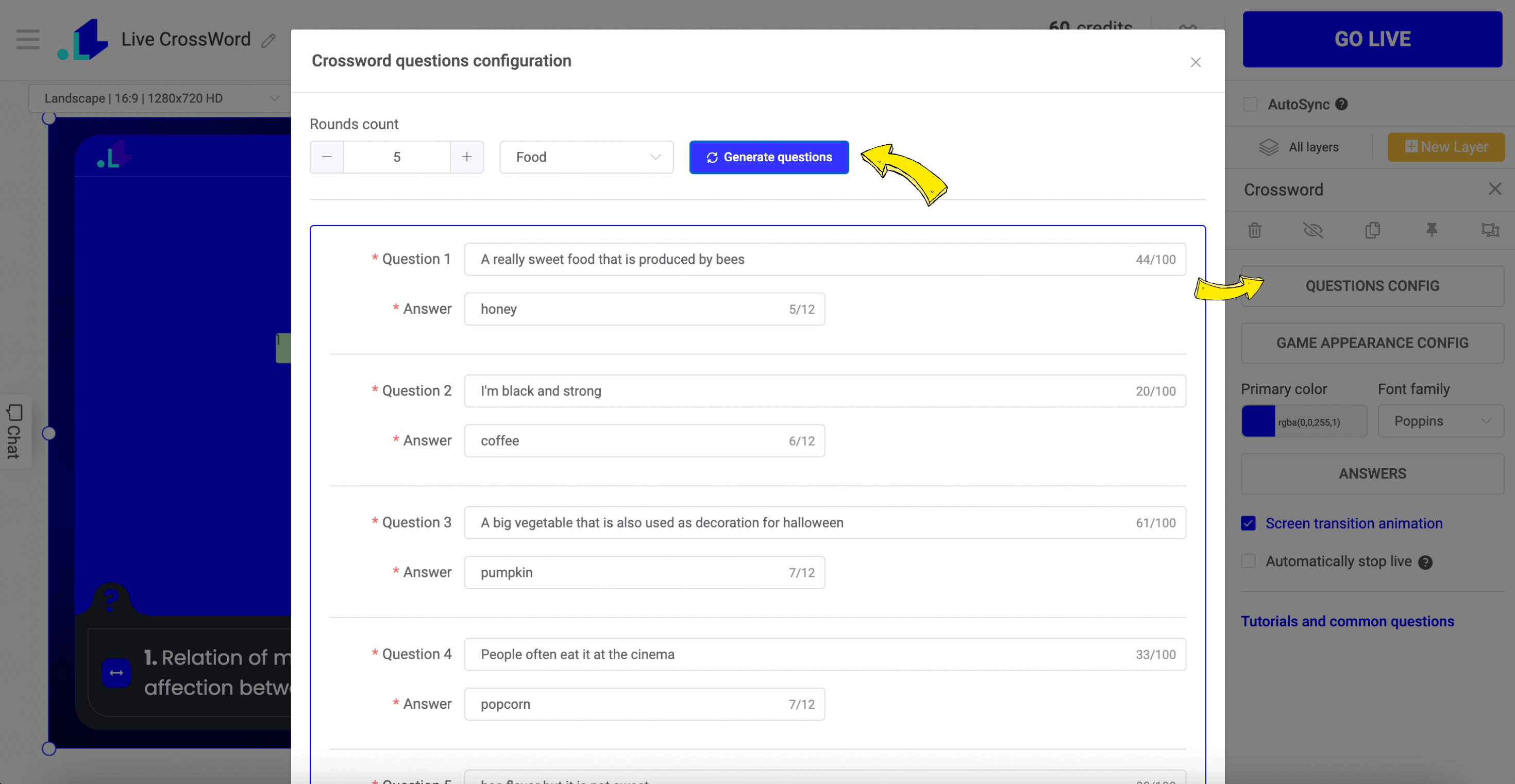 3. To edit the appearance of the Crossword, click Game Appearance Config on the right sidebar. You can choose a background, rounds duration, colors, and more.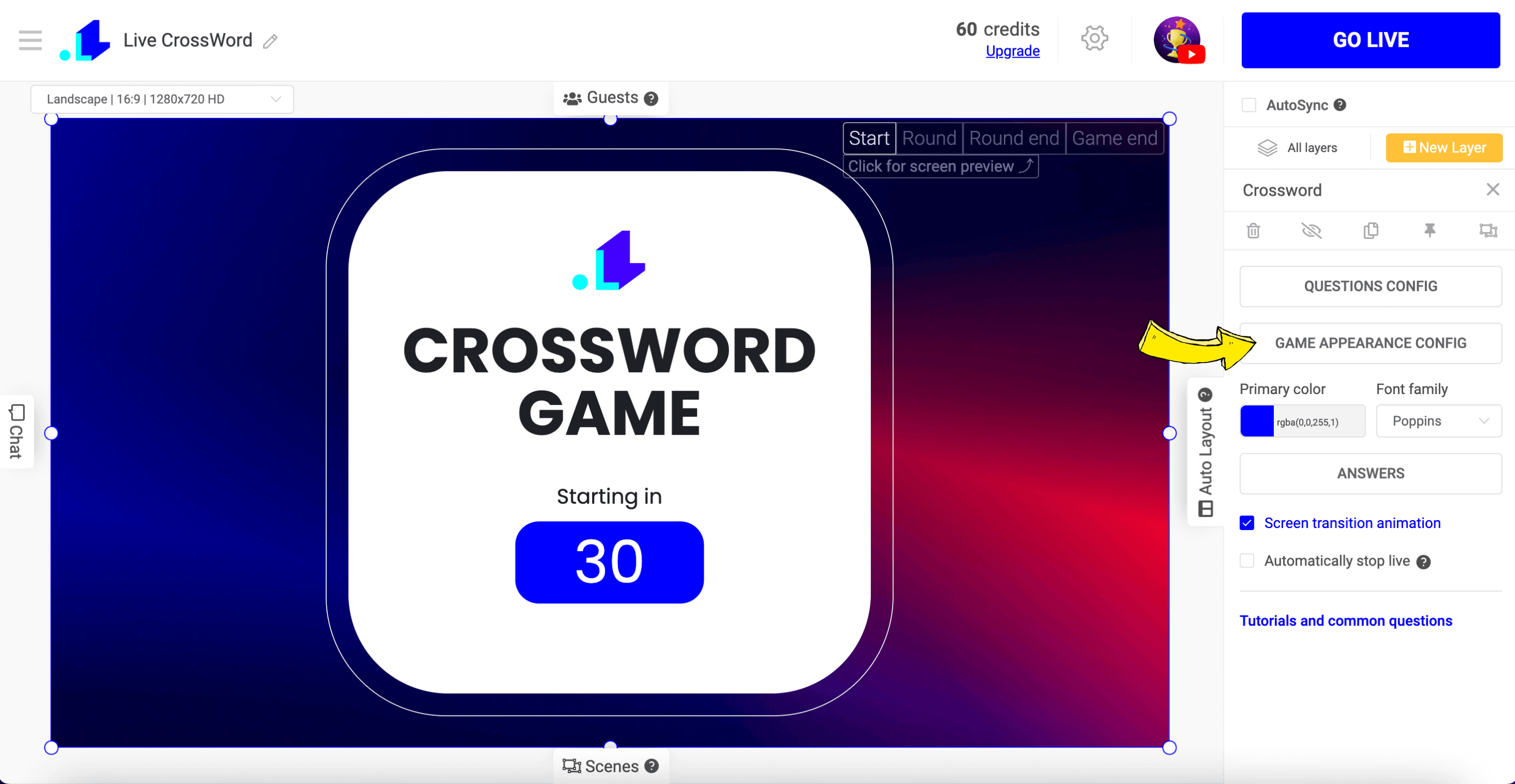 4. To preview each screen of the game, you can click on Start, Round, Round End, and Game End if you're ready to schedule your stream, click Settings (Gear Icon).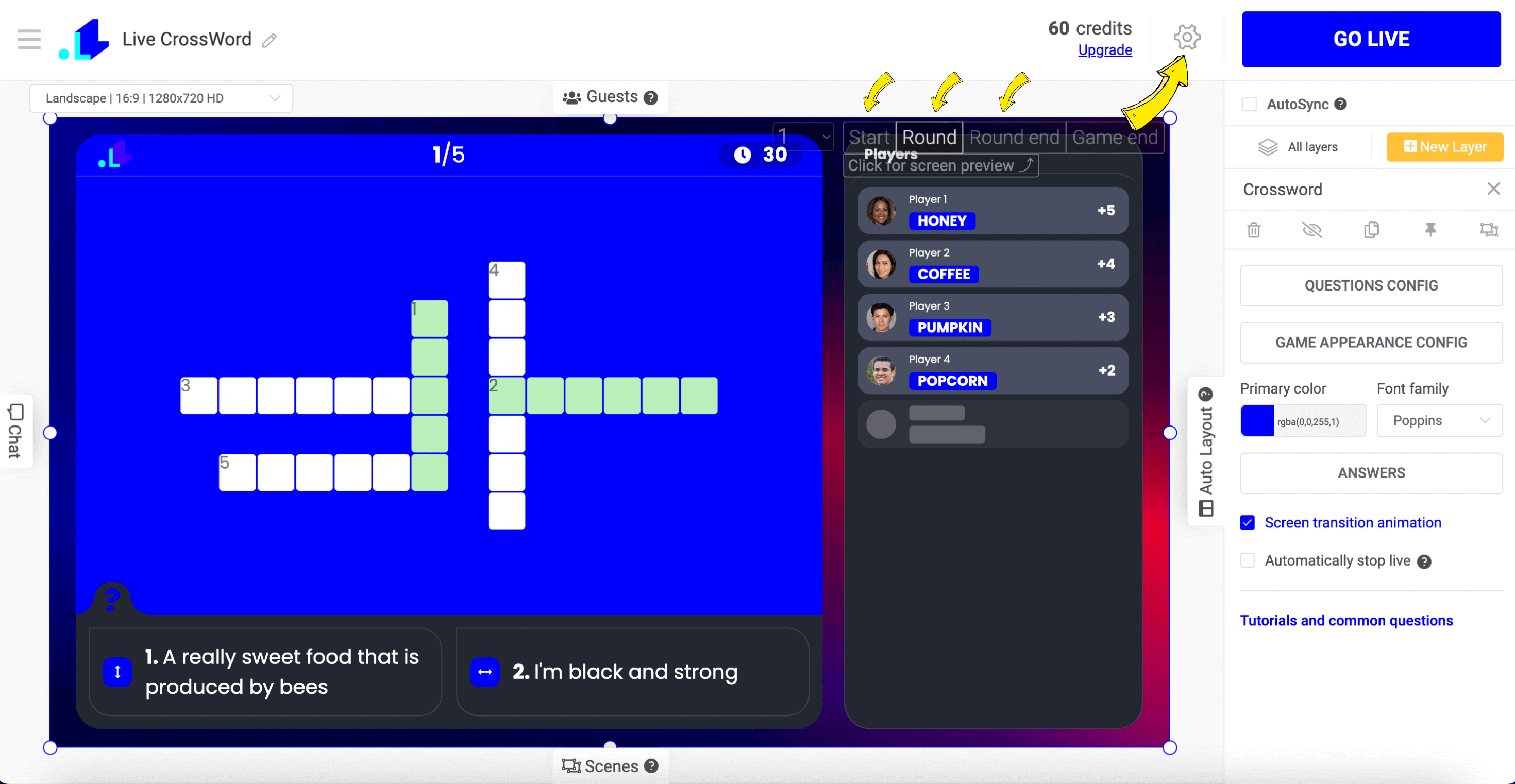 5. Connect your Facebook, Youtube, or Twitch account in Settings. Set up a title, description, and duration of the stream. Select the scheduling date if applicable, save, and press the Go Live button.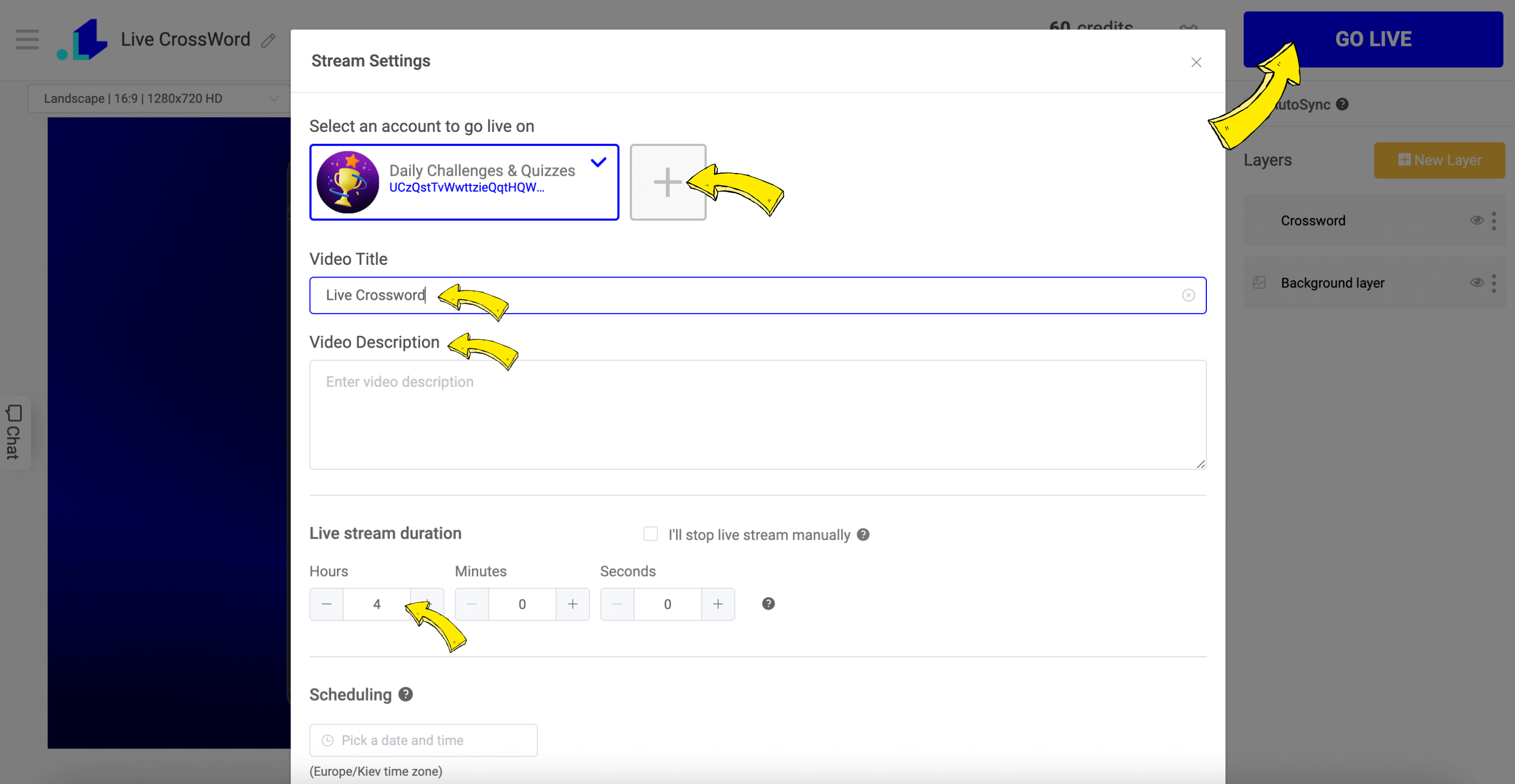 6. Now, when your stream is live on Youtube or any other channel, you can always control it from the LiveReacting Studio.
On the right sidebar, you can pause a game (let's say if you want to stream something else in between). You can also finish any round prematurely, open the leaderboard and view answers if your audience struggles to answer and you need help remembering the correct answer.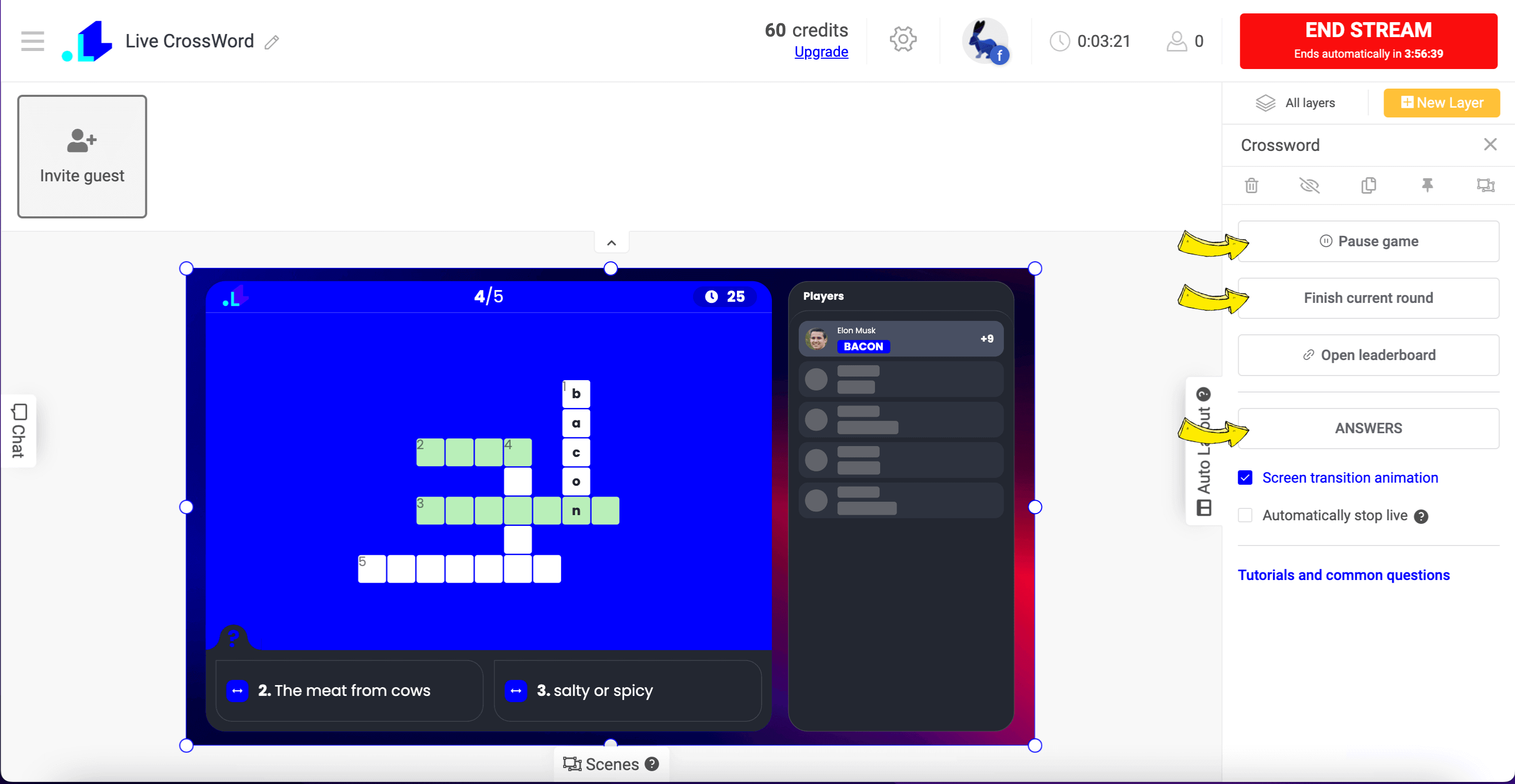 Watch a video tutorial:
If you want to get more ideas on how to make a stream interactive,  or simply need an assistance, contact us in the live chat on our website, and we'll be glad to help you.
LiveReacting is a streaming platform for Social Media Managers, Digital agencies, brands and influencers that helps to enrich any live video with interactive elements and graphics in order to get more engagement and views.
For queries and feedback, send our team a message in a Live Chat on our website or write to us at

[email protected]