How to Stream Pre-recorded Worship as Live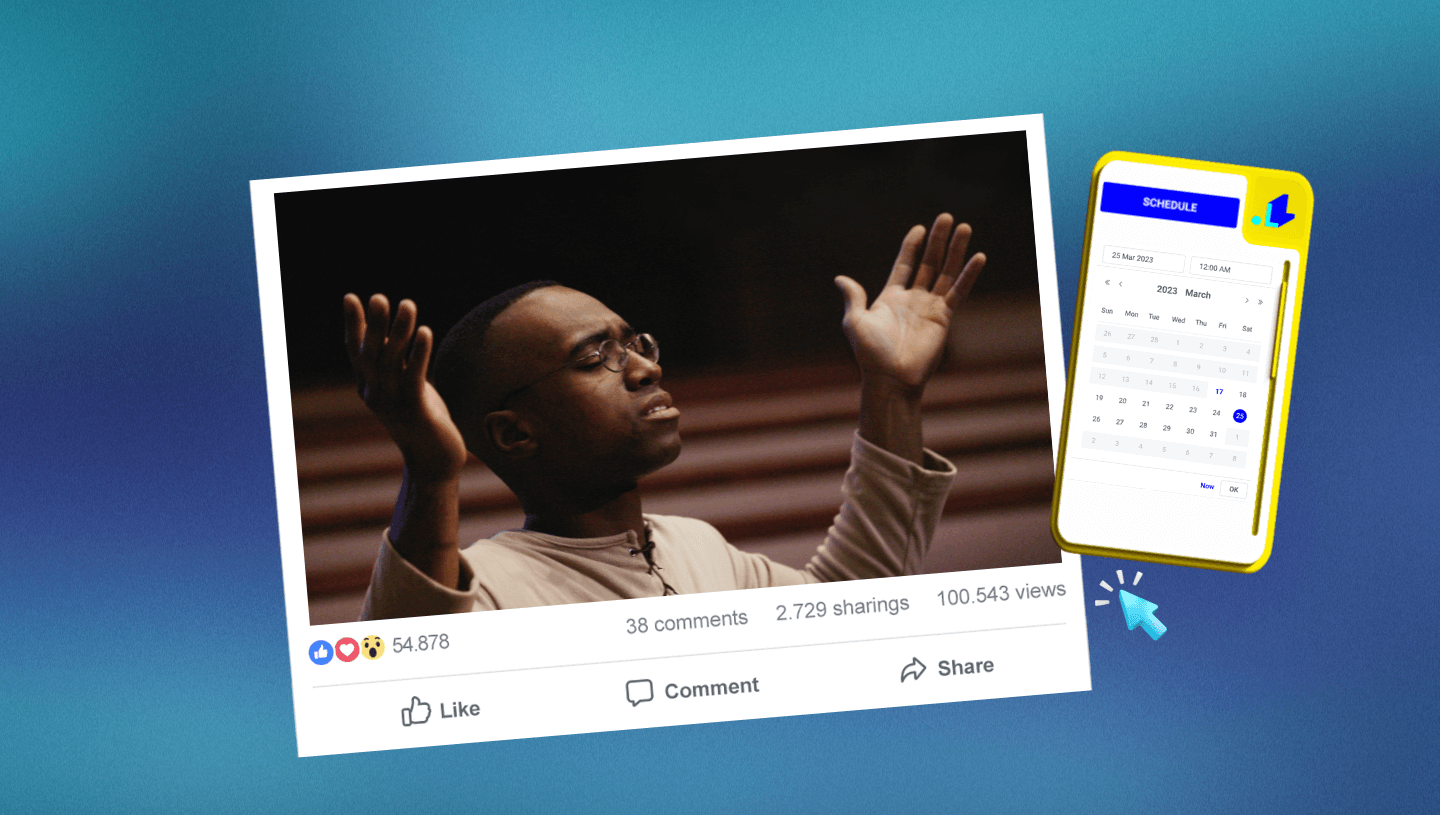 Pastors and church communication leaders often question whether "live streaming" means they really must go live. The answer is - not always. There are some cases when it's better to be live, like when a Q&A session is involved. Otherwise, you can stream a pre-recorded service, since you have more time to make it look professional and to the point by cutting off unnecessary parts that only interfere with viewer engagement. Streaming pre-recorded worship live is also a significant consideration when streaming on special days like Easter. You can record and edit the stream in advance and play it back on Sunday morning.
Perks of streaming a Pre-recorded Church Service as Live:
People who have different geographic locations can still be a part of your community and receive healing at a time and place that is convenient for them.
Streaming a pre-recorded worship gives you a chance for EXTRA interaction with your community. When they leave comments or answer questions, you can address them immediately, creating a sense of connection and shared experience.
You can 'polish' a pre-recorded service to make it look more professional and branded.
How to stream a pre-recorded Worship Session as Live?
Streaming pre-recorded worship live can be a great way to provide your audience with a seamless and engaging Worship experience. Here are some steps you can follow to stream pre-recorded worship as live:
Choose your platform: There are several platforms available for live streaming, such as YouTube, Facebook, Twitch, Instagram, and more. Choose the platform that best suits your needs and has the required features.
Record your worship service: Record your worship service ahead of time, including all the elements you want to include in your live stream, such as music, prayers, and sermons. You can use a video camera or a smartphone to record your service.
Edit your video: After recording your service, you can edit your video to add graphics, transitions, and captions. This will help make your video more engaging and professional-looking.
Choose a good streaming software: We use LiveReacting to broadcast a pre-recorded worship, as it's easy and doesn't require any technical skills. Go to LiveReacting, choose pre-recorded live stream template, and upload your video.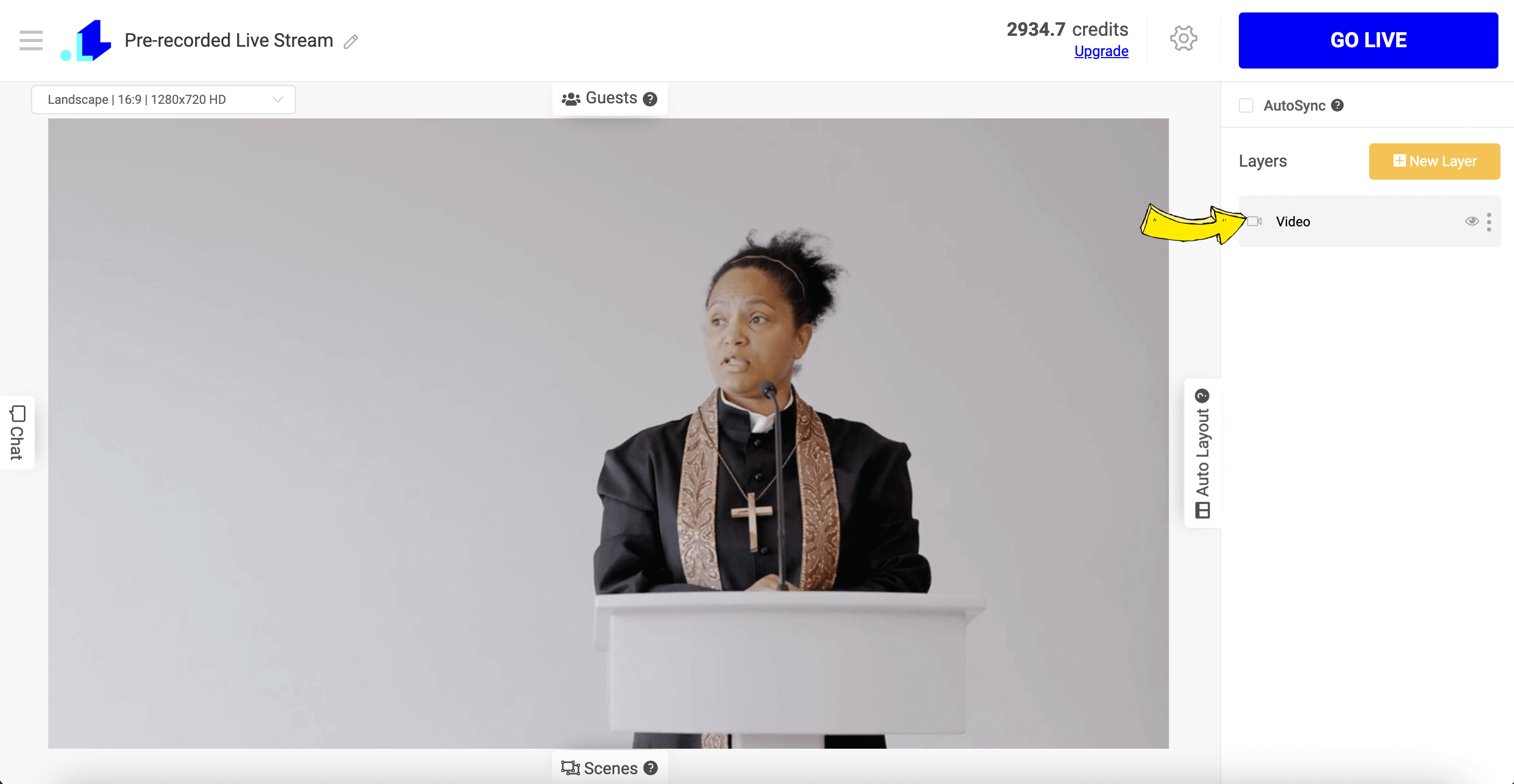 5. You can add your Church or Ministry logo in the Studio. You can also add other elements like text and lower thirds to make it even more engaging. Here we show how to add your logo or an image.
Click New Layer, choose Image, and upload your logo. You can drag the logo to place anywhere in the stream.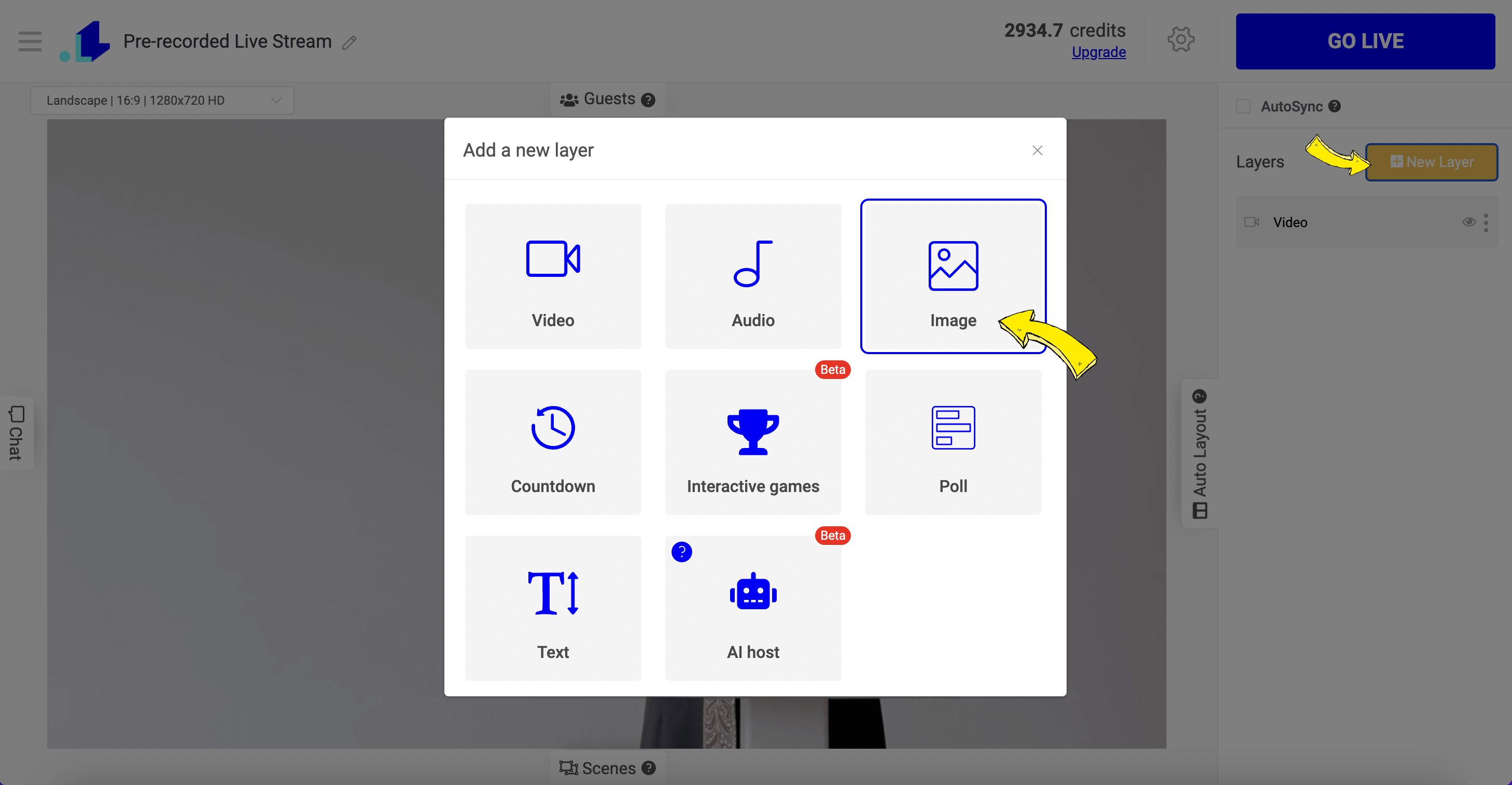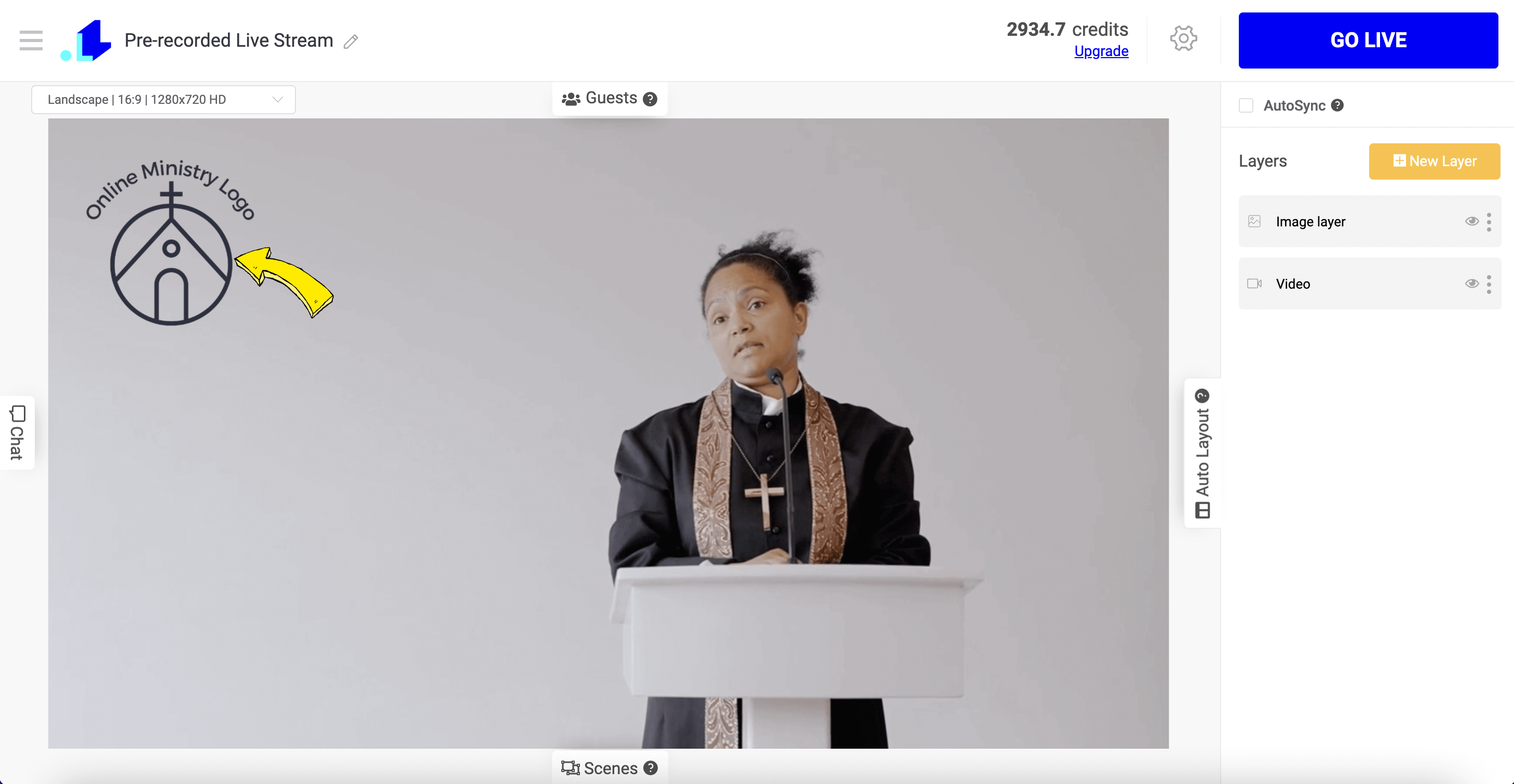 6. Schedule your stream to go live automatically at a chosen time. This will help create a sense of anticipation and make it easier for your audience to tune in.
Open LiveReacting Settings (Gear Icon), and click + to add your social account (like Youtube, Facebook, Twitch, Instagram, and more). Fill out the title & description and select scheduling time. Once selected, make sure to click Save and click Schedule.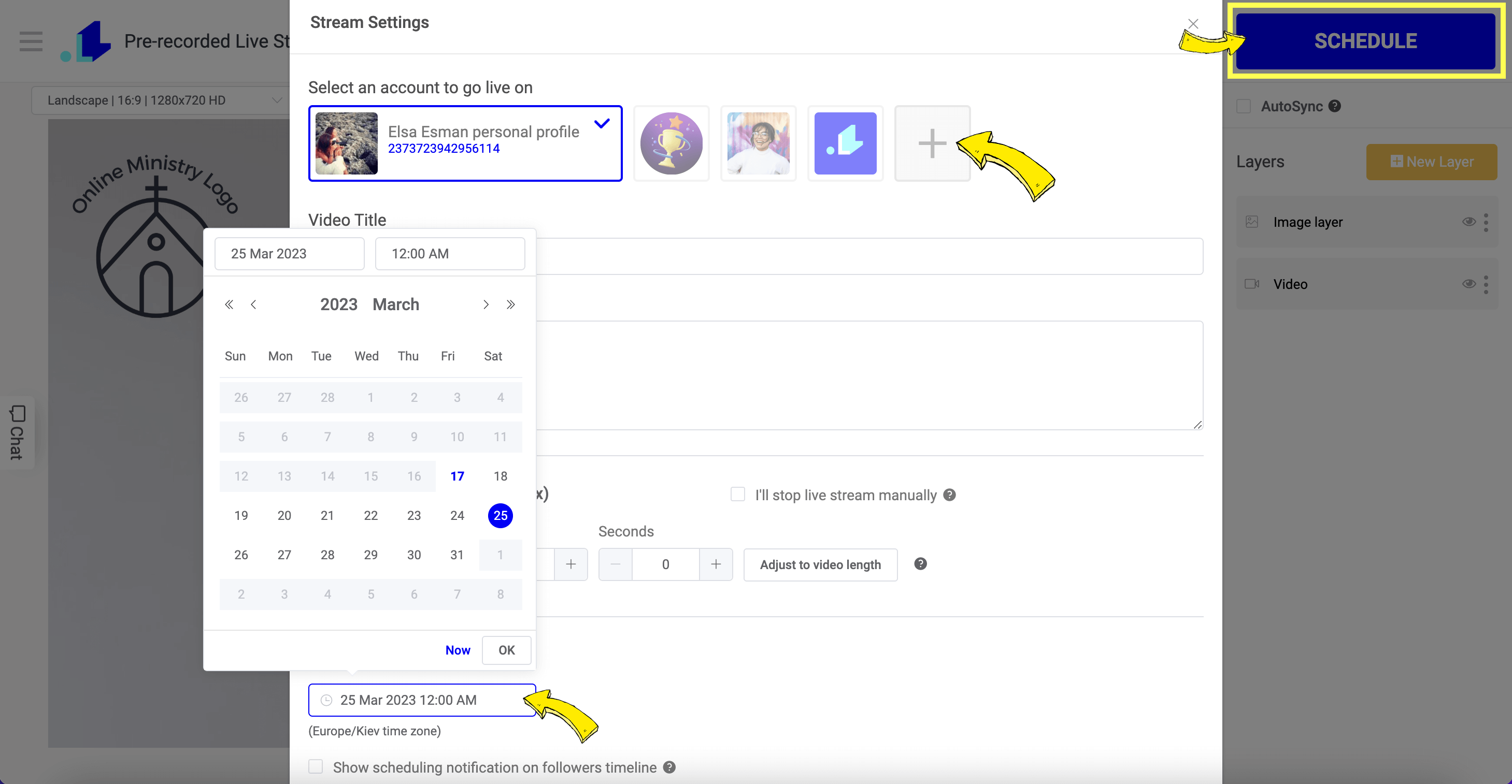 7. Promote your stream: Create a reminder to promote your stream on social media and other channels to let your audience know when and where to watch your service. You can also encourage your viewers to engage with your service by commenting and sharing their thoughts.
By creating a reminder, you automatically get a link to share elsewhere. Besides that, when your followers click "Get Reminder", they will get a notification as soon as you go live. To create a reminder, tick "Show scheduling notification on followers' timeline" and select an image that you think is the most suitable to promote your broadcast in advance.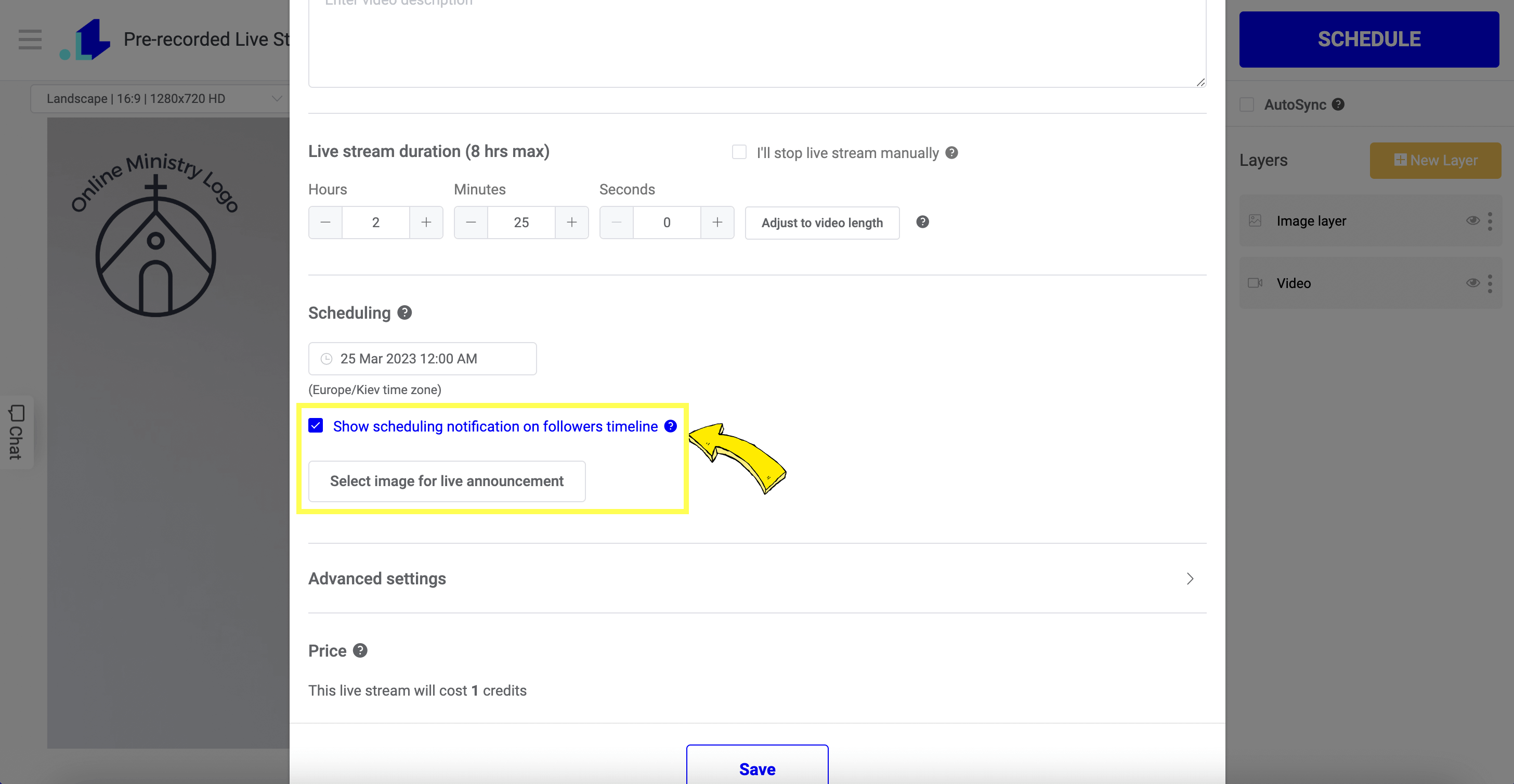 8. Monitor your stream: During the live stream, monitor your viewers' comments and engagement. You can also engage with your audience by responding to their comments and answering their questions.
This is how to stream a pre-recorded worship session as if it is live. Following these steps, you can stream live pre-recorded worship with minimum effort, and provide your audience with an engaging and uplifting worship experience.
How to stream a Worship that is pre-taped? Video Tutorial
If you're looking for immediate assistance in setting up your pre-recorded live stream, contact us in the live chat on our website, and we'll be glad to help you.
LiveReacting is a streaming platform for Social Media Managers, Digital agencies, brands and influencers that helps to enrich any live video with interactive elements and graphics in order to get more engagement and views.
For queries and feedback, send our team a message in a Live Chat on our website or write to us at

[email protected]