How to Bring More Interaction Into Your Live Show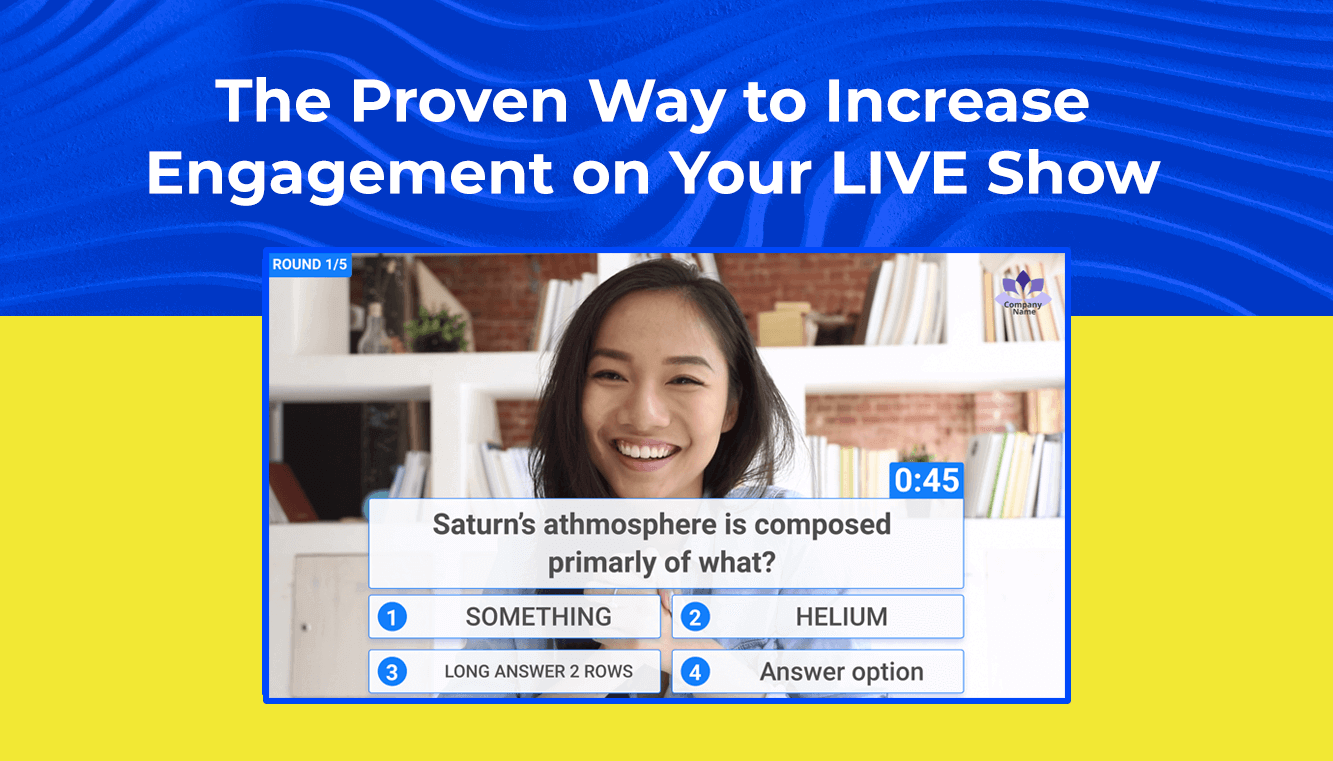 Live streaming is a wonderful way to connect with your audience and build more meaningful relationships with them. However, in the first place, you have to engage the audience for any interaction. That's often the most challenging part of live streaming for beginners or those who have been long-time streamers; however, they didn't reach desired results.
So, how do you get your audience to interact and engage with your live stream? Adding an automated Live Quiz to your stream is a proven way to grow your viewership and even get viral!
Let's start with a small use case. Benzinga is a dynamic and innovative financial media that regularly launches streams on their FB and Youtube channels. This one stream drew our attention, so we decided to dig deeper and show you what exactly they did to achieve these hilariously good engagement results.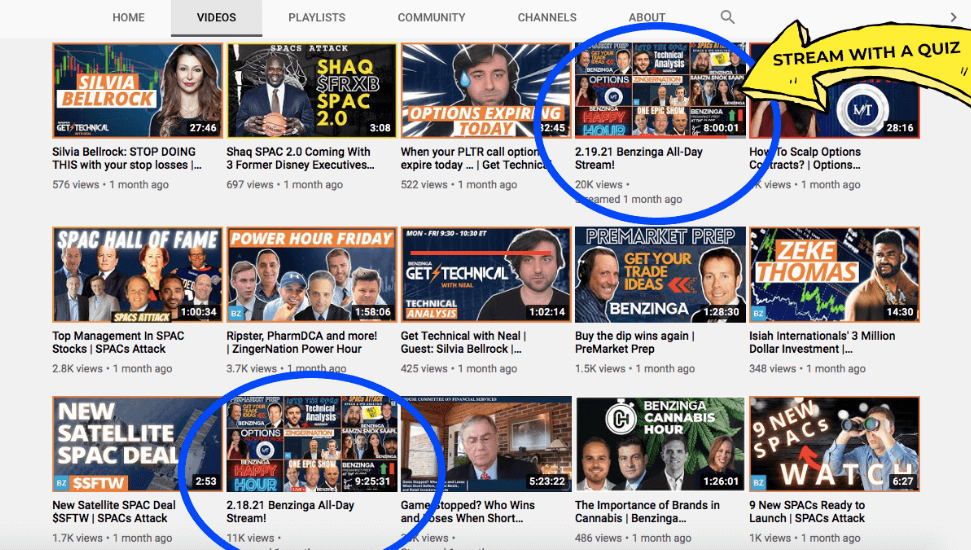 Benzinga devoted a part of their live show to an interactive Trivia Game that consisted of questions & answers related to their business. The concept of this live quiz is pretty simple - the audience has 4 options to answer > they answer using comments > get scores for the number of correct answers and speed of providing them. At the end of the quiz, the leaderboard is displayed, which defines the winner. Here's the cool thing: Benzinga didn't have a burden to calculate users' answers because the tool they used for streaming a quiz makes everything fully automated (including result calculation).
So what had to be done to add such a game to a live stream?
Benzinga used LiveReacting, which has many interactive and customizable live trivia game templates. They picked one of the templates and customized it with their questions, answers, adjusted the duration of the rounds, and branded it with their colors & backgrounds.
During the game, they switched from one camera view to another to make different hosts speak, thanks to StreamYard. They used this software combined with LiveReacting Plugin - a great way to have extended streaming functionality.
Now let's dive into some numbers:
This stream with a Trivia Game received 1.4k thumbs up and was viewed 20,343 times. It also collected an enormous amount of comments, as users typed their answers in a comment section. To remind you, lots of comments turn videos viral and make them exposed to more audiences.
Compared to other live streams on Bezigna's channel, this stream gained so much more exposure & engagement than any other streams. Even compared to another long stream that lasted 9 hours, the stream with a Trivia Game received 2x more views & comments. You can make sure yourself and see the difference by visiting Benzinga's channel.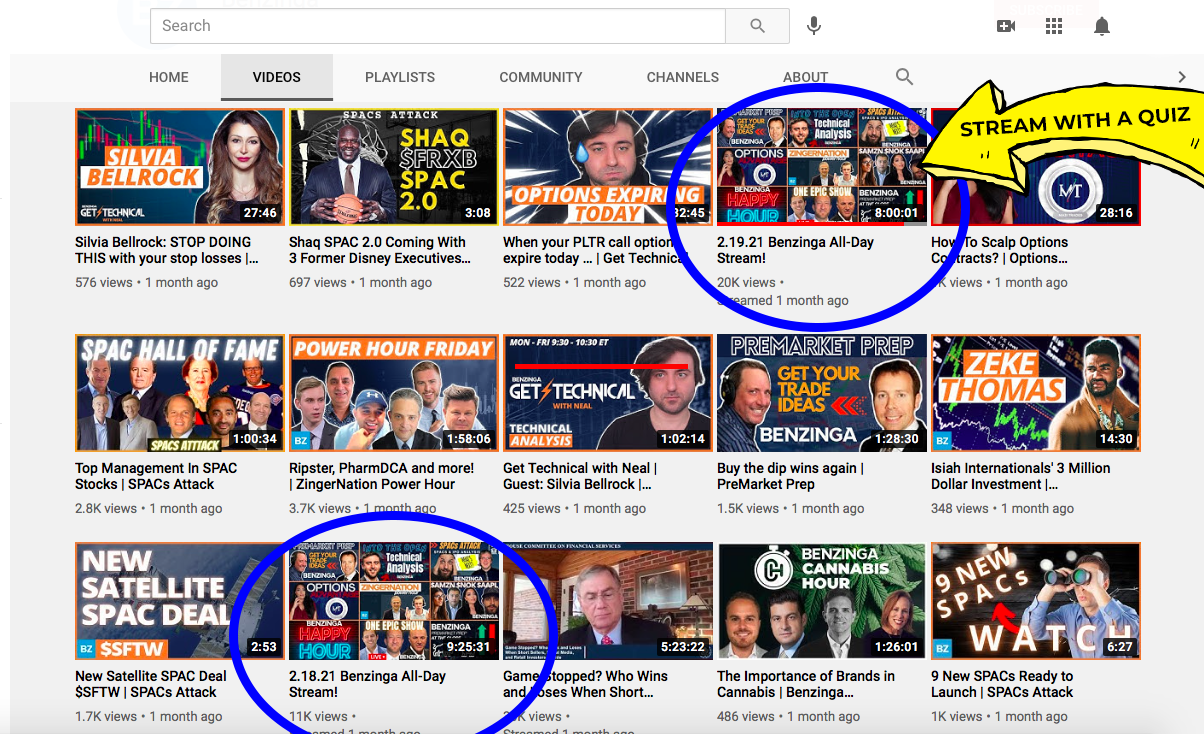 To conclude, adding interactive elements as Live Trivia Game to live streams has become a great way for audiences to interact, contribute, and purchase. By delivering interactive video experiences, businesses and communities can reach viewers on their own terms.
LiveReacting is a steraming platform for Social Media Managers, Digital agencies, brands and influencers that helps to enrich any live video with interactive elements and graphics in order to get more engagement and views.
For queries and feedback, send our team a message in a Live Chat on our website or write to us at

[email protected]